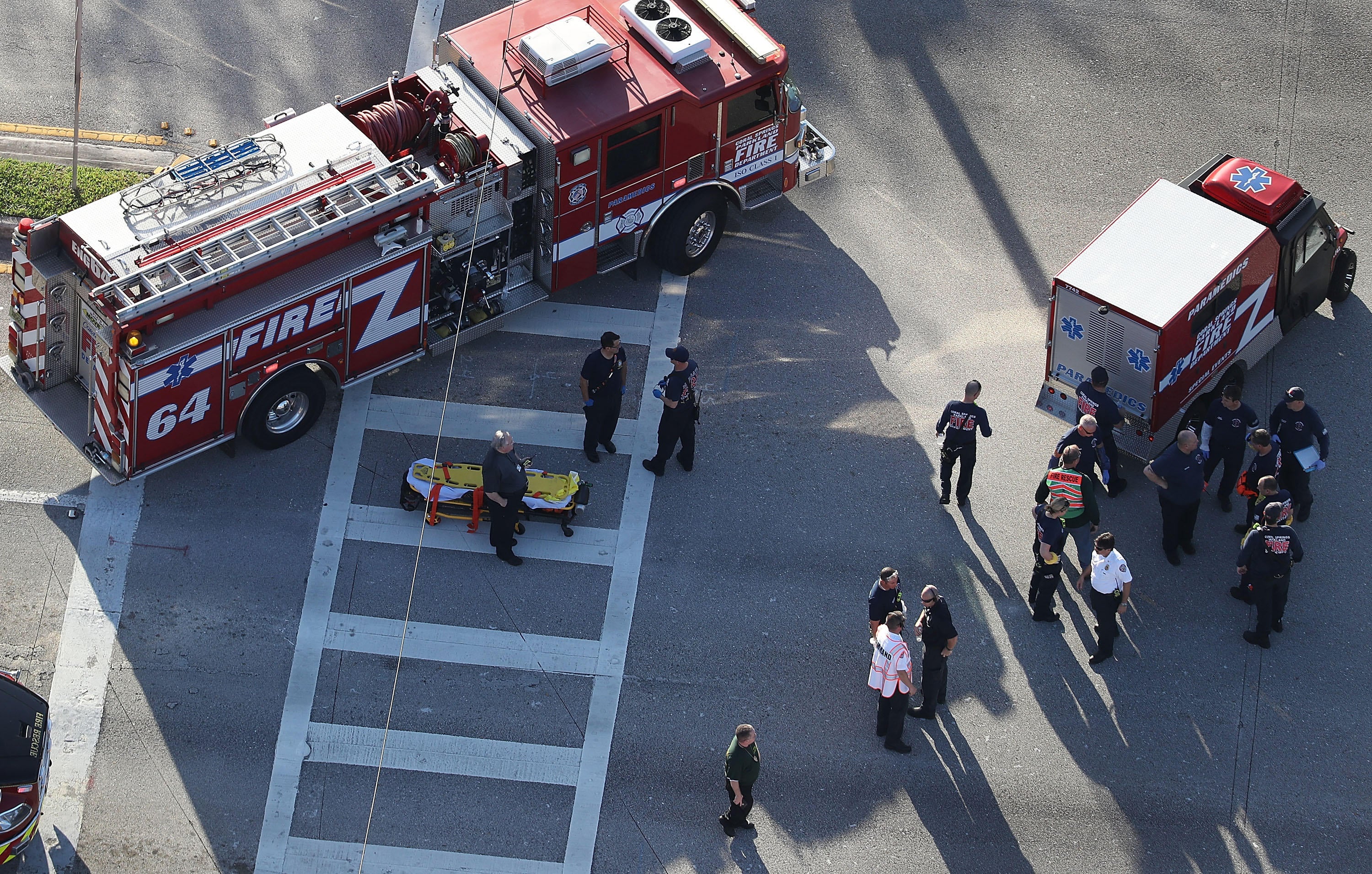 Florida school shooting: Sheriff's office received 20 calls about suspect, officials say
PARKLAND, Fla. -- The Broward County Sheriff's Office and the FBI gave an update Friday on the investigation into the mass shooting that left 17 dead and 15 injured Wednesday at Marjory Stoneman Douglas High School in Parkland, Florida. The massacre was the deadliest school shooting in the U.S. in five years.
Sheriff Scott Israel said investigators don't believe the suspect, former student Nikolas Cruz, 19, was targeting anyone during the shooting. Israel said the suspect didn't have a gas mask during the attack, as had been previously reported. He said investigators did uncover a balaclava, or face mask.
He also said there were about 20 calls for service over the last few years regarding Cruz to the Broward Sheriff's Office. He said he wasn't sure if any other agencies had received calls. Israel said each call would be "looked at and scrutinized" and that he would take appropriate action should he learn his office fell short in handling them.
Israel didn't detail the nature of the calls. Some of the calls for service didn't involve police response and some involved phone contact with people in other states, Israel said.
"At the end of day, make no mistake about it, America, the only one to blame for this killing is the killer himself," he said.
Investigators want to learn more about the suspect's motive and are continuing to investigate his past, Israel said. He said the investigation into Cruz's digital footprint continues as electronic devices were uncovered during search warrants.
"Every day we're learning something more and more about the killer," Israel said.
Cruz, 19, was taken into custody about an hour after the shooting began on Wednesday. Police say he initially evaded authorities by ditching his AR-15 rifle and ammunition and blending in with students fleeing the school. The school resource officer, who is armed, was on campus never encountered the gunman during the shooting, sheriff Scott Israel said. He said the campus is at least 45 acres.
Cruz appeared in court Thursday and was ordered held without bond. On Friday, the FBI admitted it had received a tip Jan. 5 about Cruz, but failed to properly investigate it. The tip wasn't forwarded to the FBI's Miami field office and no further investigation was conducted, the FBI said.
Robert Lasky, FBI special agent in charge of the Miami field office, apologized at the press conference Friday. He said protocol wasn't followed and an in-depth review of internal procedures was underway.
"We truly regret any additional pain this has caused," Lasky said.
He wouldn't specify who failed to relay the tip, and said that's under investigation.
"The potential of the FBI to miss something is always there," Lasky said.
Investigators have interviewed almost 3,200 students and more than 200 faculty, Israel said. Seven people remain in the hospital.
The son of a Broward County sheriff's deputy has been released from the hospital and is expected to recover, Israel said.
"I pray one day he will be going back to Stoneman Douglas," Israel said.
Thanks for reading CBS NEWS.
Create your free account or log in
for more features.