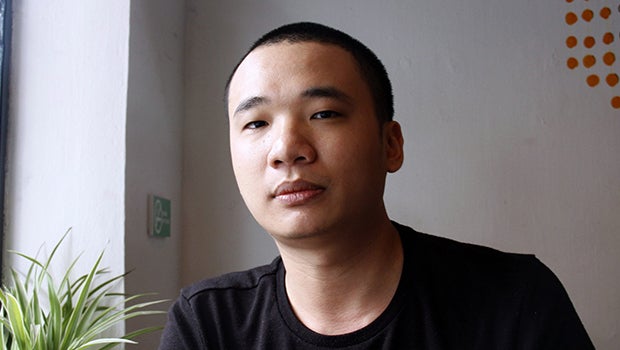 Flappy Bird creator finally speaks
The creator of the ultra-popular but no-longer-available Flappy Bird is finally telling his story. Dong Nguyen, a 28-year-old programmer from Vietnam, explains in a Rolling Stone profile that he created the game because he wanted something like the Nintendo games that he grew up playing.
By February 2014, Flappy Bird had gone viral, downloaded more than 50 million times by users in at least 100 countries. He was raking in the unbelievable sum of $50,000 each day.
Unlike other tech stars, Nguyen kept a low profile. He tweeted now and then, but for the most part avoided any attention. The public and press started calling him a fraud, accusing him of ripping off art from Nintendo, his original inspiration.
The scrutiny overwhelmed him, and on February 9, he announced that he was taking down Flappy Bird.
Rolling Stone's David Kushner hopped a flight to Vietnam to hear Nguyen's story.
"I was just making something fun to share with other people," Nguyen told Kushner. "I couldn't predict the success of Flappy Bird."
Nguyen has a background in programming cellphone games with Punch Entertainment. He soon became fascinated with the iPhone.
"Few games, however, captured the simple power of the Nintendo games of his youth. Angry Birds was too busy, he thought," explains Kushner.
Flappy Bird wasn't his first game, or his last - and once Flappy Bird took off, his other games soon reached the Top 10 on Apple and Google.

But he wasn't exactly basking in the success. His parents only found out when they saw their son's photo in Vietnamese news reports.

With the success came hoards of negative messages, from people complaining about breaking their phones in frustration and adults annoyed that he was distracting children.

He, like some of those criticizing him, started to feel that the game was ruining his "simple" life.

He tweeted fair warning that he was taking it down, and 10 million people downloaded it in the final 22 hours. Then, just like that, it was gone. He offers only this explanation: "I'm master of my own fate."

Today, there are new flappy knock-offs every 24 minutes. Apple and Google tried to block them. Phones with Flappy Bird installed have been listed for thousands of dollars on eBay.

The game is gone - but not the riches. Nguyen is still receiving plenty of income from the millions of users who had already downloaded the game. He quit his job, Kushner reports, and is debating buying a new car.

He's also working on three new games. While Flappy Bird might have overwhelmed him, it hasn't completely scared him out of the gaming industry. And he's still considering whether to revisit his first megahit. If he does, he says, he'll make sure to include a warning: "Please take a break."
Thanks for reading CBS NEWS.
Create your free account or log in
for more features.