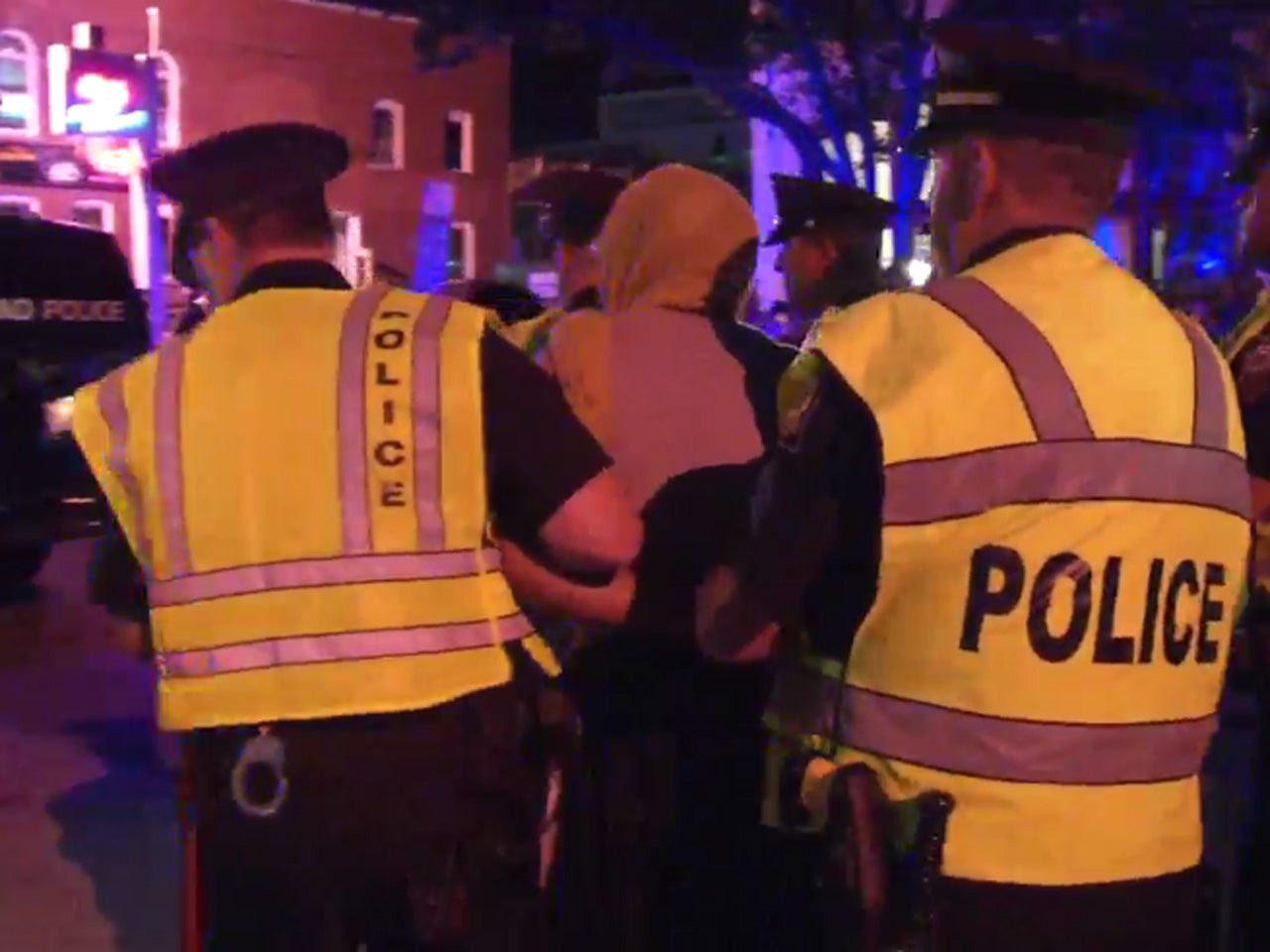 Flap over Muslim women's mugshots released to public
PORTLAND, Maine -- A Maine sheriff's department is investigating whether the rights of Muslim protesters were violated when they were booked into a county jail.
The Cumberland County Sheriff's Office announced an investigation on Tuesday to determine whether booking photos showing the four Muslim women without their hijabs were improperly released to the public.
On Monday, a man told the Portland City Council the women were "intimidated" into removing their religious headscarves following their July 15 arrest for allegedly blocking traffic during a Black Lives Matter protest in the city. The man told council members the women were promised jail officials wouldn't release photos showing them without their hijabs.
The women were booked into the Cumberland County Jail, which requires Muslim women to have their booking photos taken with and without their hijabs.
Cumberland County Sheriff Kevin Joyce said the jail has had a policy since 2009 requiring women to remove their hijabs to check for contraband, reports CBS Portland affiliate WGME-TV. He said it's always done in private by a female officer, and if there's a threat, they're given a temporary hijab from the jail.
Joyce said women are photographed both with and without a hijab, again only in the presence of a female officer, and only the photo of them wearing the hijab is supposed to be released to the public.
Separately, activists complained to City Council members that Portland police used excessive force in making 18 arrests during the July protest.
Protester and University of Southern Maine student Matthew Raymond, who wasn't arrested, told council members police should be held accountable.
Raymond and two others who spoke at the council meeting charged that police targeted black protesters.
Thanks for reading CBS NEWS.
Create your free account or log in
for more features.