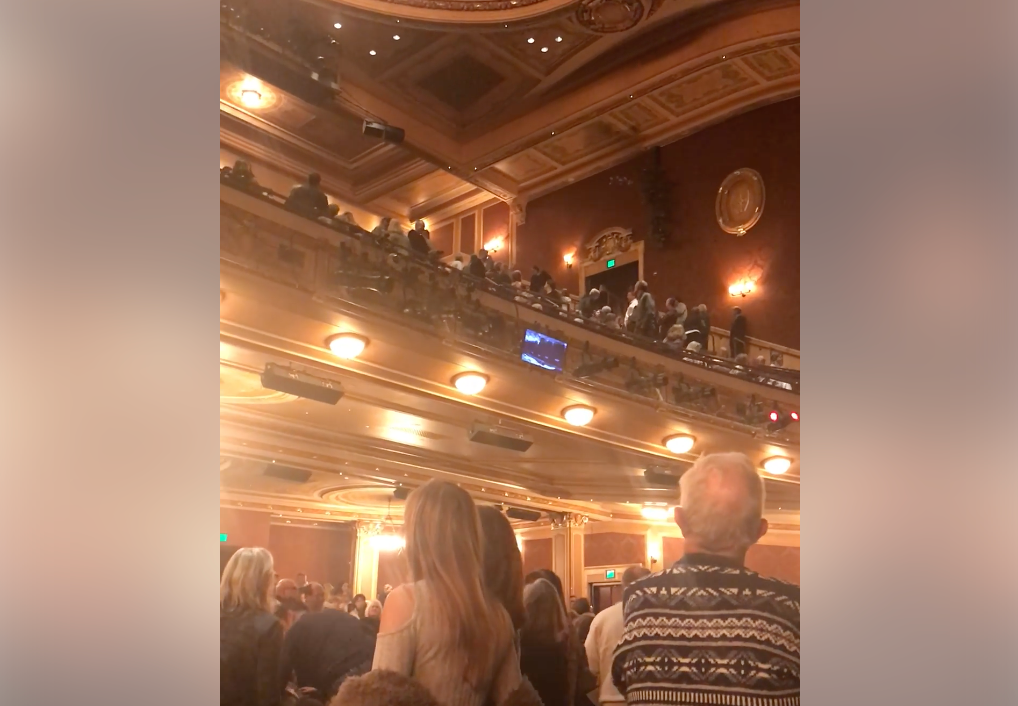 Man shouts "Heil Hitler, Heil Trump" during "Fiddler On The Roof" performance in Baltimore
A man shouted "Heil Hitler, Heil Trump" in a crowded Baltimore theater Wednesday, setting off a moment of panic among some members of the audience. Witnesses say the man shouted the anti-Semitic comment and raised a Nazi salute during the intermission of "Fiddler on the Roof," which is being performed at the Hippodrome Theater.
Rich Scherr was in the audience at the time and recorded part of the disturbance, posting it on Facebook.
"People started running," Scherr told The Baltimore Sun. "I'll be honest, I was waiting to hear a gunshot. I thought, 'Here we go.'"
The Hippodrome's security team and theater ushers removed the offending audience member quickly, the theater said in a statement. Police officers met the man as he was escorted out of the building.
The theater said their security personnel are always active during live performances. They apologized to the patrons who were affected by the incident and wrote, in part: "Behavior like we saw during intermission at Wednesday evening's performance is not, and will not be, tolerated."
"Our venue has a proud tradition of providing shared experiences to people from all walks of life, right in the heart of this wonderfully diverse city, and we intend to continue that tradition in the spirit of bringing people together, not dividing them," The Hippodrome's statement continued.
The incident came one day after a man with alleged social media connections to the Pittsburgh synagogue gunman was arrested in Washington, D.C. Last month, a gunman who frequently posted anti-Semitic threats online burst into the Tree of Life synagogue and opened fire during a service, killing 11 people.
Several recent reports highlight concerns that anti-Semitic threats and violent incidents are on the rise around the country. FBI data released Tuesday show hate crime incidents targeting Jews and Jewish institutions in the U.S. spiked about 37 percent between 2016 and 2017.
Thanks for reading CBS NEWS.
Create your free account or log in
for more features.