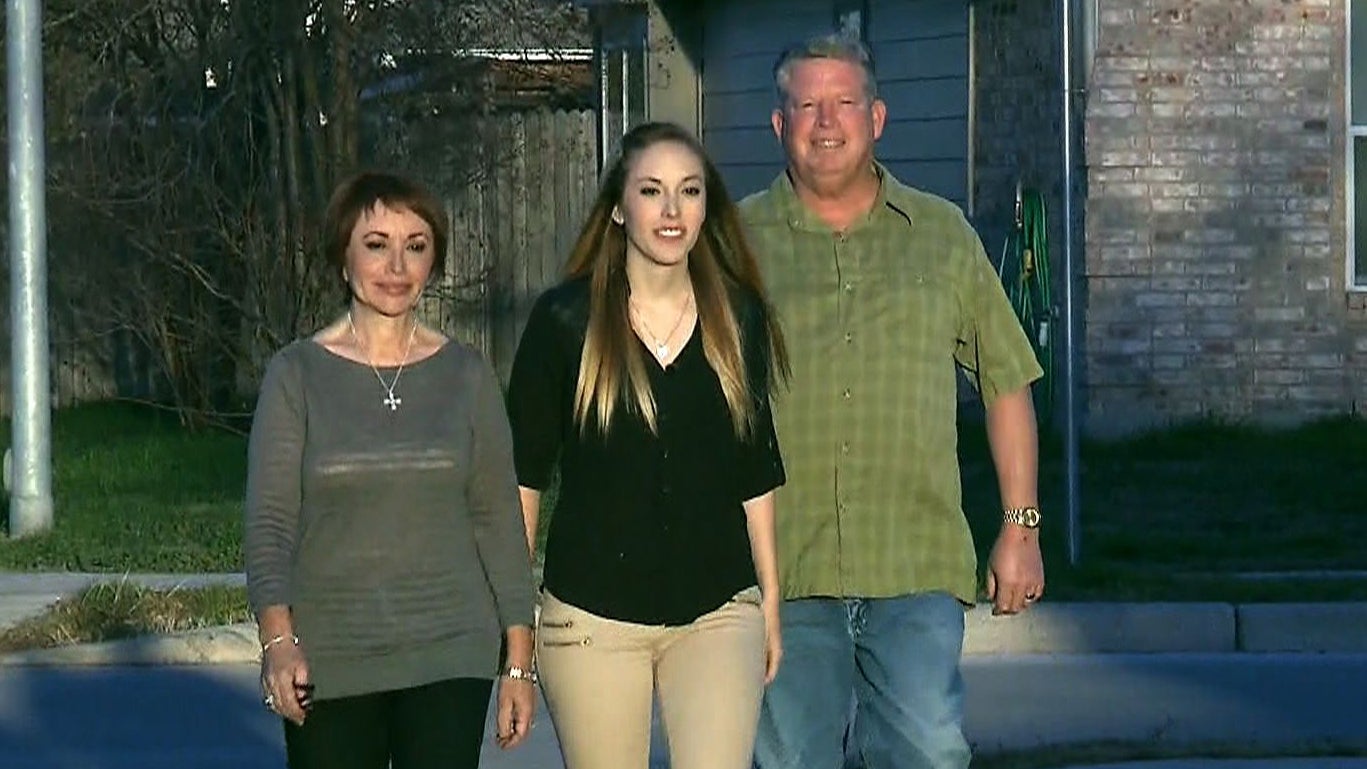 Family discovers fertility fraud 20 years later: "It almost seems surreal"
A Texas family is speaking out, after learning that their daughter, now 20-years-old, is actually the daughter of a man who worked at a Utah fertility clinic they used when trying to conceive.

"When my mother first told me," Annie Branum said, "I didn't even completely understand what she was saying."

It all started when Annie and her mother Pam Branum decided to take on a fun family project -- trace their family tree online. All three -- Pam, Annie and father John Branum -- took a DNA test. The results they got back were shocking. Pam Branum delivered the news.

"It took me a minute to realize that she was saying that I wasn't, um, that I didn't share any DNA with my father," Annie said.

For John Branum, it was tough to swallow. He felt shock and disbelief.

"You're staring at it slack-jawed and you're thinking, well there's definitely a mistake here. You know, it almost seems surreal."

At first the family thought someone at the fertility clinic must have accidentally mixed up John's sperm with another donor.

Pam contacted genetic genealogist CeCe Moore and through online DNA websites, they discovered a woman related to Annie who revealed an even more stunning connection.

"First we got the match," explains Moore. "Then Pam said, 'well hey, she's got a cousin who was a sperm donor.' And then 'oh my gosh, he worked at the same clinic that we used.'"
It turns out that clinical technician, named Tom Lippert, was Annie's biological father.

"Everything that I thought that I was," Annie said, "I wasn't."

Lippert, a felon with a conviction connected to a kidnapping charge, is deceased, but his widow Jean Lippert is convinced he did this intentionally, and that there are likely others out there like Annie.

"I think if he did it once, he probably did it many times," she said.

Pam Branum feels the same, "I kind of figured out that if he did this once a month for the nine years he was there that there would be over 100 children."

The clinic where Lippert worked and where Annie was conceived has since closed and its records are gone. It was affiliated with the University of Utah, which is offering free paternity tests to former clients, and put out a statement saying, "There is no evidence to indicate this situation extends beyond the case in question."


The Branums, meanwhile, feel the University has an obligation to dig deeper.


"Our hope," said John Branum, "was that the university would inform the families that used that clinic during the years that Tom Lippert was there."


The Branum family is moving on, they say, and are stronger for having gone through this experience.


"I think Annie and I are closer than we've ever been," John Branum said. "I love Annie. She's my daughter."




Thanks for reading CBS NEWS.
Create your free account or log in
for more features.