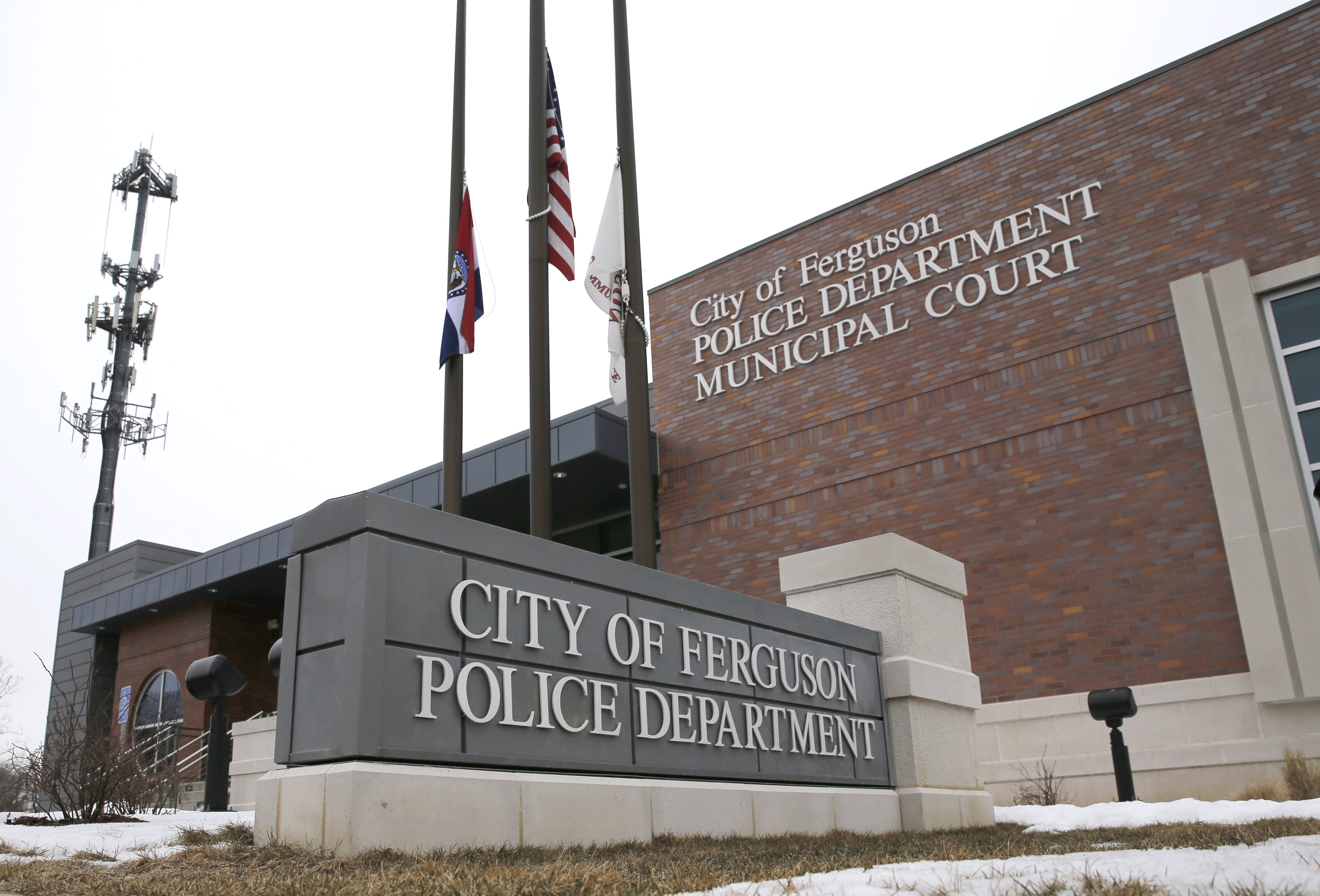 Ferguson city manager loses job after scathing DOJ report
FERGUSON, Mo. -- The Ferguson City Council unanimously approved a resolution Tuesday night to remove City Manager John Shaw, following a scathing Justice Department report that already has led to a Missouri appeals court judge being tapped to overhaul the local court system.
The City Council in the St. Louis suburb, beleaguered by unrest since a white police officer fatally shot 18-year-old Michael Brown last summer, held its first public meeting since the U.S. Department of Justice last week accused its police force and municipal court system of racial bias.
A news release handed out at the meeting said the council had reached a "mutual separation agreement" with Shaw. A nationwide search for his replacement will begin immediately, the statement said.
The Justice Department investigation already has resulted in a shake-up: Racist emails included in the report led to the firing of the city clerk and resignation of two police officers last week.
And on Monday, Municipal Judge Ronald J. Brockmeyer resigned and was immediately replaced by the Missouri Supreme Court with a state appellate judge empowered to overhaul court policies to "restore the integrity of the system."
Since Brown's death seven months ago, Mayor James Knowles has been the public face and voice of Ferguson's city government. But it is the city manager who is its chief executive and holds the legal power to make personnel and policy changes in the police department -- not the mayor, a part-time officeholder who earns less than $5,000 annually.
While also calling his removal a "separation," Shaw denied that he was complicit in anything the Justice Department's findings highlighted.
"While I certainly respect the work that the DOJ recently performed in their investigation and report on the City of Ferguson, I must state clearly that my office has never instructed the police department to target African Americans, nor falsify charges to administer fines, nor heap abuses on the backs of the poor. Any inferences of that kind from the report are simply false," Shaw said in a statement.
Ferguson's city charter prohibits elected officials from "dictating the appointment or removal" of any city employees, including police chief Tom Jackson, whom Shaw hired in 2010. Knowles and other City Council members are also forbidden from giving "orders, directions or instructions" to city workers. They do, however, have the power to hire or fire the manager.
Shaw, 39, has been Ferguson's city manager for eight years. He had previously worked as city clerk and assistant to the city administrator in Shrewsbury, another town in St. Louis County.
Online biographies indicate that he grew up in north St. Louis County and lived in Ferguson before working for the city. He was honored in 2013 as a distinguished alumnus of a public policy administration program at the University of Missouri-St. Louis, which is located near Ferguson, and was listed as an adviser for the university's student group for aspiring city managers.
Shaw has not spoken publicly about the shooting, protests, grand jury inquiry or Justice Department investigation. He stood silently beside two City Council members at Knowles' Wednesday news conference responding to the Justice Department report and declined, through a city spokesman, a subsequent Associated Press interview request.
The Justice Department report repeatedly cited Shaw's role in encouraging his police force to aggressively ticket motorists as a means to generate revenue.
In one instance, he responded to a Jackson email about a record-setting month for court revenue -- nearly $180,000 in February 2011 alone -- with the exclamation, "Wonderful!"
And when Jackson told Shaw in January 2013 that municipal court revenue had exceeded $2 million the previous year, the city manager was similarly excited.
"Awesome!" he said, according to the federal inquiry.
Tuesday's City Council meeting was the public's first chance to address city officials since the DOJ report was released.
More than a dozen residents, a mostly peaceful mix of city supporters and critics, came forward. Some called for Police Chief Jackson or Mayor Knowles to resign.
But things briefly became tense among the audience of about 150 people when Suzanne Schmidt, a white resident, expressed support for Wilson.
"A lot of people in this room owe Darren Wilson an apology," Schmidt said to loud jeers. "That Justice report you're basing your opinions on cleared him 100 percent."
That prompted a shouting match with Danielle Morrison, a black resident, who suggested that Wilson targeted Brown because "he was a big black man."
Isadore Ray, a black resident, said the time for finger-pointing is over.
"What we should do now is come together, clean the house and get it done quickly. Everybody is watching us," he said.
Thanks for reading CBS NEWS.
Create your free account or log in
for more features.