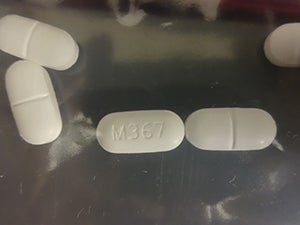 Fentanyl drives another record year of overdose deaths in Ohio
COLUMBUS, Ohio -- An average of 11 people died each day of drug overdoses last year in Ohio, officials said Wednesday as they reported yet another grim milestone in the state's addictions epidemic.
A record 4,050 people died of drug overdoses in 2016, with fatalities driven in large part by the emergence of stronger drugs like the synthetic painkiller fentanyl, the Health Department said. Overdose deaths rose 33 percent over the 3,050 deaths in 2015.
Compounding the problem was the appearance of drugs like carfentanil, an opioid so powerful it's used to sedate elephants, and the lacing of drugs like cocaine with fentanyl.
The state says heroin-related deaths are leveling off, and deaths from prescription painkillers fell for the fifth straight year.
The prescribing of painkillers also is falling, an important step to reducing overall addiction rates, said Dr. Mark Hurst, medical director of the Ohio Department of Mental Health and Addiction Services.
"This progress is significant because prescription opioid abuse is frequently a gateway to heroin and fentanyl use later on," Hurst said.
More than half the overdose deaths in 2016 involved fentanyl, compared with 40 percent last year and 20 percent in 2014.
Despite numerous state efforts to address the epidemic, it shows little signs of slowing. Cuyahoga saw 547 deaths this year, but officials there already are predicting the state will see more than 700 deaths once 2017 figures are tallied.
The Franklin County coroner said earlier this year the county had 173 overdose deaths through April, a 66 percent jump from the same period a year ago.
Thanks for reading CBS NEWS.
Create your free account or log in
for more features.