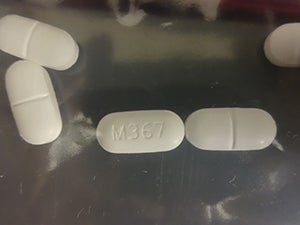 Fentanyl: What you need to know about the deadly opioid
The powerful synthetic opiate fentanyl is making headlines for all the wrong reasons. An accidental overdose of fentanyl killed the pop icon Prince, the medical examiner reported. California health officials recently said the drug was to blame for 42 overdoses and 10 deaths in the Sacramento area over just 12 days.
Over the past few years, cities across the country have experienced similar outbreaks, prompting the United States Drug Enforcement Administration (DEA) to issue a nationwide alert about the dangers of fentanyl in 2015.
The Centers for Disease Control and Prevention report that overdose deaths involving synthetic opioids, which include fentanyl, increased by 80 percent from 2013 to 2014, and roughly 5,500 people died from overdoses involving these drugs in 2014.
What is fentanyl?
Typically used to treat or manage severe pain in patients, fentanyl is a prescription drug similar to but more powerful than morphine. When prescribed by a doctor, it is administered via injection, patch, or pill.
The outbreak in California has been linked to counterfeit hydrocodone tablets found to contain fentanyl, the Sacramento County Department of Health and Human Services reported.
"This is not bathroom biochemistry. It's going to be very sophisticated," Dr. Timothy Albertson, a toxicologist at UC Davis Medical Center, told CBS News.
Overdoses in other cities have been tied to illegally made fentanyl produced in laboratories and mixed with or substituted for heroin in powder form.
The drug goes by several street names, including Apache, China girl, China white, dance fever, friend, goodfella, jackpot, murder 8, TNT, and Tango and Cash.
How fentanyl works
Like morphine, heroin, and other opioids, fentanyl binds to the body's opiate receptors, which are highly concentrated in areas of the brain associated with pain and emotions. This drives up dopamine levels and produces a state of euphoria and relaxation.
But when taken at large doses, or when laced in other narcotics, it can cause severe side effects and death.
An extremely powerful drug
Fentanyl is the most potent opioid available for use in medical treatment. Doctors say it is 50 to 100 times more potent than morphine and 30 to 50 times more potent than heroin, according to the DEA.
When mixed with street-sold heroin and cocaine, fentanyl markedly amplifies not only their potency but also potential dangers. According to the National Institute on Drug Abuse, effects include euphoria, drowsiness/respiratory depression and arrest, nausea, confusion, constipation, sedation, unconsciousness, coma, tolerance, and addiction.
Doctors say overdoses should be treated immediately with medications called opiate receptor antagonists -- like Naloxone -- which acts by blocking the effects of opiate drugs.
Illegal fentanyl's route to the United States
DEA special agent John Martin said illegal fentanyl has made a long journey to get here.
"We believe it is manufactured in China, it is being distributed to Mexico, it is brought up through the normal drug smuggling routes of the southwest border," he told CBS News.
The DEA reports fentanyl outbreaks in recent years have spanned across the country and involve both new and experienced abusers. In 2014, for example, New Jersey reported as many as 80 fentanyl deaths in six months, while Pennsylvania reported about 200 deaths related to the drug in a 15-month period.
Last year, the agency seized enough illegal fentanyl in just six months to make 166 million doses of the drug.
Thanks for reading CBS NEWS.
Create your free account or log in
for more features.