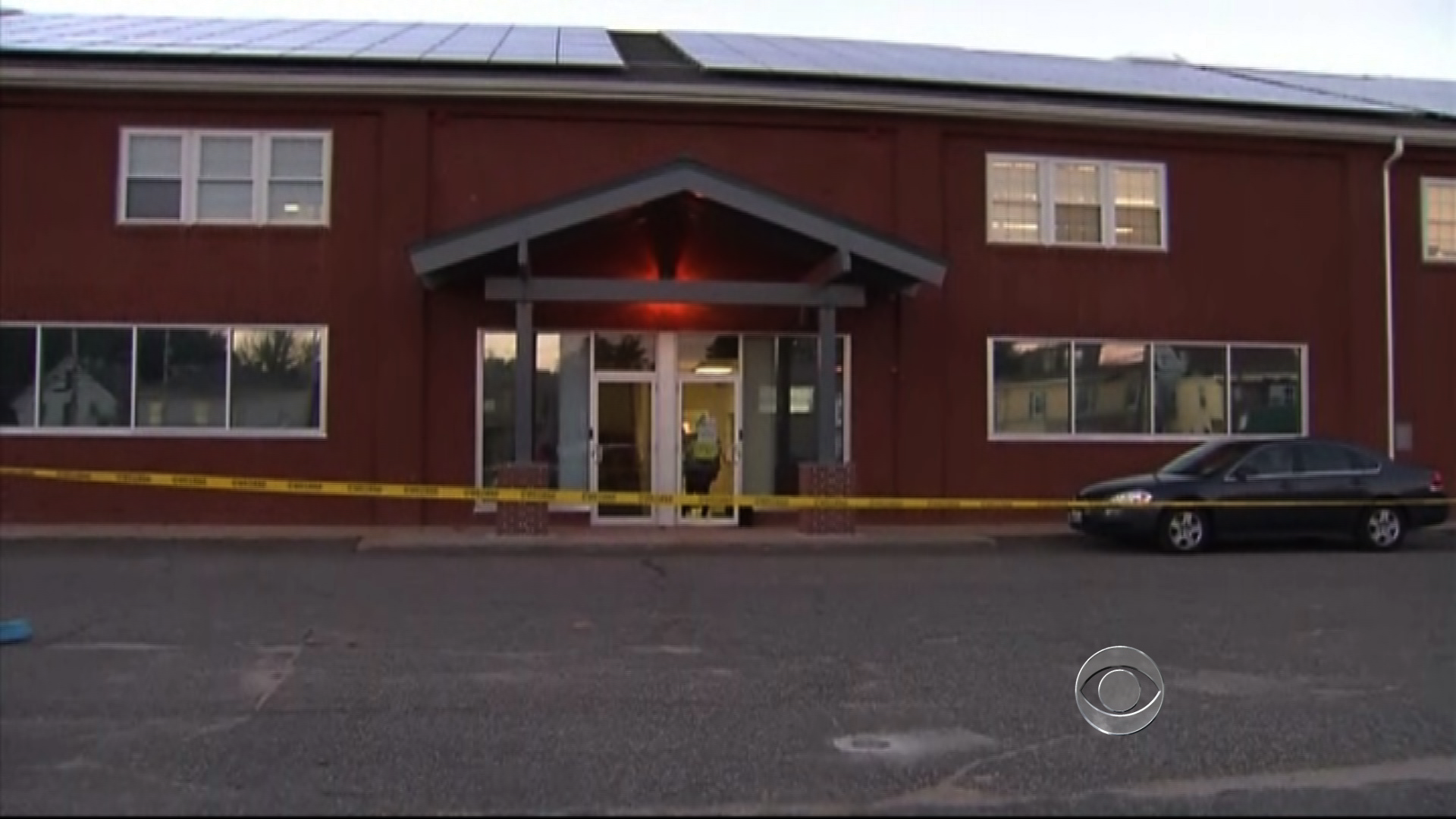 Feds tried to close New England Compounding Center a decade before fungal meningitis outbreak
The New England Compounding Center, the pharmacy connected to a deadly outbreak of fungal meningitis, was already on the radar of federal health inspectors a decade ago, according to congressional investigators. Back then, inspectors had wanted to close the facility down until it cleaned up its operations.
As of early November 9, 428 patients have been presumed to be diagnosed with fungal meningitis stemming from contaminated steroid shots distributed by New England Compounding Center, and more than 32 deaths have been reported since the outbreak began in September, according to the Centers for Disease Control and Prevention. An additional 10 cases of fungal joint infections in caused by injections in sites such as the knee, hip, shoulder and elbow have also been reported.
That has put the Framingham, Mass.-based pharmacy at the center of congressional scrutiny and calls for greater regulation of compounding pharmacies, which make individualized medications for patients and have long operated in a legal gray area between state and federal laws.
The House Energy and Commerce Committee released a detailed history of NECC's regulatory troubles on Monday, ahead of a meeting Wednesday meeting to examine how the outbreak could have been prevented. The 25-page report summarizes and quotes from FDA and state inspection reports and internal memos, though the committee declined to release the original documents.
The report shows that after several years of problems, Food and Drug Administration officials in 2003 suggested that the compounding pharmacy be "prohibited from manufacturing" until it improved its operations. But FDA regulators deferred to their counterparts in Massachusetts, who ultimately reached an agreement with the pharmacy to settle concerns about the quality of its prescription injections.
The congressional report also shows that in 2003 the FDA considered the company a pharmacy. That's significant because since the outbreak came to light in late September, public health officials have charged that NECC was operating more as a manufacturer than a pharmacy, shipping thousands of doses of drugs to all 50 states instead of small batches of drugs to individual patients. Manufacturers are regulated by the FDA and are subject to stricter quality standards than pharmacies.
The report offers the most detailed account yet of the numerous regulatory complaints against the pharmacy, which nearly date back to its founding in 1998. Less than a year later, the company was cited by the state pharmacy board for providing doctors with blank prescription pads with NECC's information. Such promotional items are illegal in Massachusetts and the pharmacy's owner and director, Barry Cadden, received an informal reprimand, according to documents summarized by the committee.
Cadden was subject to several other complaints involving unprofessional conduct in coming years, but came to the FDA's attention in 2002. Here are some key events from the report highlighting the company's early troubles with state and federal authorities:
*In March of 2002 the FDA began investigating reports that five patients had become dizzy and short of breath after receiving NECC's compounded betamethasone repository injection, a steroid used to treat joint pain and arthritis that's different from the one linked to the current meningitis outbreak.
FDA inspectors visited NECC on April 9 and said Cadden was initially cooperative in turning over records about production of the drug. But during a second day of inspections, Cadden told officials "that he was no longer willing to provide us with any additional records," according to an FDA report cited by congressional investigators. The inspectors ultimately issued a report citing NECC for poor sterility and record-keeping practices but said that "this FDA investigation could not proceed to any definitive resolution," because of "problems/barriers that were encountered throughout the inspection."
*In October of 2002, the FDA received new reports that two patients at a Rochester, N.Y., hospital who came down with symptoms of bacterial meningitis after receiving a different NECC injection. The steroid, methylprednisolone acetate, is the same injectable linked to the current outbreak and is typically is used to treat back pain. Both patients were treated with antibiotics and eventually recovered, according to FDA documents cited by the committee.
When officials from the FDA and Massachusetts Board of Pharmacy visited NECC later in the month, Cadden said vials of the steroid returned by the hospital had tested negative for bacterial contamination. But when FDA scientists tested samples of the drug collected in New York they found bacterial contamination in four out of 14 vials sampled. It is not entirely clear whether FDA tested the same lot shipped to the Rochester hospital.
*At a February 2003 meeting between state and federal officials, FDA staff emphasized "the potential for serious public consequences if NECC's compounding practices, in particular those relating to sterile products, are not improved." The agency issued a list of problems uncovered in its inspection to NECC, including a failure to verify if sterile drugs met safety standards.
But the agency decided to let Massachusetts officials take the lead in regulating the company, since pharmacies are typically regulated at the state level. It was decided that "the state would be in a better position to gain compliance or take regulatory action against NECC as necessary," according to a summary of the meeting quoted by investigators.
The FDA recommended the state subject NECC to a consent agreement, which would require the company to pass certain quality tests and assurances to continue operating. But congressional investigators say Massachusetts Board of Pharmacy did not take any action until "well over a year later."
*In October 2004, the board sent a proposed consent agreement to Cadden, which would have included a formal reprimand and a three-year probationary period for the company's registration. The case ended without disciplinary action in 2006, when NECC agreed to a less stringent consent decree with the state.
*During a 2004 FDA inspection, inspectors asked Cadden if the company made a solution called Trypan blue, to which he replied the company did not unless someone special ordered it, the CBS News' Investigate Team's Laura Strickler reports. Then inspectors reportedly followed him into the room where they saw a drawer clearly marked with the product's name, opened it, and found 189 vials. When the FDA came back to ask him about it, Cadden reportedly became "indignant" and told the company's co-owner Greg Conigliaro to no longer answer questions.
The FDA sent a warning letter in December 2006 to Cadden, according to Strickler, to which he responded a month later denying the allegations, calling them out of date. The FDA did not respond to the NECC until October 2008, Cadden reportedly never responded, and the communication ended.
In total, NECC had 12 complaints from eight states during its history: New York, Idaho, Nevada, Texas, South Dakota, Iowa, Wisconsin and Colorado, Strickler reports.

FDA Commissioner Margaret Hamburg and Massachusetts Department of Public Health interim commissioner Lauren Smith are scheduled to testify at Wednesday's hearing.
According to the congressional report, lawmakers plan to ask the witnesses whether the FDA and state pharmacy board acted appropriately. Cadden is also scheduled to appear at the hearing, after lawmakers issued a subpoena to compel him to attend.
The NECC has been closed since early last month, and Massachusetts officials have taken steps to permanently revoke its license. The pharmacy has recalled all the products it makes, including 17,700 single-dose vials of a steroid that tested positive for the fungus tied to the outbreak.
A recent investigation of the NECC found numerous sterility issues, including bacterial contamination and mold growth in areas where drugs are prepared.
Another company owned by the same owners as the NECC, Ameridose, wasalso discovered to have sterility issues during a recent inspection when investigators found insects and birds inside the facility. The company will be shut down until Nov. 19 at the earliest, and has had to lay off 650 employees and an additional 140 employees at its marketing and support arm because of the extended closure.
Thanks for reading CBS NEWS.
Create your free account or log in
for more features.