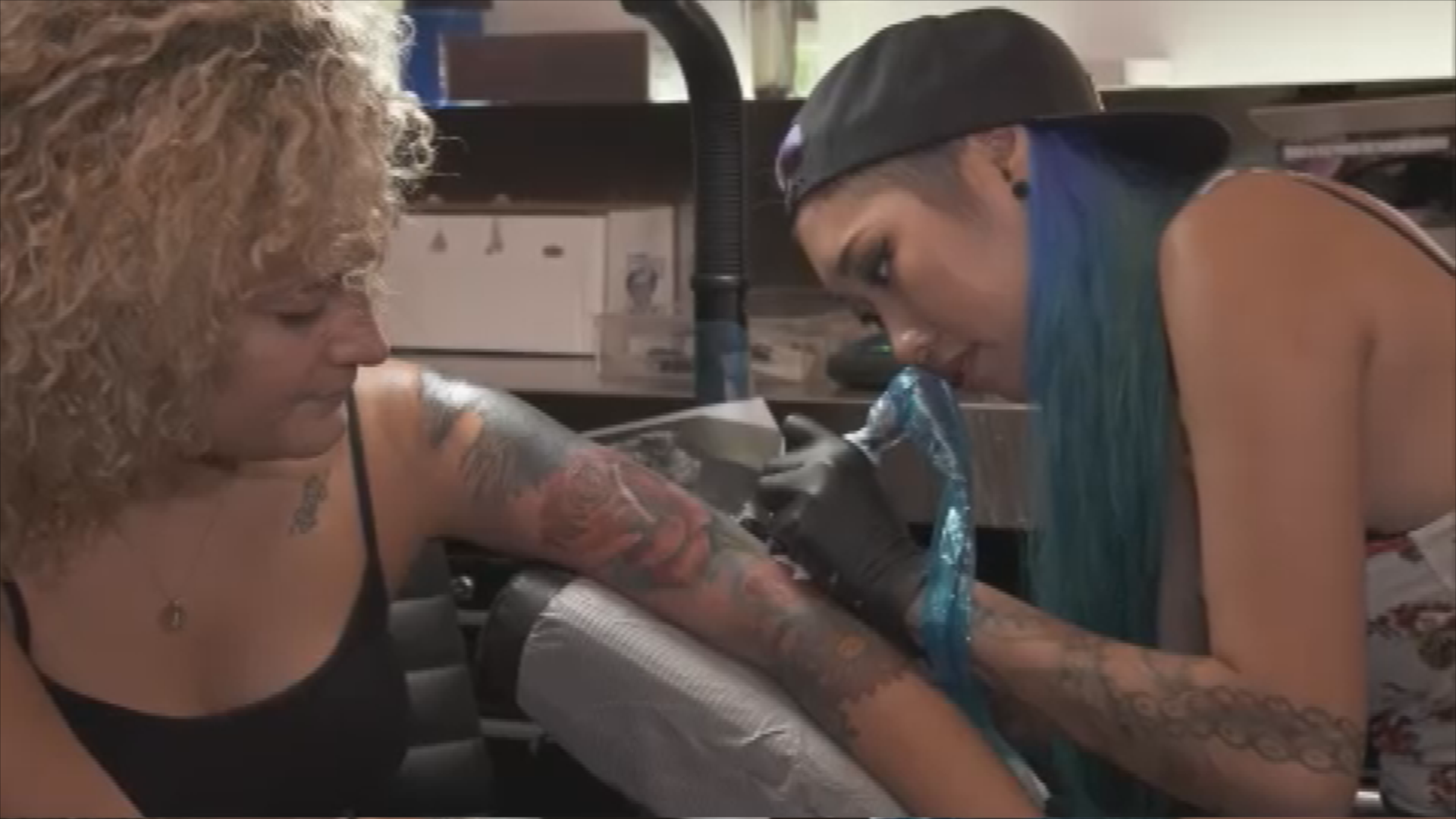 What's really going under your skin when getting a tattoo?
Tattoos are getting more popular. According to a market research firm, tattoos are on track to become a more than $1 billion business by 2020. But consumer complaints are also increasing.
The FDA has issued a new warning about the risks associated with tattoo ink, like infections and allergic reactions. Until recently, this issue has been low on the priority list for the FDA. In fact, no inks are even approved for use in tattoos, reports CBS News correspondent Anna Werner.
San Francisco hairstylist Jarr Samuel loves his Salvador Dali-inspired tattoos.
"I like the art and the expression of the art," Samuel said.

But when it comes to what's going under his skin, he says it's "out of sight, out of mind."
"You don't really spend too much time thinking about it?" Werner asked.
"I mean, I want them either way. So I guess I haven't given it too much thought," Samuel said.
Many tattoo fans don't unless they get a reaction like some who have reported sensitivity, allergic reactions and infections.
Sara Lindhorst, the sister of a CBS News employee, said a tattoo she got in 2013 quickly became infected and sent her to the emergency room.
"My foot just kept getting bigger and bigger," Lindhorst said. "They told me it was a pretty bad infection and put me on antibiotics and some crutches and I was on crutches for a few weeks until it healed."
At one New York City tattoo parlor, owner Keith "Bang Bang" McCurdy said he takes careful precautions, which include rubber gloves – a new pair for every customer -- and sterilized instruments.
"The dangers in tattoo shops are the things you don't see. That's why it's tough," McCurdy said. "It's micobacteria and diseases and germs that we have to clean and sterilize and we need to give extreme care to the preparation."
But it's not just the tattoo shops -- then there's the ink. Dr. Arisa Ortiz, a dermatologist at UC San Diego Health, has also studied the issue.

"What's concerning about tattoo inks is that we really don't know what's going into these tattoo inks," Ortiz said.
In fact, the FDA notes many pigments in inks are "industrial-grade colors" used for "printers' ink or automobile paint." Ortiz said some contain heavy metals or minerals like cobalt or cadmium.
"It can cause many different types of problems like just allergic skin rashes or inflammatory reactions or even types of skin cancer," Ortiz said. "When you go in to get a tattoo, it's important that you are aware of that and don't think it's just harmless paint going into your skin."
The FDA reports seven voluntary recalls of tattoo inks since 2004 -- one after 19 people contracted a serious infection from contaminated ink.
McCurdy said he trusts his ink suppliers, but agrees inks nationwide deserve more scrutiny.

"I think that in the future they do need to really test what's inside of them," McCurdy said.
The FDA is the process of trying to do just that. The agency recently came up with new ways to look for harmful toxins in those links and is trying to develop methods to identify just what is in those color pigments. It could not tell us whether there will be any new regulations out of all this.
Thanks for reading CBS NEWS.
Create your free account or log in
for more features.