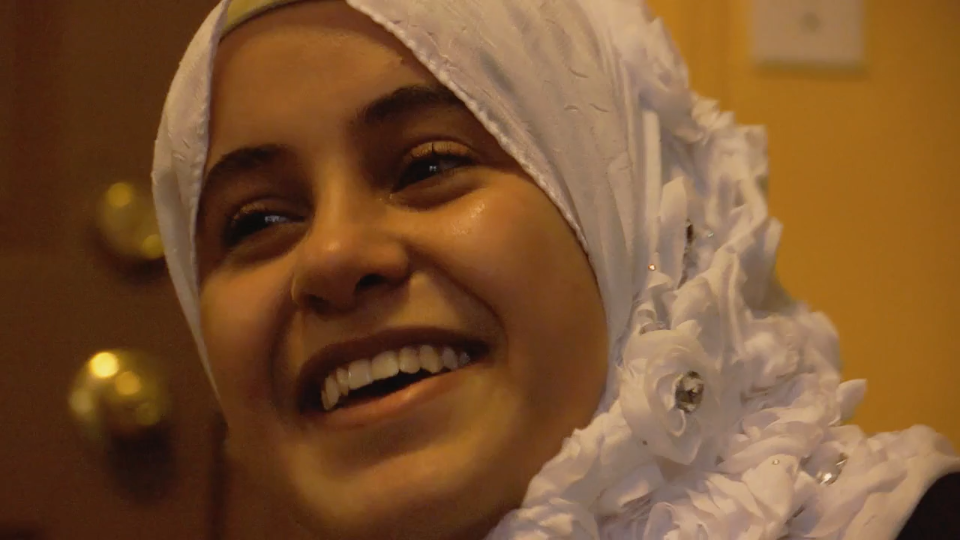 Yemen-born filmmaker responds to Trump travel ban
Filmmaker Faiza Almontaser joined CBSN on Monday to discuss President Trump's new travel ban executive order and how it may affect her family and other members of the immigrant community in the U.S. A Yemeni immigrant who arrived in New York as a child in 2006, Almontaser faced anti-Islamic fervor from classmates as she struggled to integrate in a city scarred by the attack on the twin towers. A decade on, her home country is now among six nations whose residents have been singled out in a sweeping travel ban that will go into effect on March 16.
At age 10, Faiza enrolled in the sixth grade as the only Muslim in her New York school, and came under fire from classmates as an outsider in post-9/11 New York. Struggling with language, she found her foothold through poetry, and later decided to document her struggle to win the acceptance of her fellow New Yorkers in a film entitled "Poet Against Prejudice."
BYkids, a non-profit that helps kids around the world make films about their lives, paired Faiza with the award-winning filmmaker Albert Maysles, who mentored her to make her film while attending the Brooklyn International High School. Aged 17 at the time, Almontaser was also working as a peer trainer with the Anti-Defamation League, teaching her classmates the dangers and repercussions of racism. Faiza challenges common misconceptions of Islamic culture with the written word; through poems and essays in which she expresses her visions for change and equality.
Faiza's short film "Poet Against Prejudice" appeared on CBSN thanks to our partner BYkids. It is a portrait of how difficult it can be to assimilate in the United States, and raises questions of how difficult life might become for long-standing residents from nationalities listed by the White House as temporarily unwelcome. As the first American BYkids youth filmmaker, Almontaser's personal narrative cuts to the heart of issues raised by Monday's new executive order.
She and her brother-in-law Jamiel Altaheri, also a Yemeni immigrant now working as an NYPD captain, joined a political panel live on CBSN after the documentary to discuss how the ban will impact immigrant communities.
The documentary and panel discussion streamed in full on CBSN on Monday night at 5p.m. ET and 10 p.m. Also joining the discussion were Politico foreign affairs correspondent Nahal Toosi and Mark Doss, supervising attorney and fellow with the International Refugee Assistance Project at the Urban Justice Center.
Thanks for reading CBS NEWS.
Create your free account or log in
for more features.