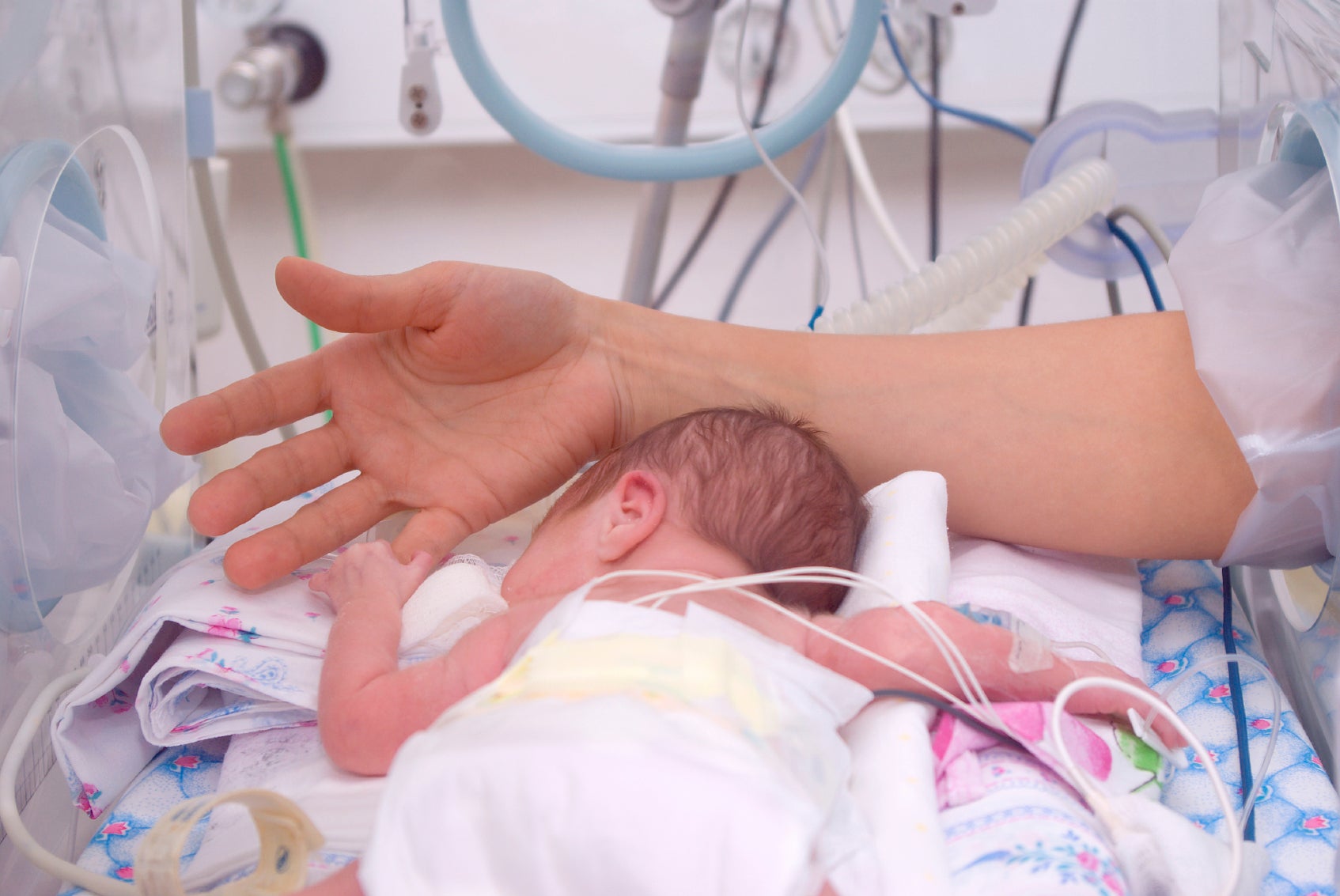 Extremely premature babies may face lifelong challenges
Premature babies born with extremely low birth weights are more likely to face lifelong challenges, including health problems and social and economic difficulties, new research suggests.
The study, published today in JAMA Pediatrics, found that while in general, these premature babies grow up to be productive members of society, they are more likely to be unemployed, earn less money, have lower self-esteem, and report more chronic health issues.
For the study, researchers from McMaster University in Ontario, Canada, compared the functioning and lifestyle of 100 adults aged 29 to 36 who were born at an extremely low birth weight -- defined as 2.2 pounds or less -- to 89 adults who were normal weight at birth.
"To our knowledge, this is the first study that has followed prospectively from birth over various intervals up to the 30s," study author Dr. Saroj Saigal told CBS News.
The results also showed that people who were born extremely underweight were more likely to remain single, not be sexually active, and had fewer children.
However, the groups showed no difference in the highest level of education achieved. The extremely premature babies in the study were also less likely to have drug or alcohol problems.
The authors say many of the differences seen in the two groups can be explained by neurological impairments experienced by some extremely premature infants, including cerebral palsy and blindness.
Additionally, personality differences may play a role. "These days the job market is very competitive," Saigal said. "Of course that can affect adults who were born at a normal weight, too, but past research has shown that this population [the extremely low birth weight group] is shyer, less outgoing, and less assertive and has more mental health problems such as anxiety and depression, so a whole host of things could be contributing to this."
The low birth weight group earned an average of $20,000 Canadian (U.S. $15,200) a year less than the others. Still, 80 percent of the adults born prematurely were employed in the last year, compared to 92 percent of those born at term.
Overall, experts say findings are pretty positive. "These kids have done remarkably well, better than people would have expected," said Christine Gleason, medical advisor to the March of Dimes and a high-risk neonatologist and professor of pediatrics at Seattle Children's Hospital, told HealthDay.
Saigal said that the study can be used as a guide to help the next generation of premature babies.
"We can anticipate the problems they might face and have remedial intervention and support to ensure they have improved outcomes in the future," she said.
The study authors plan to continue to follow the study participants into their 40s and 50s to see if other problems emerge as they grow older. "We want to make sure they receive the support that they need and to monitor them through their life trajectory," Saigal said.
Thanks for reading CBS NEWS.
Create your free account or log in
for more features.