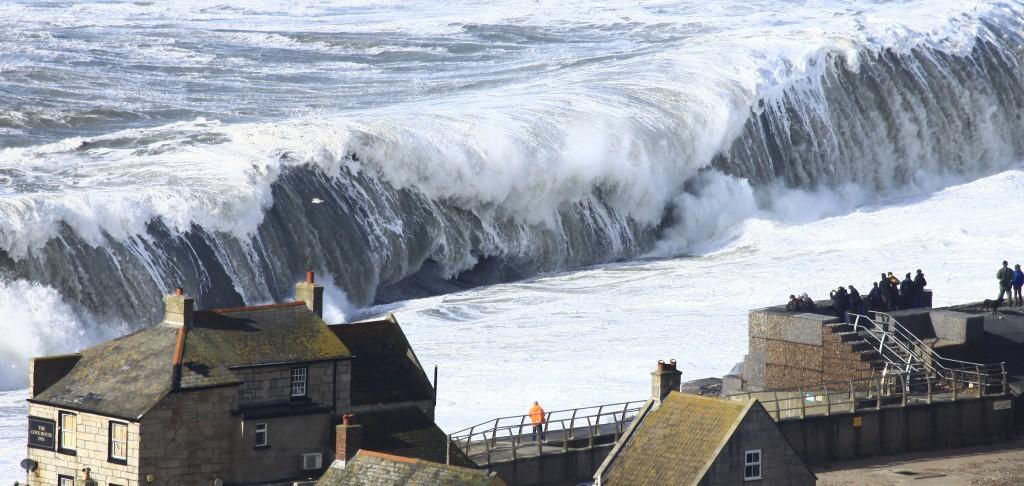 Extreme coastal flooding will become the new normal in Europe, study says
Extreme coasting flooding — the kind that typically hits Europe once a century — could happen as often as once a year as global warming intensifies, researchers warn.
Scientists from the European Commission's Joint Research Centre considered factors like sea level rise, tides, waves, and storm surges to predict changes in "extreme sea levels" by 2100 under a few different scenarios of greenhouse gas emissions.
Their conclusion is grim: flooding events once considered exceptional are poised to increase in frequency and push the infrastructures built to protect coastal communities past their breaking points, researchers said.
The study was released this week in the journal Earth's Future, published by the American Geophysical Union.
The extreme coastal flooding is expected to vary considerably across Europe, according to the new projections.
Northern Europe is poised to be hit especially hard. Coastal communities along the Mediterranean and the Black Sea could see exceptional coastal flooding events several times a year. Along the North Sea and the Atlantic coasts of the U.K. and Ireland, sea levels could rise nearly 1 meter (3 feet). The researchers predicted lower but still serious increases in flooding along the Norwegian and Baltic Seas.
The new study leverages new research into "wave energy flux" — that is, the energy that sea waves carry to the coastline.
Extreme waves are expected to carry up to 30 percent more energy by 2100, researchers project. The more energy carried by waves, the stronger they become.
Of course, Europe is not the only continent that should be concerned about sea level rise. Much of the U.S. is also at risk.
In January, a report from the National Oceanic and Atmospheric Association (NOAA) warned that nearly all of the U.S. coastline is more vulnerable than the global average if severe scenarios for sea level rise come to pass this century.
Coastal communities along the Northeast and western Gulf of Mexico are especially in danger, according to NOAA.
Scientists say the growing risk of coastal flooding is a result of climate change, and a prime example of the interconnectedness of environmental trends across the planet. Rapidly melting ice sheets in Greenland and Antartica, fueled by warming oceans, are among the factors accelerating sea level rise around the world.
Thanks for reading CBS NEWS.
Create your free account or log in
for more features.