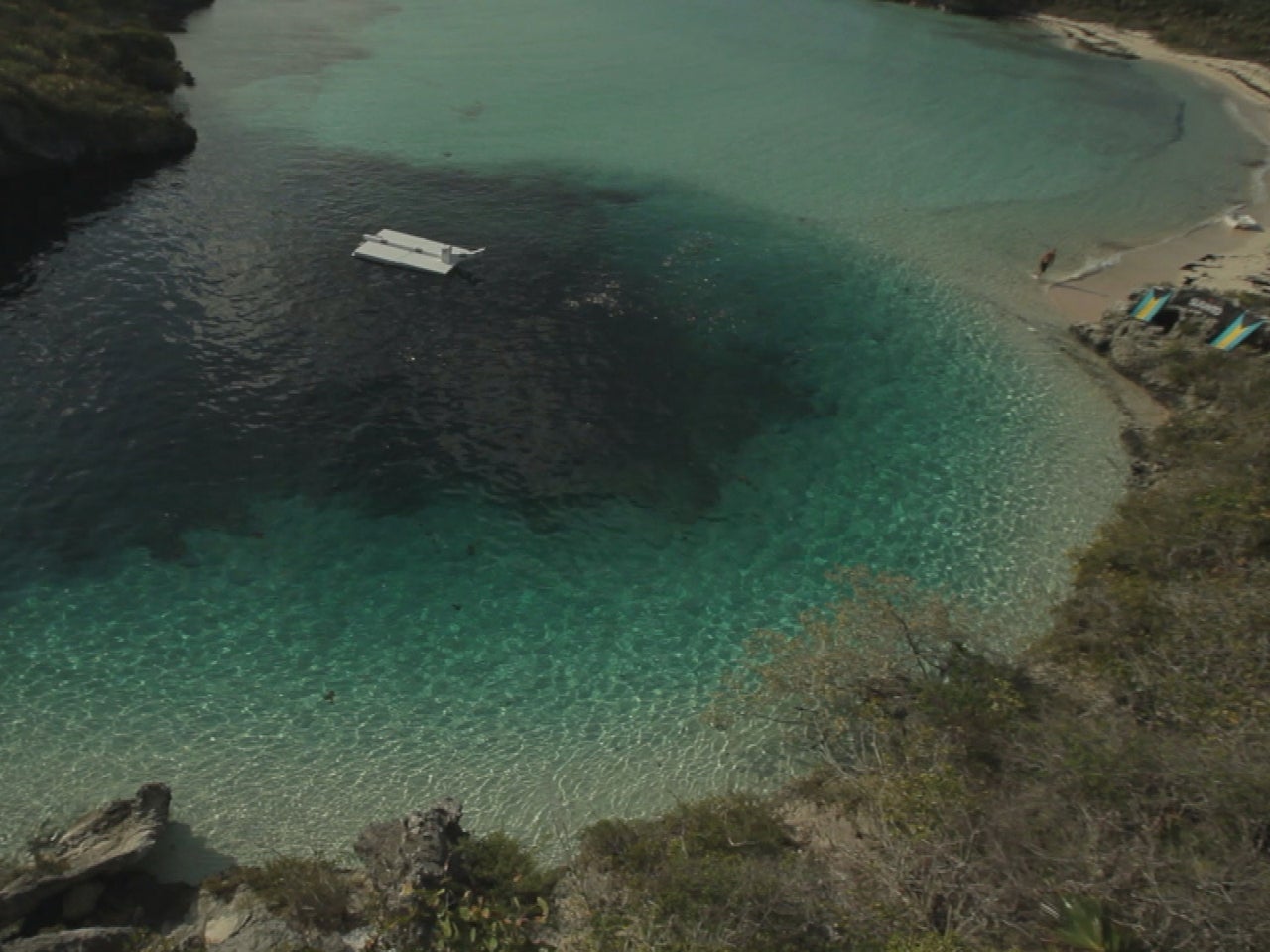 Exploring the depths of Dean's Blue Hole
If you watched Bob Simon's free diving story on 60 Minutes this week, you may be wondering, What exactly is a "blue hole"? Well, we were wondering the same thing, so we produced a video all about Dean's Blue Hole on Overtime this week.

This particular blue hole is a 663-foot-deep underwater cavern, just a few steps off the beach on a remote island in the Bahamas where free divers flock -- but the locals stay away. When Simon talked to islanders during the 60 Minutes shoot, they told him that Dean's Blue Hole was dug by the devil.

"People have lived on that island for more generations they can count, and we interviewed some old people there who said they had never been to the blue hole, neither had their parents or their grandparents because they were scared," Simon told Overtime. "They know it would lead to death-- and not a happy death-- because it's diabolical. If they were to approach it, even floating above the water, it would pull them down, as the devil will do."
Thanks for reading CBS NEWS.
Create your free account or log in
for more features.