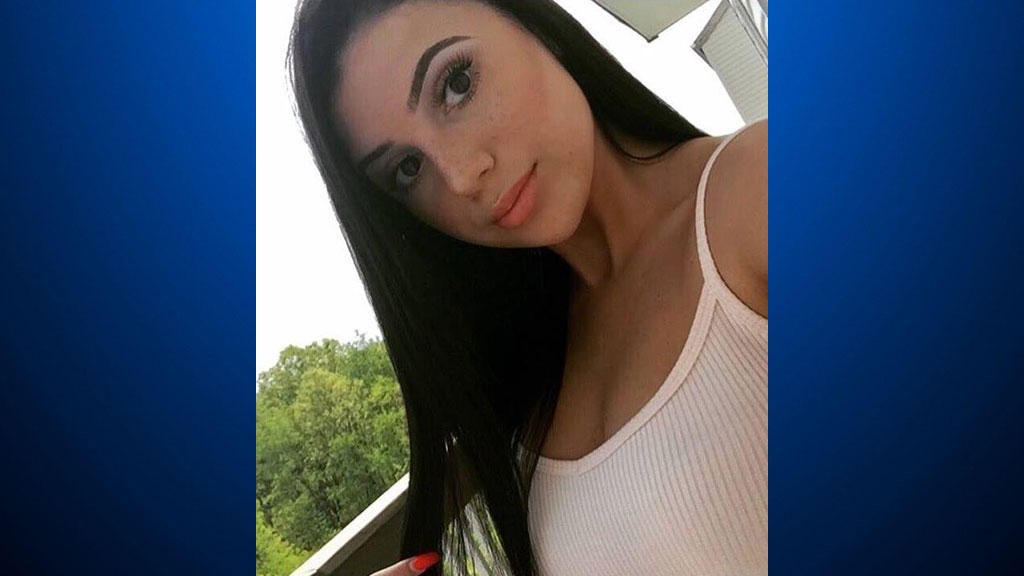 Ex-boyfriend of slain Pitt student arrested in her death
PITTSBURGH -- The ex-boyfriend of a University of Pittsburgh student found slain in her off-campus apartment on Sunday has been arrested in Myrtle Beach, South Carolina.
Pittsburgh police have confirmed the arrest of 21-year-old Matthew Darby, but haven't provided details about how the arrest was made, at about 12:45 a.m. Wednesday.
Darby was charged Tuesday evening with criminal homicide in the death of Alina Sheykhet, and police say they found a claw hammer and two knives in a sewer drain near her apartment that may have been used to kill her.
Darby's attorney read a statement from the suspect's parents earlier Tuesday begging him to surrender, but not addressing the merits of the charges.
Darby has pleaded not guilty to charges he raped another ex-girlfriend earlier this year in Indiana County, which is about 45 miles northeast of Pittsburgh.
Sheykhet, 20, was found Sunday morning by her father, who broke down her door after she failed to answer calls. He was picking her up to attend a breast cancer awareness walk.
Authorities said she died of head trauma, and the case was ruled a homicide.
Tuesday night, detectives scoured the streets around the home where Sheykhet's body was found, reports CBS Pittsburgh. They searched in trash cans, bushes, fire escapes and storm drains.
Later in the evening, police used a scope with a camera to search down a sewer drain for more evidence.
Court papers show that police have pieced together where they think Darby was in the hours before Sheykhet was found.
Police say he was spotted on the Duquesne University campus before using a car service to head to the street where Sheykhet lived.
They've determined that he called her five times that night, but all appear to have gone unanswered.
According to the criminal complaint, he asked the driver several times to stay for 10 minutes longer, until the driver said he had to leave.
According to court papers, surveillance video shows a man matching Darby's description walking down an alley and placing a shiny object in the storm drain, then walking over and put another object in a dumpster.
An autopsy showed Sheykhet died from injuries to her head delivered with both a sharp and blunt object.
One more note revelation from the court papers: Sheykhet's cell phone was missing after the murder.
Police traced it to Westmoreland County and it turns out, they say, they have witnesses who say Darby was in that area a few hours after Sheykhet was found dead.
Her father, Yan Sheykhet, told CBS Pittsburgh his daughter spent her first two years of college at Pitt's campus in Greensburg, just southeast of Pittsburgh, where she met Darby, a basketball player on the Pitt-Greensburg squad.
When she moved to the Pitt main campus this fall, she tried to end the relationship with Darby but, her father said, Darby continued to chase her.
Darby was arrested Sept. 26 and charged with felony criminal trespass for allegedly breaking into Sheykhet's apartment.
In a filing for an order of protectioin against Darby, she wrote that Darby climbed up the gutter of her home and broke in through the second-floor window.
"He did this because I left him and stopped answering his phone calls," Sheykhet wrote. She described him as abusive, controlling and jealous.
The protection order was granted.
"He didn't treat her right," Curtis Hanner, who was Alina Sheykhet's manager when she worked at a mall, told KDKA-TV. "He cheated on her a couple of times and was really controlling and called her at work when he shouldn't have ... Sometimes she picked up, but she would instantly hang up or I picked up and I instantly hung up."
Thanks for reading CBS NEWS.
Create your free account or log in
for more features.