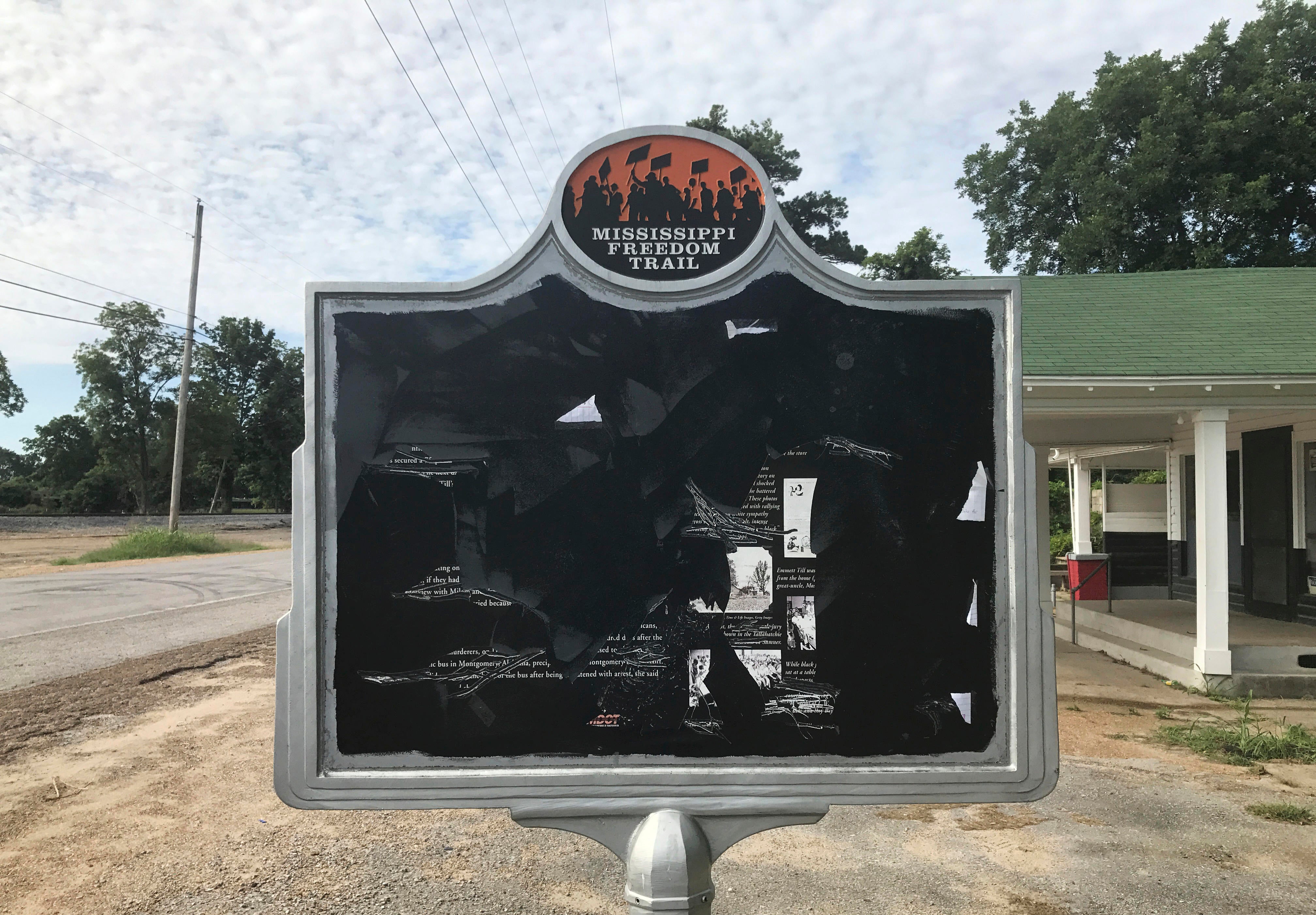 Civil rights sign honoring Emmett Till vandalized in Mississippi
JACKSON, Miss. -- A civil rights historical marker remembering the life and death of Emmett Till has been vandalized in Mississippi.
The marker commemorates Till, a black teenager who was kidnapped and lynched in 1955. The slaying motivated civil rights activists when Till's mother had an open-casket funeral in Chicago to show how her 14-year-old son had been brutalized.
The sign was erected in 2011 for the Mississippi Freedom Trail, a series of state-funded markers at civil rights sites.
Allan Hammons, whose public relations firm made the marker, said Monday that someone scratched the marker with a blunt tool in May. During the past week, a tour group discovered vinyl panels had been peeled off the back of the metal marker in Money, Mississippi. The panels contained photos and writing about Till.
Students from St. Louis put up a temporary fix with their own writings and drawings of Till, Jerry Mitchell of The Clarion-Ledger said on Facebook.
In 2016, vandals shot nearly 40 bullet holes into a sign honoring Till in Tallahatchie County, about 140 miles north of Jackson, which marks the site where Till's body was found in 1955.
Just days later, the Emmett Till Interpretive Center raised more than $20,000 to replace the bullet-riddled sign.
Thanks for reading CBS NEWS.
Create your free account or log in
for more features.