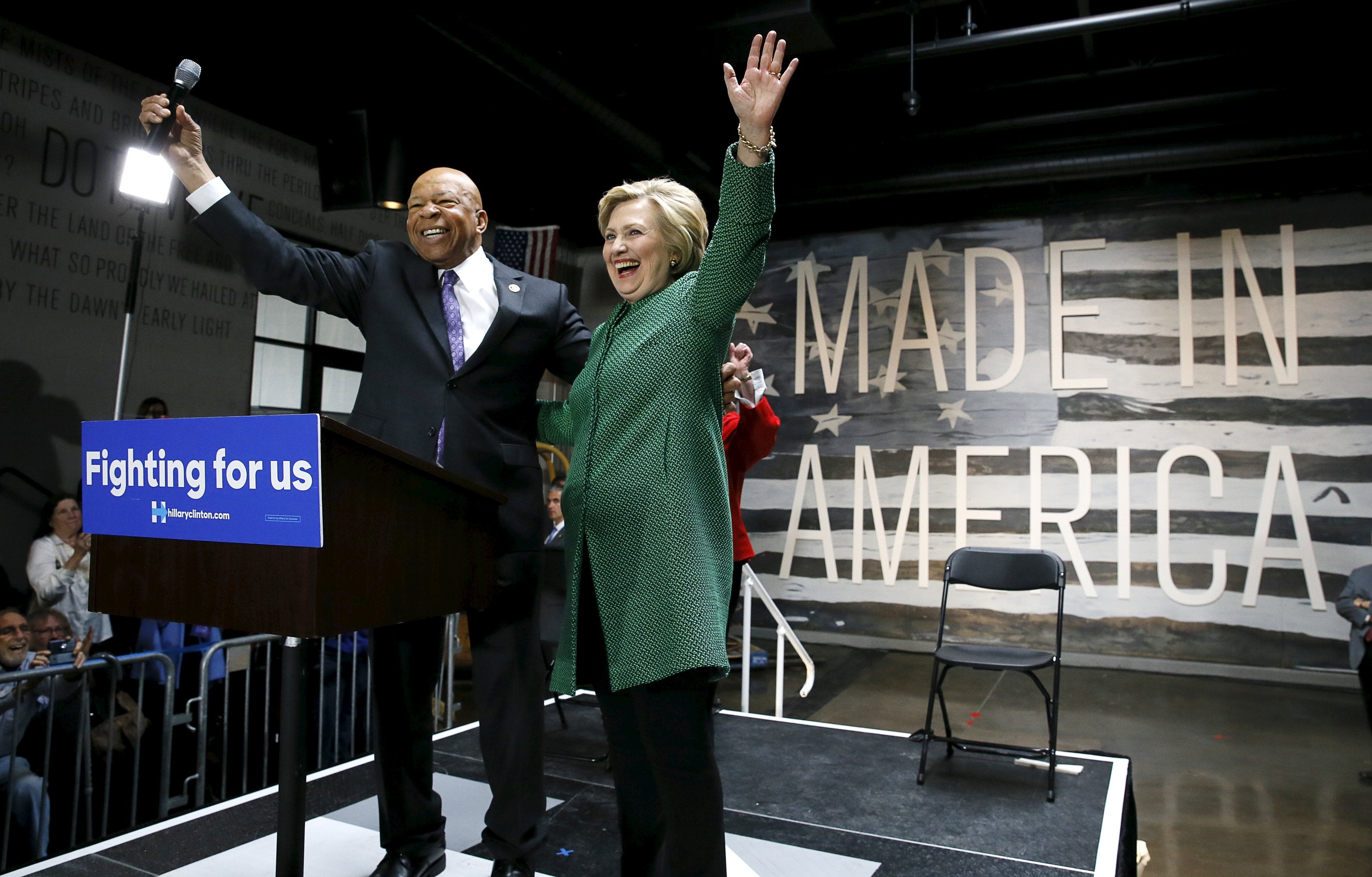 Elijah Cummings endorses Hillary Clinton in Maryland
BALTIMORE -- Rep. Elijah Cummings officially endorsed Hillary Clinton in her campaign for the Oval Office on Sunday.
"I will be voting for Hillary Rodham Clinton as President of the United States of America," Cummings said, introducing Clinton at an organizing event in Baltimore on Sunday afternoon.
Cummings said he has remained neutral in the primary until now -- just a few days shy of the start of early voting in Maryland -- because he was waiting for the House Select Committee on Benghazi to complete its investigation.
Cummings is the ranking Democrat on the committee and he emerged as one of her most staunch allies when she testified before the committee in October.
"I've tried to work with the committee, but we've just seen this delay, delay, delay by the Republicans trying to stretch this thing out," he told reporters, adding that he believes Republicans were trying to harm Clinton's campaign.
Cummings said he felt it was important for him to make his choice public ahead of the state's primary. In his remarks, Cummings made a point to thank Clinton's opponent, Bernie Sanders, for raising the issue of income inequality and for his work fighting for "peace and justice."
"We, as Democrats, we have to respect each other," he later told reporters. "I do not want to be in a situation...like we have with the Republicans where you've got half the party swearing that they won't even support the nominee. We can't afford that."
Cummings said he believes that both Sanders and Clinton are "qualified" to be president, but he cautioned the candidates to stick to policy.
"If we want to address the issues, let's address the issues," he said, "but when it comes to talking about somebody not being qualified, I think that that's going too far."
Thanks for reading CBS NEWS.
Create your free account or log in
for more features.