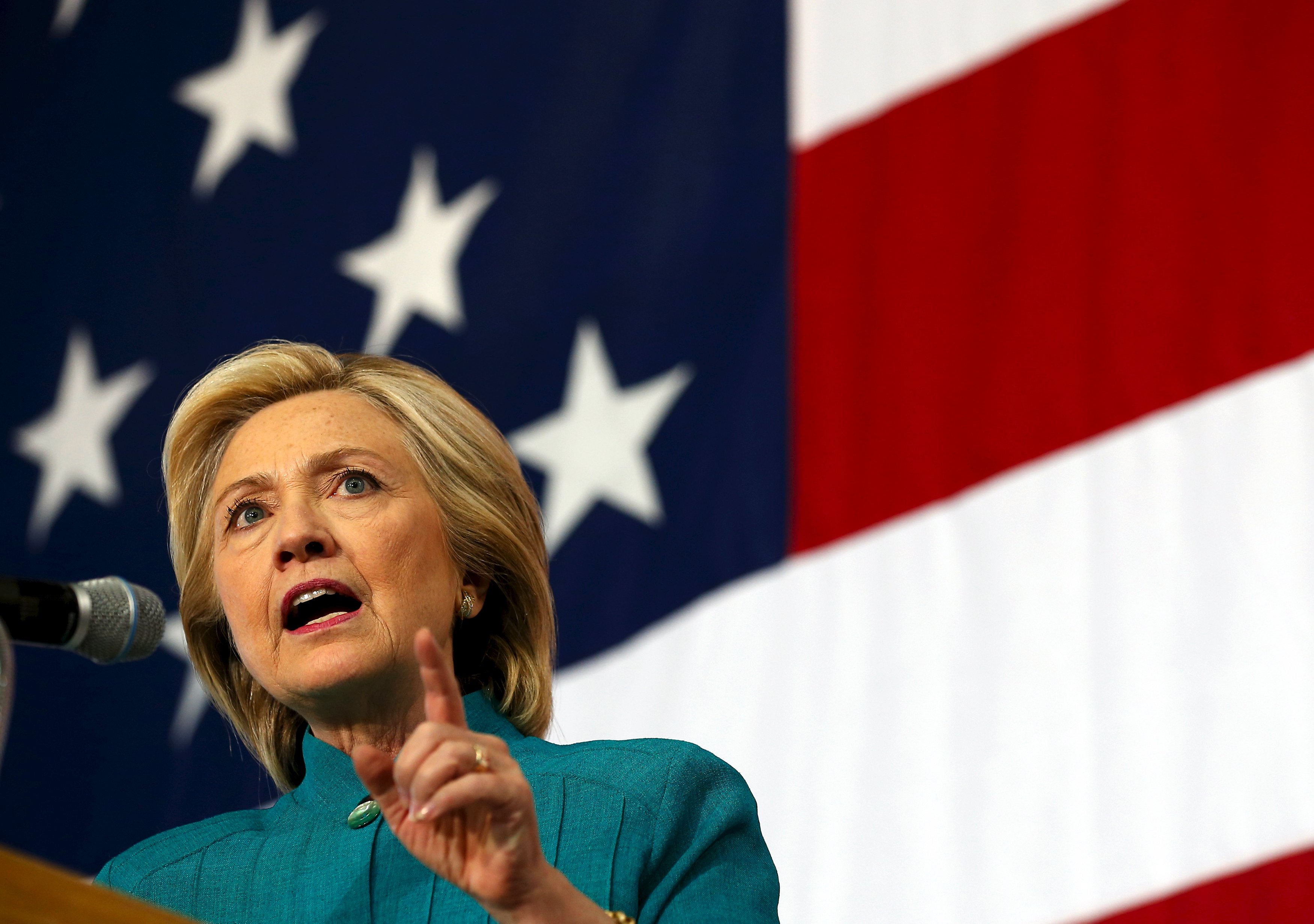 Clinton: would have voted against fast-track authority for Obama
Democratic presidential candidate Hillary Clinton said in an interview on Thursday that she would have been a likely no vote on Trade Promotion Authority (TPA) if she still served in the Senate.
Asked whether she would have voted for TPA, she responded, "At this point, probably not because it's a process vote and I don't want to say it's the same as TPP." Clinton, who talked with Nevada political reporter Jon Ralston for his show, "Ralston Reports,"also said, "Right now, I'm focused on making sure we get Trade Adjustment Assistance, and I certainly would not vote for it unless I were absolutely confident we would get Trade Adjustment Assistance."
The proposal would give President Obama fast-track authority to enact the Trans Pacific Partnership (TPP) a massive pending free trade agreement involving 12 countries. The agreement has divided the White House, which is aggressively pushing the agreement, from many congressional Democrats, who fear it would endanger American jobs and undermine labor and environmental standards.
Congress is currently involved in a complicated game of ping pong to determine whether the agreement gets to Mr. Obama's desk -- and what kinds of strings are attached.
The House passed TPA as a standalone bill Thursday over the opposition of many Democrats.
The vote of 218-208 was largely along party lines, winning the support of just 28 Democrats. The measure would give Congress a yes or no vote on TPP, but no chance to amend it.
The House is expected to take a vote later on Trade Adjustment Assistance (TAA), a program which would aid workers who lost their jobs as a result of trade deals.
The TPA legislation must now be returned to the Senate for a vote. Should the Senate pass the House version of the bill, the House will bring up its TAA bill. House leaders hope that Democrats will be convinced to support worker protections if they know that the trade bill will move forward with or without them. The bill that Democrats rejected last week linked TAA to TPA, so their vote against the former killed the overall bill.
It is unclear whether TPA will have enough support from Senate Democrats to withstand a filibuster now that it is a standalone bill.
Clinton previously expressed support for the agreement during her tenure as Secretary of State, and she's faced pressure to take a clearer stand on the issue as a presidential candidate. She's said she'd like to see the text of the final agreement, and that it should be judged by whether or not it would create American jobs and boost the U.S. economy.
Thanks for reading CBS NEWS.
Create your free account or log in
for more features.