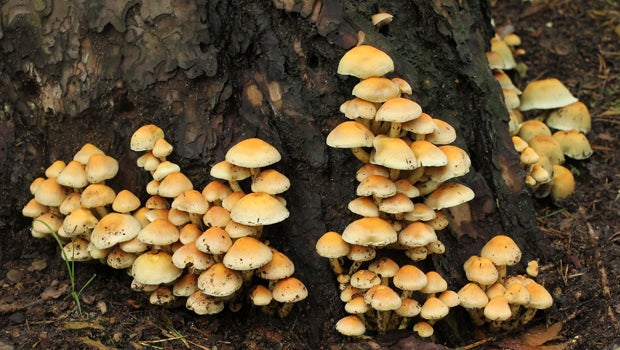 El Nino rain spurring growth of deadly mushrooms
SAN RAFAEL, Calif. -- El Nino rain is helping to alleviate California's drought, but it's also spurring the growth of mushrooms that can be deadly to pets, CBS San Francisco reports.
"It was horrible. I can't talk about it or I'll cry. It's been really difficult," Pam Moe said after she lost a 6-month-old puppy when it ate a deadly mushroom. "The hardest one it was on was my son. He said, 'Puppies don't die, babies don't die.'"
Veterinarians in Marin County, just north of San Francisco, said they see at least one dog a week for mushroom-related illness.
"Dogs can get very sick. Sometimes it's just vomiting, but other times it can lead to death. It's very, very tragic," said Lisa Bloch of the Humane Society of Marin.
Not all the mushrooms that pop up are deadly to your pup, but many are.
Just this week, sulphur tufts were found on the Humane Society's property and removed.
The big ones to keep an eye out for are the destroying angel and what got Moe's dog, the death cap mushroom.
The Bay Area Mycological Society provides an online resource for local mushrooms on BayAreaMushrooms.org for more information about which mushrooms might be safe to eat.
Thanks for reading CBS NEWS.
Create your free account or log in
for more features.