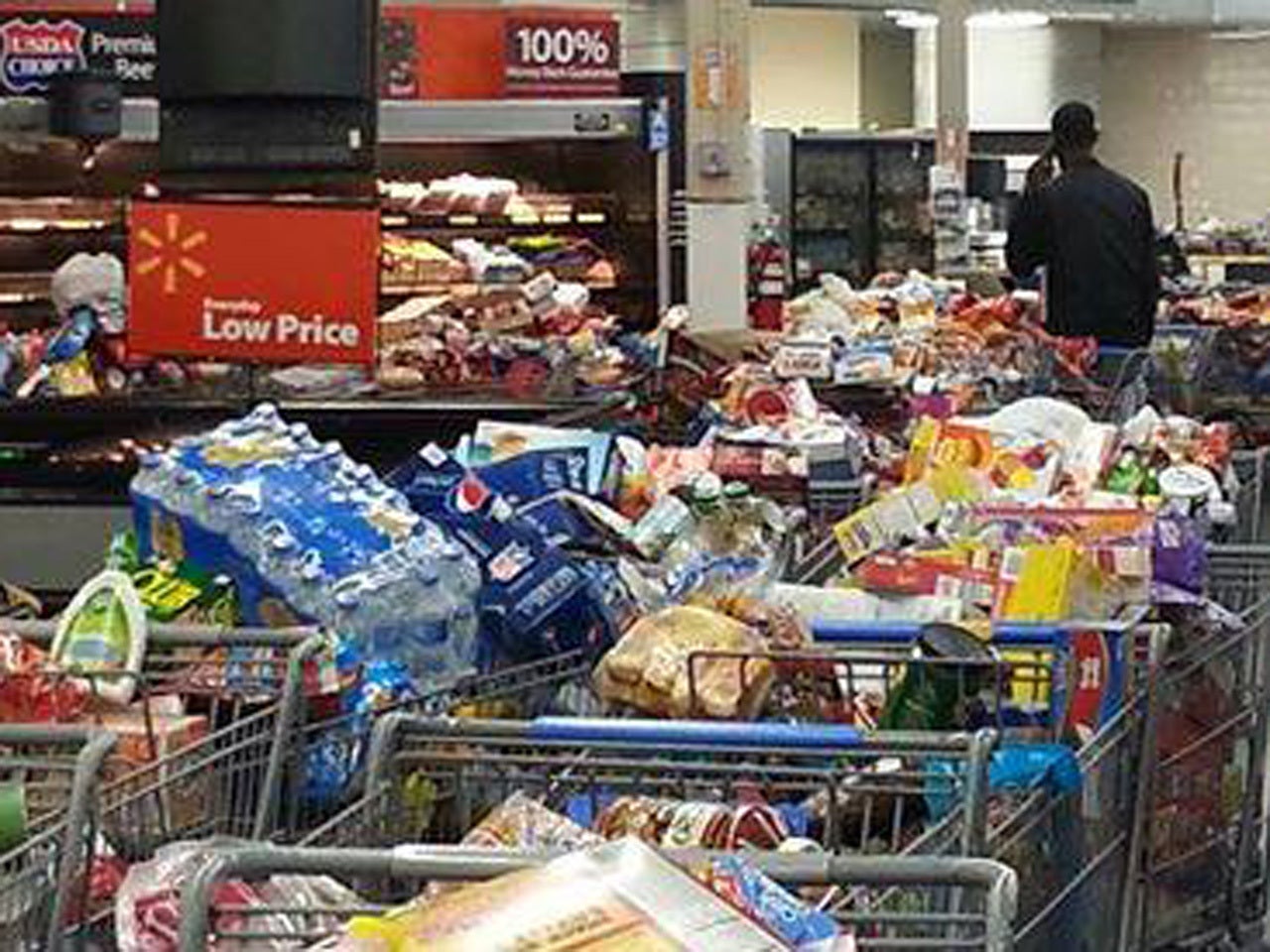 EBT benefit card glitch sparks Walmart shopping sprees in Louisiana
The Electronic Benefits Transfer (EBT) system allows recipients of government food stamps to purchase goods using a digital card with a set spending limit, but for a few hours over the weekend, that limit disappeared for many users visiting Walmart stores in Louisiana.
Walmart and local police in Springhill and Mansfield confirmed to CBS affiliate KSLA that officers were called into the stores to help maintain order Saturday as shoppers swept through the aisles at two stores and bought as much as they could carry.
Xerox, which hosts some of the infrastructure used by the EBT card system, told KSLA that a power outage during a routine maintenance test caused the temporary glitch.
Walmart workers phoned their corporate headquarters to ask how they should handle all the shoppers with unlimited, government-funded spending limits, and were told to keep the registers ringing.
"We did make the decision to continue to accept EBT cards during the outage so that they could get food for their families," Walmart representative Kayla Whaling told KSLA. She added that Walmart was, "fully engaged and monitoring the situation and transactions during the outage."
Amateur video taken on shoppers' cell phones shows dozens of shopping carts, piled high with merchandise, abandoned in the aisles of one Walmart after the announcement was made that EBT cards were once again showing accurate spending limits.
Police spokesmen in both locations told KSLA that no arrests were made during the spending sprees.
Shoppers gave mixed reactions to the incident, with one man in the Springhill store told KSLA it was simply "human reaction" to stock-up when given the opportunity. Shopper Stan Garcia was more critical of the unscrupulous shoppers, however, saying that taking advantage of the brief glitch in the benefits system amounted to "plain theft. That's stealing, that's all I got to say about it."
Thanks for reading CBS NEWS.
Create your free account or log in
for more features.