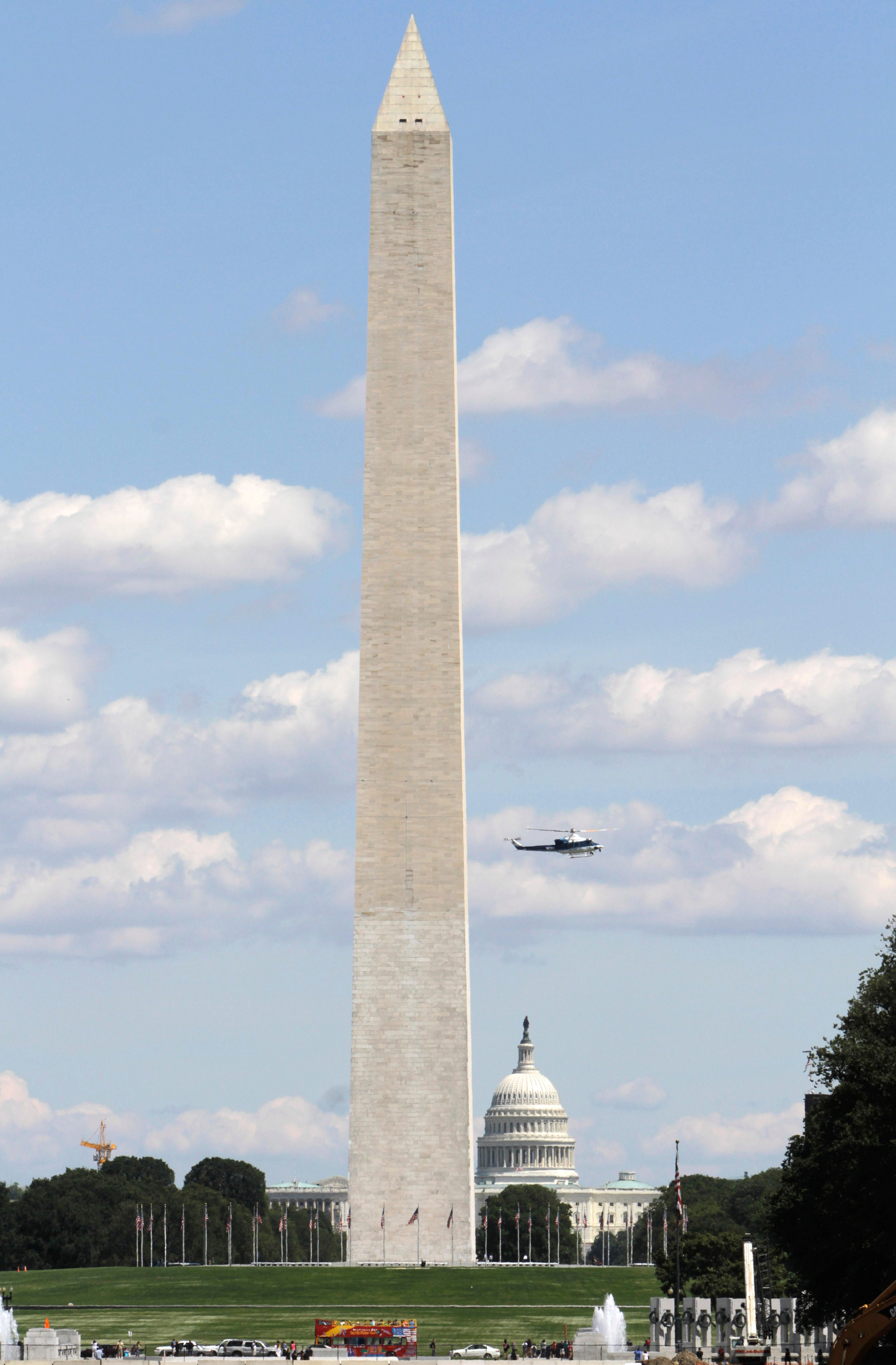 Earthquake damages Washington monument
After taking a closer look at the Washington monument Tuesday, National Park Service officials found some cracks at the very top of the world's tallest obelisk.
Structural engineers plan to continue examining the monument Wednesday to decide how to best fix the 127-year old structure, which remains closed indefinitely after a 5.8 Earthquake struck Tuesday near Mineral, Virginia.
The monument is the highest profile structure to suffer damage, perhaps because it is also the tallest: 555 feet. The landmark in downtown Washington near the White House is also the world's tallest stone structure.
Other nearby memorials, including the Jefferson Memorial and the Lincoln Memorial, are open again after a brief shutdown Tuesday for damage assessment.
Public schools in Washington and some buildings housing federal workers were closed as officials checked for damage. The Office of Personnel Management (OPM), is updating the list of specific buildings closed.
The National Park Service plans a dedication ceremony this weekend for the new memorial to slain civil rights leader Martin Luther King, Jr, which officially opened this week. The MLK memorial was not damaged.
Why are East Coast quakes so widely felt?
White House, U.S. Capitol, Pentagon evacuated after quake
CBS News employees evacuate DC bureau
The National Cathedral was also damaged during Tuesday's quake. Three of the cathedral's four corner spires on the central tower cracked and fell on the roof.
"Since 1912, the Cathedral has been a national place of worship as well as host to state funerals, presidential memorial services, and served as a spiritual home for our country in times of crisis," the cathedral said in a statement.
Thanks for reading CBS NEWS.
Create your free account or log in
for more features.