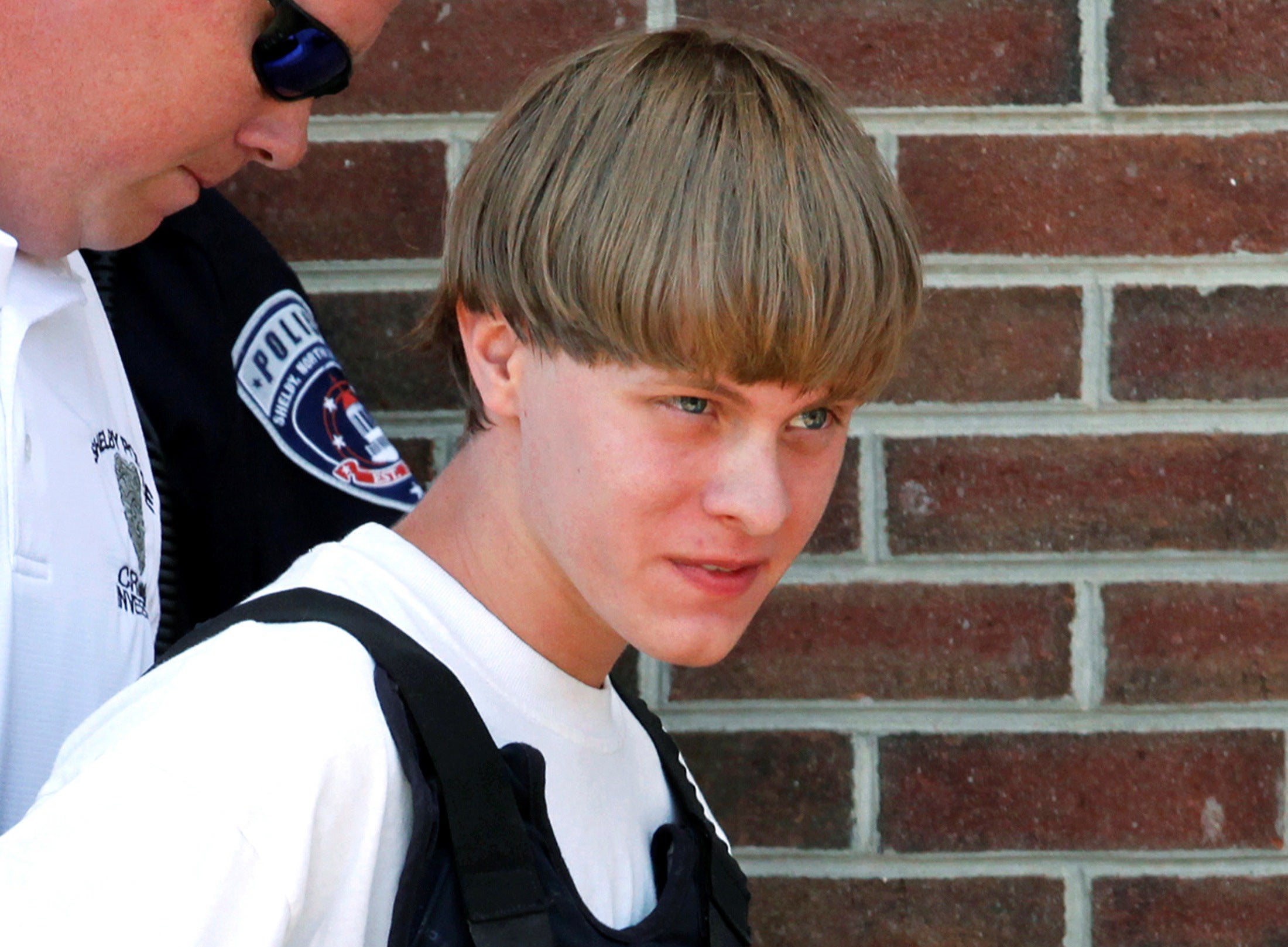 Dylann Roof trial: Jury selection postponed in Charleston church shooting case
CHARLESTON, S.C. - Jury selection has been postponed in the federal case of a white man on trial for fatally shooting nine black parishioners at a Charleston, South Carolina, church last year.
U.S. District Judge Richard Gergel opened Monday's scheduled jury selection phase by saying he had a request from the lawyers for 22-year-old Dylann Roof that required the judge's immediate attention.
Gergel said the request had to do with Roof's right to a fair and impartial jury and trial. He set an 11 a.m. hearing Monday and said prosecutors and the public would be excluded.
He said jury selection will begin Wednesday.
Roof is charged with hate crimes, obstruction of religion and other counts in the shootings at Emanuel AME Church. It's the first of two death penalty trials Roof faces.
Gergel on Monday heard objections from attorneys for news media outlets who argued it was in the public's interest to keep the 11 a.m. hearing open. Gergel said he may release a redacted transcript in the future.
Just as jury selection was supposed to start in Dylann Roof's trial, Gergel said he had received a request from defense lawyers that demanded his immediate attention. Gergel said the hearing had to do with attorney-client privilege to protect Roof's rights to a fair and impartial trial.
Government attorneys are also prohibited from the hearing and didn't object to closing it.
Roof was present during the brief courtroom activities Monday, clad in a striped jumpsuit and without handcuffs.
Beginning Monday, 516 potential jurors were supposed to have reported to the courthouse to be individually questioned by the judge. When 70 qualified jurors are picked, attorneys will be able to use strikes to dismiss those they don't want.
Twelve jurors and six alternates will eventually be seated. The process could take several weeks. Court officials say opening statements may not begin until after Thanksgiving.
Prosecutors have said they will seek the death penalty for Roof.
Thanks for reading CBS NEWS.
Create your free account or log in
for more features.