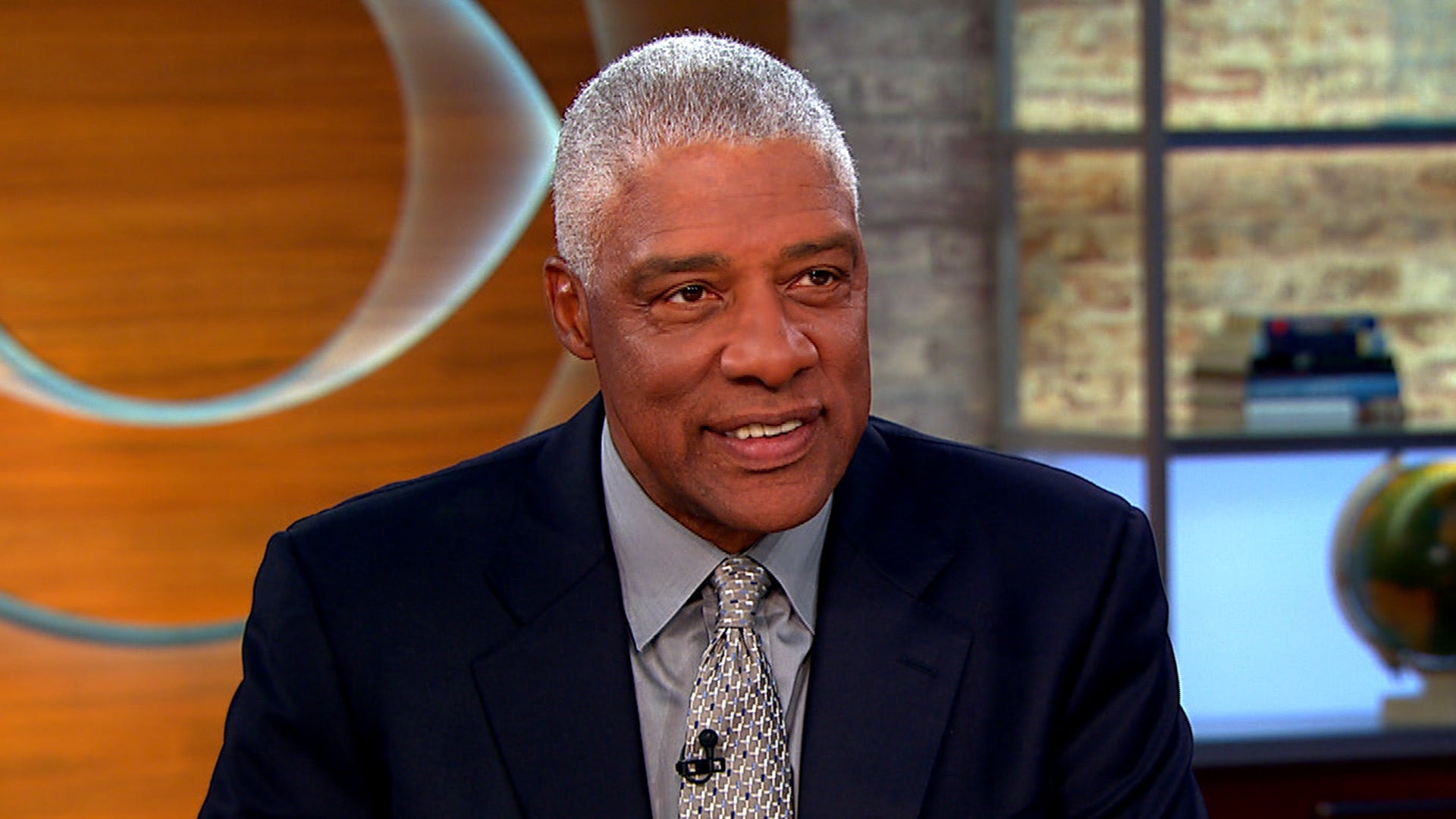 Dr. J reveals how he got his nickname, why he's partial to San Antonio Spurs in NBA Finals
(CBS News) Legendary basketball star Julius Erving is known by many simply as Dr. J. But where did that name come from?

On "CBS This Morning," Dr. J said the name originated from a high school friend even though people began trying to dub him things like "The Claw" and "Black Moses." He explained, "When I got to the Rucker League (in New York City), I was already 21, it was my junior year of college, and I was going to play on that stage before my first pro season. And they started calling me all kinds of nicknames because of the antics on the court, and I went over and corrected them and said, 'Look, if you're going to call me anything, just call me the Doctor, because you know, my best friend in high school had given me the name The Doctor and I'd given him the name The Professor and we graduated high school together, went to college together and shared those nicknames. ... He said I had a lot of moves -- more moves than Carter has liver pills."

Shifting to the upcoming NBA Championships, Erving said he expects a "blood and guts"-style NBA championships between the Miami Heat and San Antonio Spurs.

"It's going to be a tough series," he said, and then referring to his tenure in the American Basketball Association -- which was absorbed into the NBA in 1976 -- Erving said, "I'm a little partial to San Antonio because they're a former ABA team. ... But Miami is as good as it gets."

Erving called the Heat's LeBron James the "best in the game," but added, "until you get 10 years in it's hard to start getting in the best-ever conversation -- but four MVPs in five years, a couple of championships."

Full coverage of the NBA Championships on CBSSports.com

Asked if he sees some of himself in James' game, Erving said, "There's a piece. There's always a piece there in terms of -- any player who has been a great player who has that extra gear, you know when things get tight, you have the ability to take over a game -- you see that, and if it's with the coach's blessing, that's fine. If it's without the coach's blessing, then it's controversy."

Turning to his own stunning career, the basketball star known for flying over his opponents on his way to the basket said he relished moments he soared over "the big guys." "The bigger they are, the harder they fall," Erving said. "I love going in on the big (players). Who wants to dunk on little guys?"

Erving is now the subject of new, 90-minute documentary to air on NBA TV Monday night, simply called "The Doctor."

For more with Dr. J, to find out why he doesn't want to own a team like Michael Jordan does, and to watch some of his best dunks, watch his full "CTM" interview above.
Thanks for reading CBS NEWS.
Create your free account or log in
for more features.