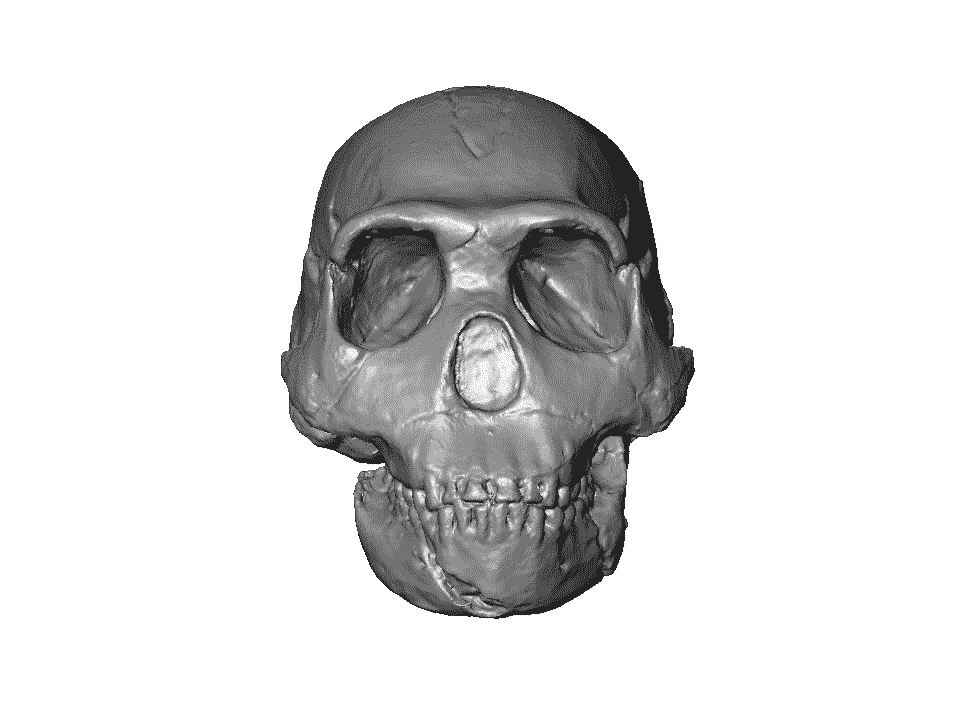 Download and 3D-print real fossils for free
Last fall, scientists announced the discovery of a new species of early human, Homo naledi, deep in an underground cave in South Africa. The ancient fossils remain locked away in Johannesburg, but now anyone can look at them online. You can even 3D-print your own replicas.
MorphoSource.org is a database of hundreds of digital scans of fossils that are available for free to download and 3D-print. Visitors can choose from specimens including a 40,000-year-old Neanderthal skull from Israel or teeth from a 60-foot prehistoric shark named Megalodon.
The site allows users to zoom in or rotate on an image of a specimen to view it from all angles. Then you have the option to download the data, which can be used in a 3D printer to generate an exact model.
"We're essentially taking bones out of museum catacombs and putting them online," Doug Boyer, an assistant professor at Duke University who launched the site in 2013, said in a press release.
Since the archive was created, nearly 9,000 images have been uploaded from more than 70 institutions around the world including the American Museum of Natural History in New York City and the National Museum of Myanmar Primates. Currently the collection represents more than 500 species.
Duke evolutionary anthropology professor Steven Churchill, a member of the team that discovered and described Homo naledi, said that the website offers public access to fossils in a way that contrasts with past practices in the field of human origins.
"Paleoanthropology is traditionally a closed good ol' boy network where fieldwork is done in secret and findings are kept secret," he said in a press release. "Researchers often sit on fossils for years and years before publishing, and then even after publication it can be hard to see the fossils or even see casts of them."
After the discovery of H. naledi, the authors of the paper describing the species submitted high-resolution scans of more than 80 key specimens to the MorphoSource database. The discovery was one of the largest caches of fossil hominins ever found and included more than 1,500 bones representing parts of 15 individuals ranging in age from infants to adults.
Within three months, scans of the species were viewed 43,000 times and downloaded 7,600 times.
"We're really proud of that," Churchill said.
A number of fossil scans also come with lesson plans for teachers through an initiative called PaleoTEACH.
The database will continue to grow as more and more scans are uploaded. Within the past few weeks Boyer and other researchers uploaded data for more than 400 skulls as well as bones from 59 species of monkeys, apes, and lemurs from the the Museum of Comparative Zoology at Harvard.
"Paleoanthropology has been relying on digital data more and more," Boyer says. "Before we released this dataset, only a dozen labs around the world had digital samples that large at their fingertips. Overnight we leveled the playing field in a significant way."
Thanks for reading CBS NEWS.
Create your free account or log in
for more features.