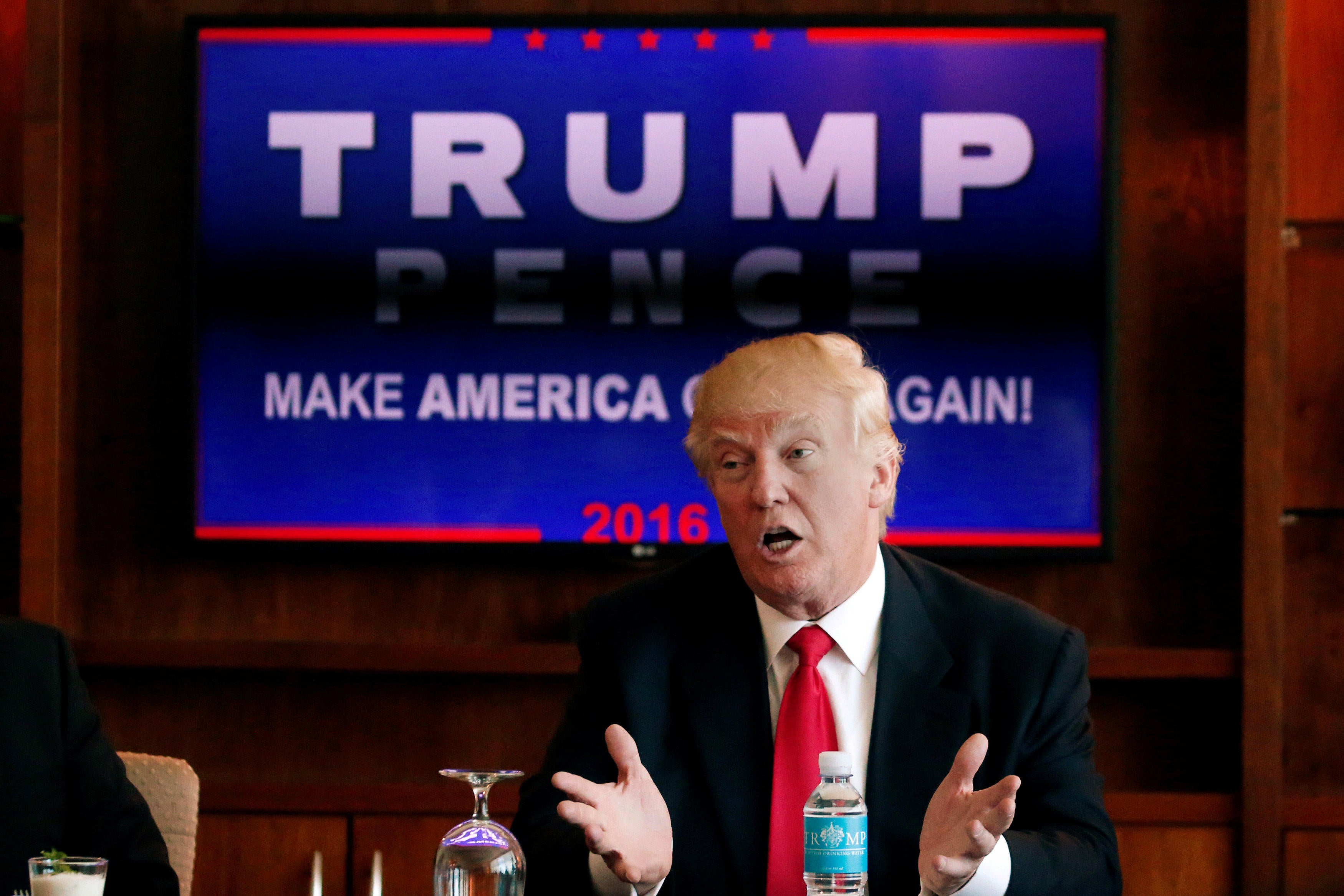 Donald Trump will speak at African-American church in Detroit
Donald Trump is planning to speak at a predominantly black church in Detroit next weekend, his campaign announced Monday.
Pastor Mark Burns, a Trump supporter, said in a Trump press release that he would be "speaking at the only African American owned and operated national Christian television network, The Impact Network," on Saturday morning in Detroit. He'll be interviewed by Wayne Jackson at Great Faith Ministries.
Burns said in the release that Trump would be answering questions relevant to African-Americans, like "unemployment, making our streets safe and creating better opportunities for all," and then he'll deliver a speech on policies that "will impact minorities and the disenfranchised in our country."
Trump's visit to the city comes after Trump's campaign manager Kellyanne Conway told CBS's "Face the Nation" on Sunday that Trump would be reaching out to the black community more.
"In the coming weeks, you will see Mr. Trump directly in these communities of color," she said.
Trump was recently criticized, however, for making the case black voters to support him in front of largely white audiences. At a campaign rally in Lansing, Michigan, for example, Trump said, "Look how much African-American communities have suffered under Democratic control...To those I say the following: What do you have to lose?"
Trump also came under fire Saturday for tweeting about Dwyane Wade's cousin being shot in Chicago while walking her baby in a stroller and claiming that black people would, as a result, vote for him in November.
"Dwyane Wade's cousin was just shot and killed walking her baby in Chicago. Just what I have been saying. African-Americans will VOTE TRUMP!"
Ben Carson, a Trump supporter, told "Face the Nation" on Sunday that Republicans have been "late to the game" and should have reached out to the black community long ago.
Thanks for reading CBS NEWS.
Create your free account or log in
for more features.