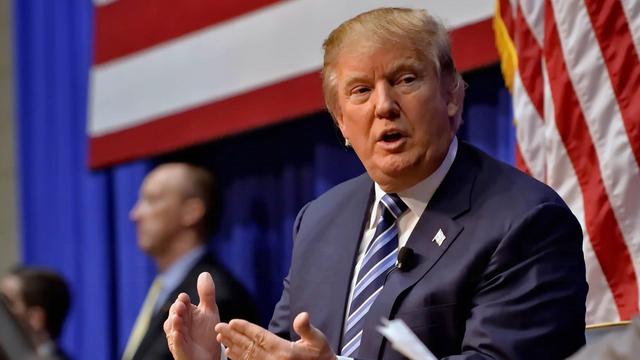 Donald Trump warns of "more World Trade Centers"
Republican presidential candidate Donald Trump on Monday evening tried to rally a crowd in Charleston, South Carolina behind his policy proposal of barring Muslims from the U.S., warning ominously that without such an extreme move, "you're gonna have more World Trade Centers. It's gonna get worse and worse, folks."
"Our country cannot be the victim of horrendous attacks by people that believe only in Jihad," he continued. "These are people who only believe in Jihad. They don't want our system. They have no respect for human life."
Democrats and Republicans alike immediately responded to Trump's proposal on Monday, calling it outrageous and divisive. Yet as Trump read aloud his statement calling for a "a total and complete shutdown of Muslims," the crowd in Charleston gave him a standing ovation.
"We have no choice. We have no choice!" Trump said. "It's obvious to anybody, the hatred is beyond comprehension of such a big portion. Where the hatred comes from and why, we'll have to determine... We can be politically correct and we can be stupid, but it's gonna get worse and worse."
Thanks for reading CBS NEWS.
Create your free account or log in
for more features.