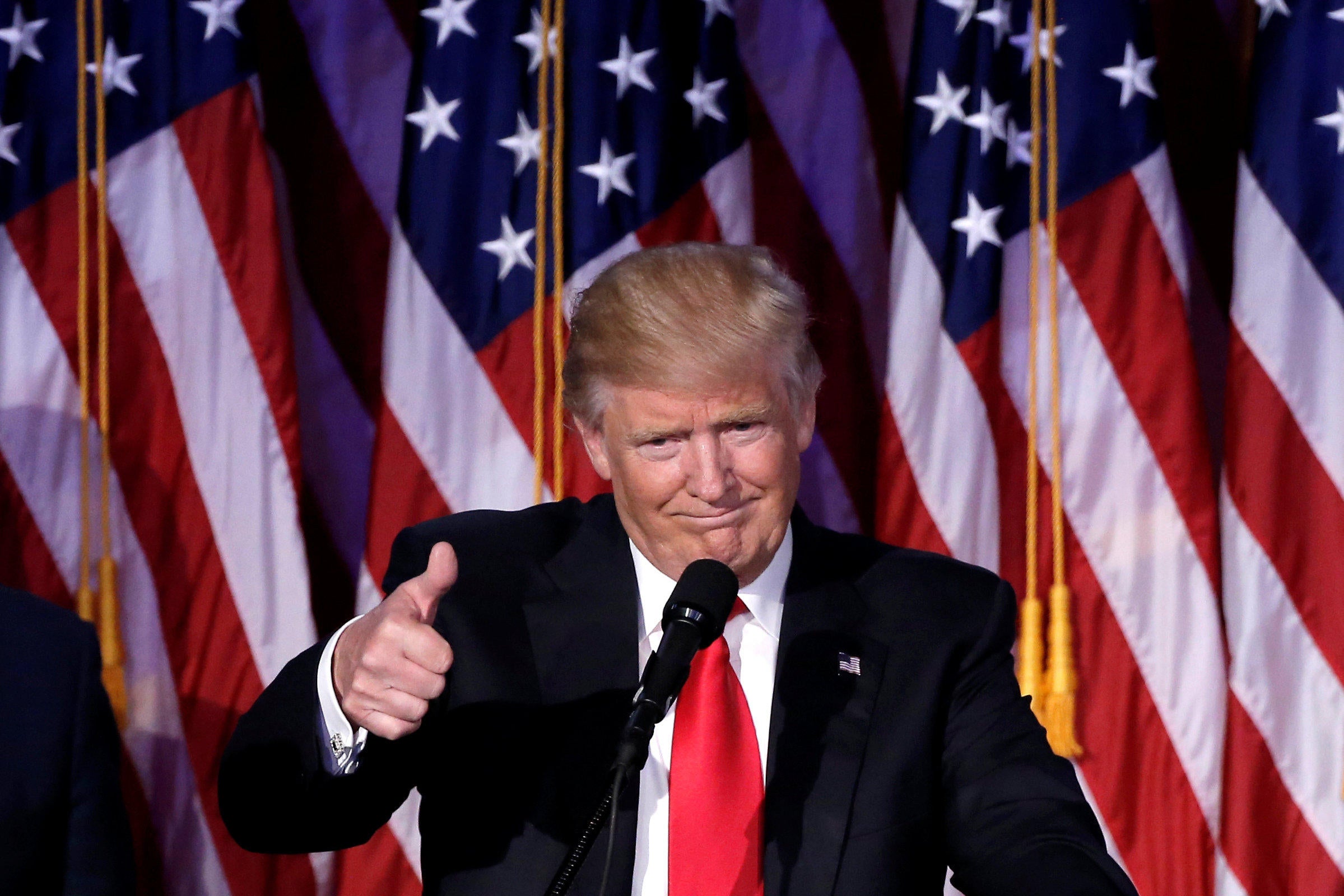 Trump team institutes lobbying ban
The Trump transition team announced Wednesday evening that people who join the administration will have to adhere to a lobbying ban: there will be no one hired who is a current registered lobbyist, and no lobbying will be allowed for five years after leaving government. It's an attempt, according to transition and RNC spokesman Sean Spicer, to ensure that those leaving government will not be able to immediately enrich themselves off their service.
President-elect Trump met Wednesday with several people who are either advising him on the transition or who are being considered for cabinet posts in his administration:
Rep. Tom Price, R-Okla.

Rep. Mike Pompeo, R-Kansas

Eva Moskowitz, the CEO of a charter school network

Gen. Mike Flynn (ret.)

Steve Feinberg, investment firm CEO and financial backer of Trump

In Washington, Vice President-elect Pence met with Vice President Biden, and had what the team said was an excellent meeting.
On Thursday, the transition team will begin to announce "landing" teams, those personnel who will be interacting with various agencies and departments. The landing team for national security -- that is, State, Justice and Defense Departments, and National Security Council -- will be announced Thursday, with others to follow.
Beginning next week, the transition will announce the economic, domestic and independent agency landing teams.
Trump will be meeting with former Secretary of State Henry Kissinger, South Carolina Gov. Nikki Haley, Rep. Jeb Hensarling, R-Texas, Florida Gov. Rick Scott, Gen. Jack Keane (ret.), Admiral Mike Rogers (ret.), and former Cincinnati Mayor Ken Blackwell .
Thanks for reading CBS NEWS.
Create your free account or log in
for more features.