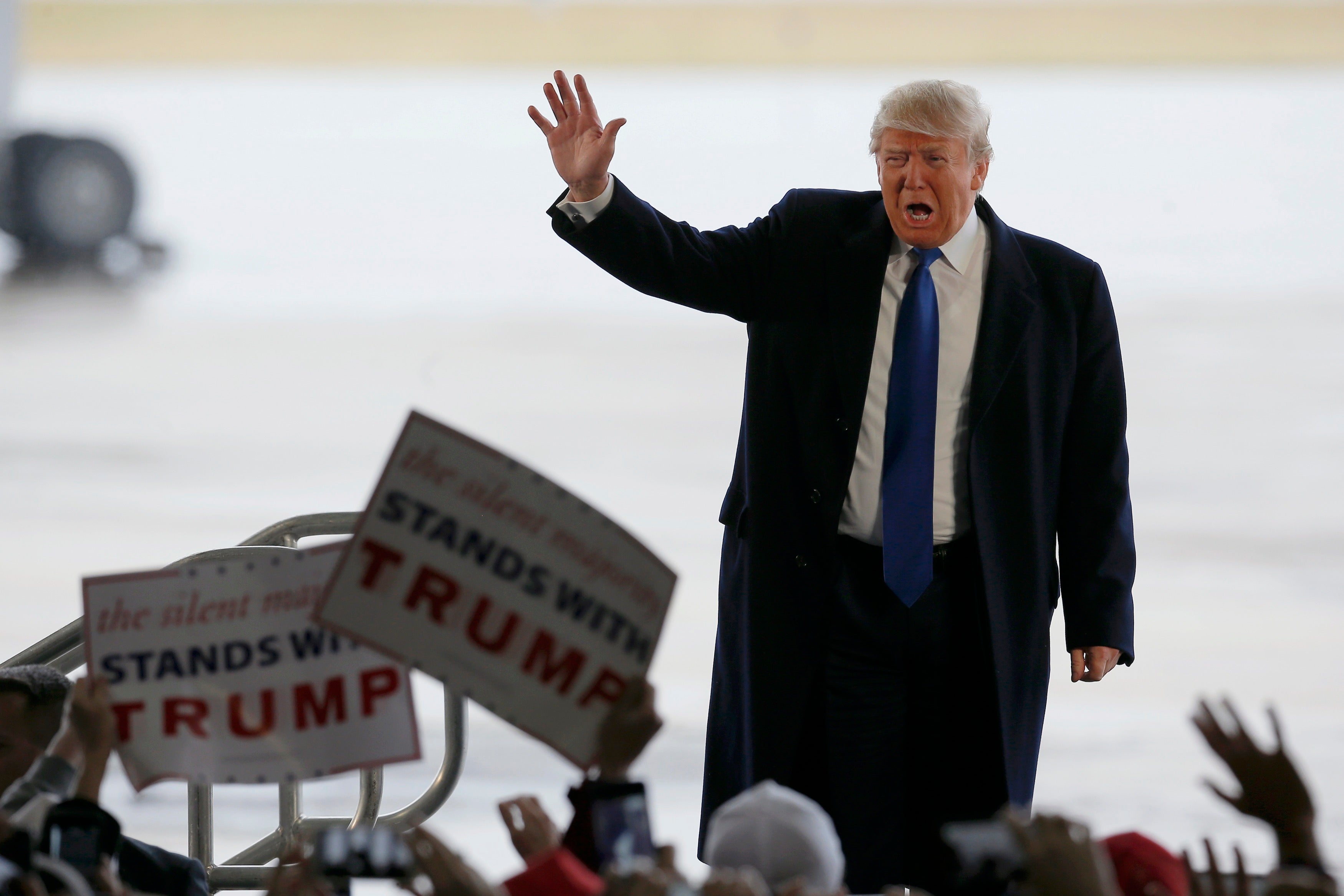 Trump threatens to set supporters on Sanders' rallies
After widespread protests continue to disrupt Donald Trump rallies nationwide, the GOP front-runner is threatening to fight back with a dose of the same medicine because he believes the Bernie Sanders campaign is behind them.
While the protests at Trump rallies have been organized in part by some of Bernie Sanders' supporters, the candidate himself said in an interview on CBS' "Face the Nation," he does not condone any violent actions.
However, the GOP front-runner isn't buying those claims. In a tweet early Sunday morning, Trump warned his Democratic rival to "be careful" because "my supporters will go to yours":
Sanders has repeatedly denied that he has ever encouraged his supporters to protest at Trump's campaign events.
"To suggest that our campaign is telling people to disrupt his campaign is a lie. We don't," Sanders said in a "Face the Nation" interview Sunday. "And we have millions of supporters and some of them will do what they do. But our campaign has never, not once, organized any effort to disrupt Mr. Trump's rallies or anybody else's rallies. That's not what we do."
Trump's threat to sic his own supporters on Sanders comes just days after tensions at his events reached a violent peak.
On Friday, several fights between supporters and anti-Trump activists broke out at a Chicago rally, leading to multiple arrests and even the detention of one CBS News reporter covering the protests.
Earlier in the week, police complaints were also filed against Trump's campaign manager, Corey Lewandowski, after a Breitbart reporter accused him of manhandling her after a press conference. And on Thursday, a rally attendee was arrested after he punched a peaceful protester in the face (Trump has pledged to look into paying the legal fees for the man).
Trump, for his part, has denied that he condones any violence at his rallies.
But in Sunday's "Face the Nation" interview, Trump attempted to justify the actions of the man who sucker-punched a protester.
"Well, I'm going to review it. I understand--and I don't condone violence and I don't condone what happened to him and what he did because he got carried away and it's very unfortunate," he said. "But this kid was walking out, and I understand he had a certain finger up in the air as he's walking out, and this man became very angry."
"Again, I don't condone violence, but the kid shouldn't have had the finger up in the air either, if that's what he did," Trump said, calling it a "terrible gesture."
Thanks for reading CBS NEWS.
Create your free account or log in
for more features.