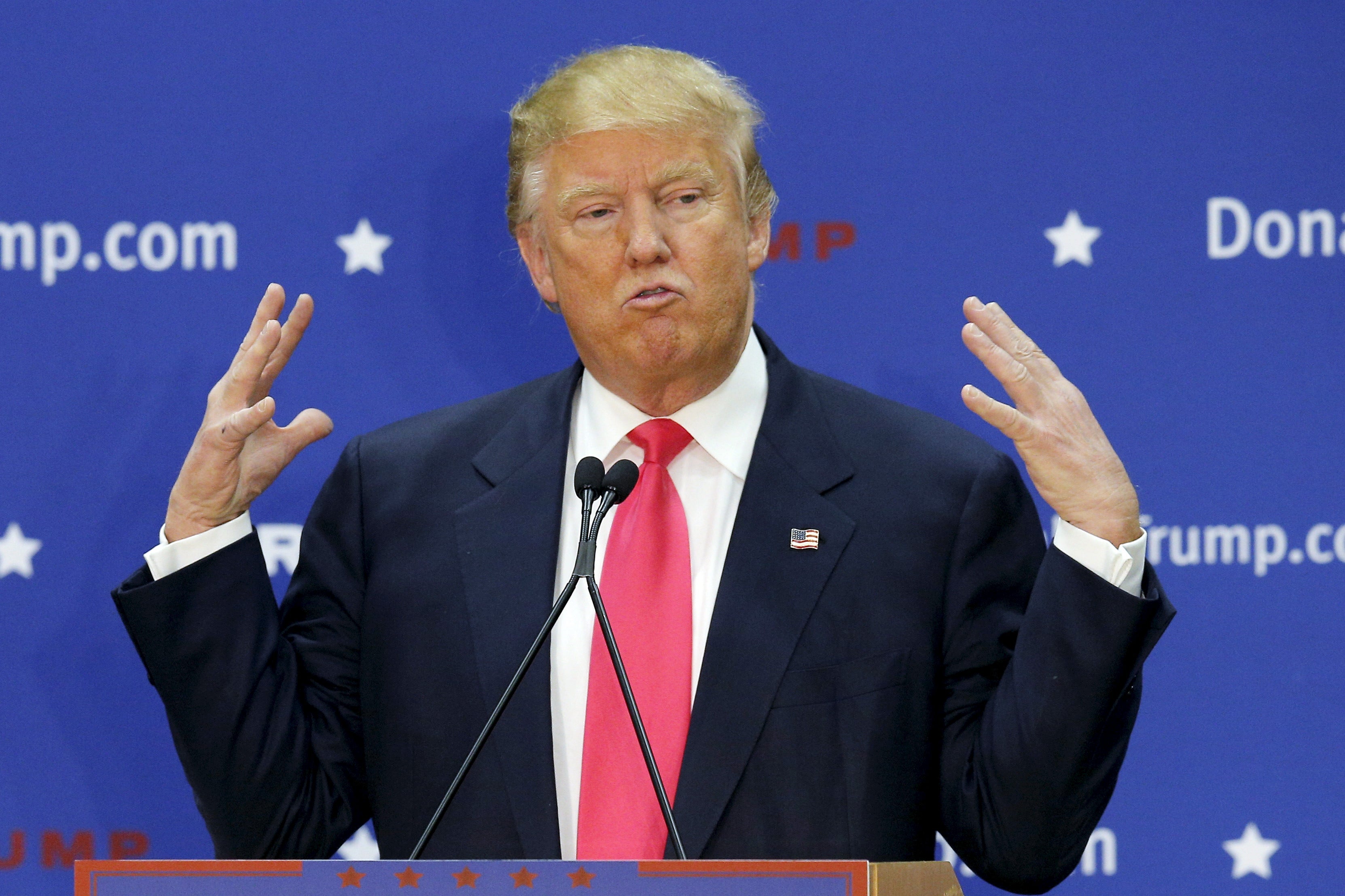 Donald Trump rolls out the expletives at Portsmouth rally
PORTSMOUTH, New Hampshire "And you can tell them to go f**k themselves," Donald Trump told a crowd at a Portsmouth Rally on Thursday night, uttering the expletive at the climax of the riff on his tax proposal. He was referring to companies that have relocated overseas for more favorable tax rates.
Trump often relies on expletives and crude language to spice up his stump speech, though Thursday evening's event was a little more profane than usual. While he refrained from using the vulgar Yiddish word that he directed at Secretary Clinton in December, Trump ran through more than his usual share of profanity at the Portsmouth rally.
"They're ripping the sh*t out of the sea," Trump said when explaining China's island building in the South China Sea, eliciting a gasp of approval and laughter from the rapt audience.
And he capped off a stream-of-consciousness rant on foreign policy this way. "These guys in Washington - they can't beat ISIS they can't beat anyone, Afghanistan is going to hell," he told the crowd.
Trump also sprinkled an obscenity into one of his current favorite one liners, criticizing what he called the hypocrisy of Obama's trips to Hawaii on an old Boeing 747 (a.k.a. Air Force One) while also advocating for a lighter carbon footprint. Trump said of Obama's golfing excursions, "I'd want to stay in the White House and work my ass off."
At the end of his event, Trump told the audience that he had done five campaign events in a single day for the voters of New Hampshire because, "you like that right?" This was a departure from his campaign schedule on most days, which consists of a single 7 p.m. rally.
Another less literal screw-you of sorts: Trump took the stage to strains of Adele's," Rolling in the Deep." Earlier this week, the award-winning British pop star banned Trump from playing her music at his campaign events.
Thanks for reading CBS NEWS.
Create your free account or log in
for more features.