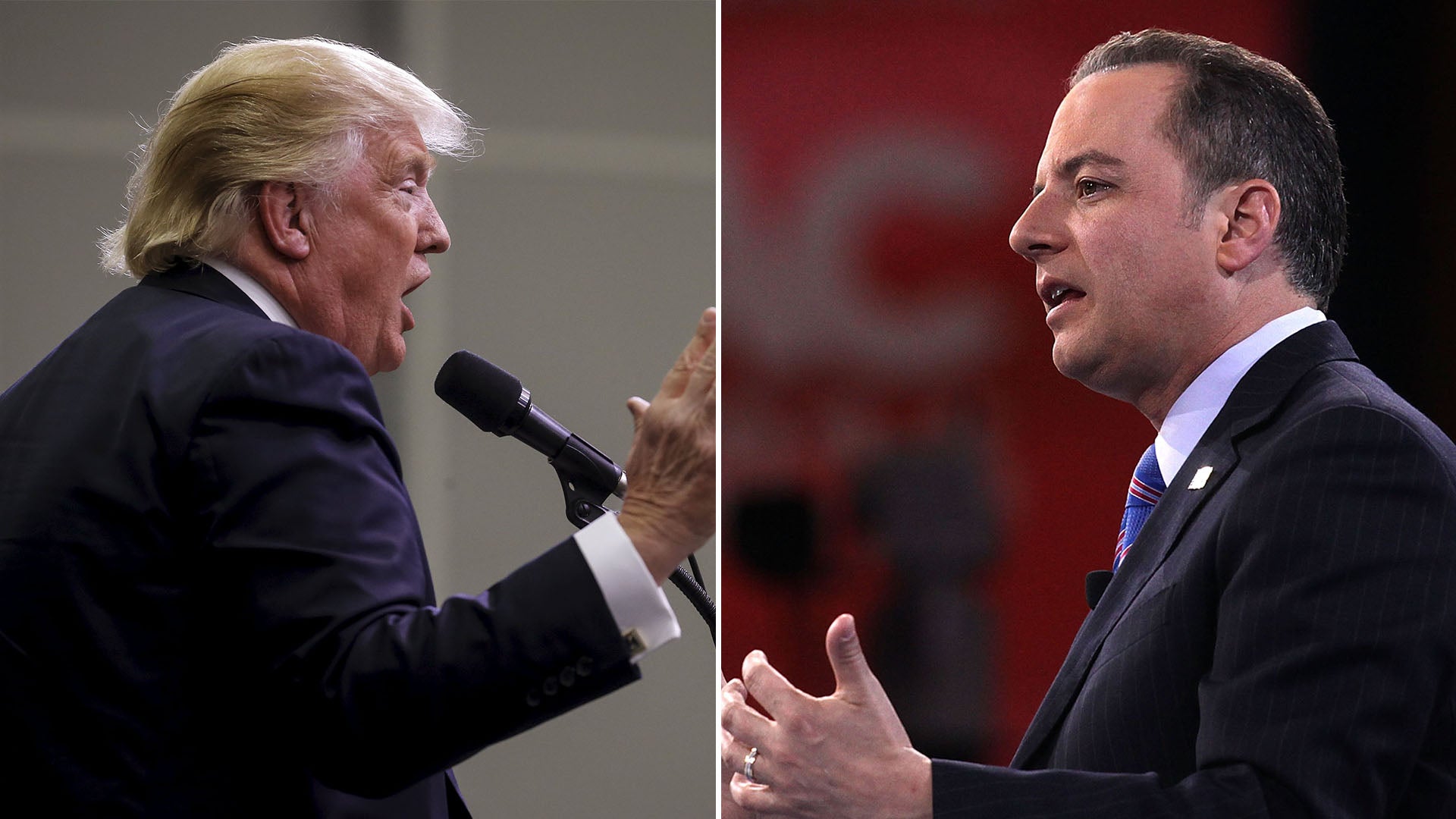 Donald Trump, RNC sign joint fundraising deal
Donald Trump is entering into joint fundraising agreements with the Republican National Committee in an effort to raise money for his presidential campaign, the national party and down-ballot races.
In statements Tuesday night, the RNC and the presumptive GOP nominee announced they would be establishing two joint fundraising ventures, one called the Trump Victory committee and another named the Make America Great Again committee. The former will be an effort spearheaded by the RNC, Trump's campaign, and 11 state Republican parties; the latter will raise funds between the RNC and Donald J. Trump for President.
Individuals will be able to contribute a maximum of $449,400 -- a cap that far exceeds the $2,700 donation maximum for presidential campaigns. (In comparison, Hillary Clinton's joint fundraising committee with the Democratic National Committee and various state parties can raise more than $350,000 from an individual. The Hillary Victory Fund, established in August, has already raised more than $60 million through the end of March.)
Trump, who has derided large-money donations throughout the primary season and has often bragged about his ability to self-fund, said Tuesday that the campaign was "pleased" to partner up with the RNC to raise funds for the general election, which is expected to cost over $1 billion.
"By working together with the RNC to raise support for Republicans everywhere, we are going to defeat Hillary Clinton, keep Republican majorities in Congress and in the states, and Make America Great Again," Trump said in a statement.
Party chair Reince Priebus echoed similar sentiments.
"The RNC is excited to team up with the Trump campaign to expand the robust ground, data, and digital operation we have in place to elect Republicans up and down the ballot," Priebus said in a statement. "Donald Trump knows the importance of keeping our Republican majorities at the local, state, and national level, and these joint fundraising agreements are another vital step in making that happen."
RNC finance chair Lew Eisenberg and Trump campaign finance chair Steve Mnuchin will head up the fundraising ventures. The 11 state parties that are part of the Trump Victory fund are Arkansas, Connecticut, Louisiana, Mississippi, New Jersey, New York, South Carolina, Tennessee, Virginia, West Virginia, and Wyoming.
Trump previewed the joint fundraising moves in an interview with MSNBC earlier this month, telling the news network, "I really won't be asking for money for myself."
"I'll be asking money for the party," he told MSNBC. "And really, it's something that we're going to start on right away."
The announcement comes just days after Trump met with GOP leaders in Washington last week in a closed-door session to discuss unification efforts within the party.
After the meeting, House Speaker Paul Ryan, who still declined to endorse the GOP front-runner, declared it a successful and "very positive step" in the direction of unification.
Priebus tweeted a similar message at the time:
Thanks for reading CBS NEWS.
Create your free account or log in
for more features.