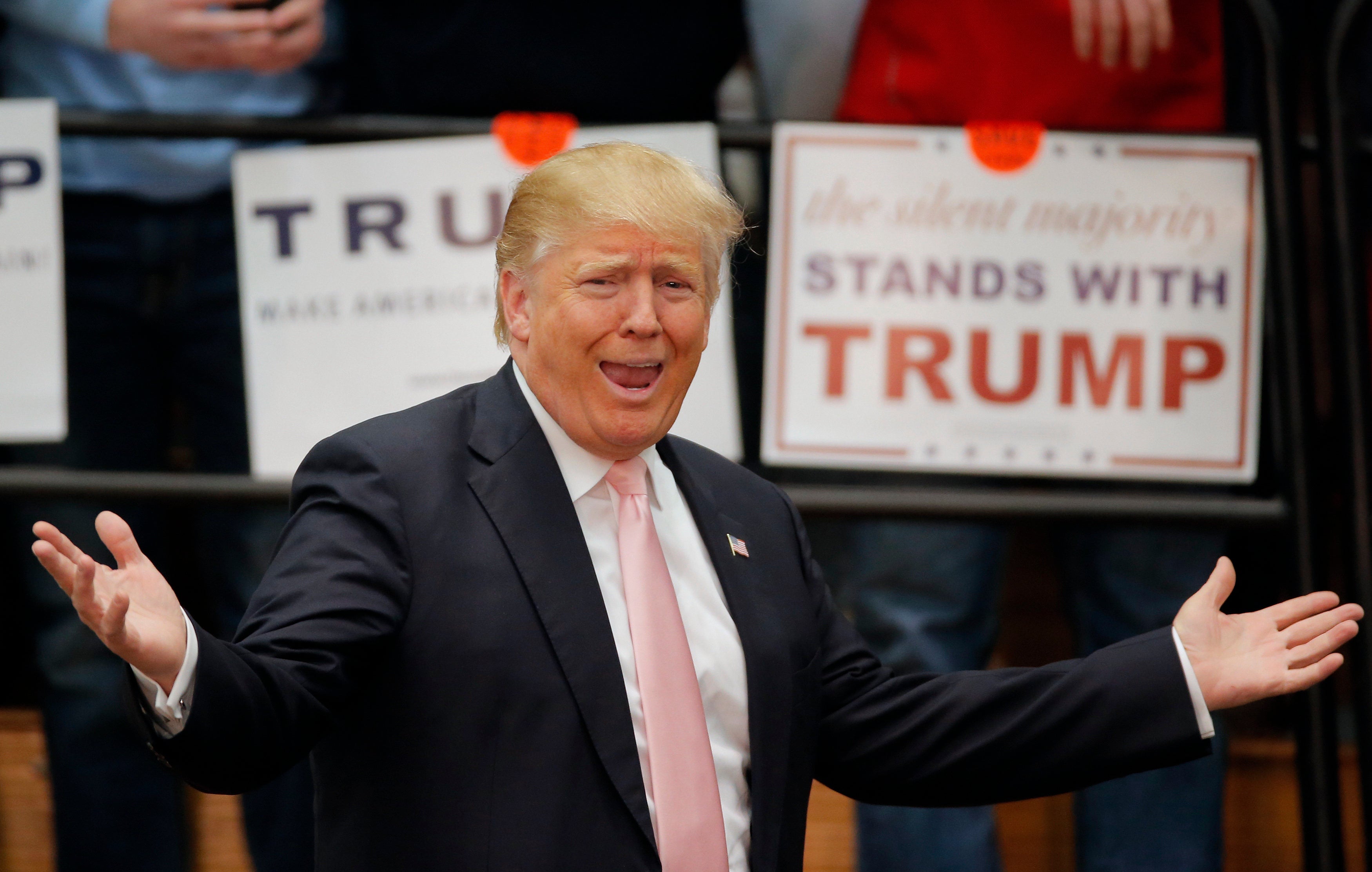 How Trump turned controversy into a winning strategy
Donald Trump is favored to win nearly every Super Tuesday state. Since the billionaire real estate mogul launched his long-shot campaign eight and a half months ago, his campaign has been brazen and anything but conventional. But outrageous comments have surprisingly worked in his favor, reports CBS News correspondent Jan Crawford.
When Trump descended on the presidential race last June, the billionaire's bid for the White House quickly became a late-night punchline.
"Donald Trump announced today he is running for president of the United States, which, by the way, traditionally means six more weeks of comedy," Conan O'Brien said.
"It's fine, he's not gonna win anything, it's fine," Seth Myers said.
But within weeks, Trump soared to the top of the Republican polls and no candidate - or controversy - has been able to topple him.
He's taken aim at Mexican immigrants, Sen. John McCain and even battled with journalist Megyn Kelly, and each time, talking heads swore his run was over.
"If the question is 'How can you become president?' you can't be saying things like that," Bloomberg Politics managing editor John Heilemann said on "CBS This Morning" in June.
"I saw the destruction of a presidential campaign," Republican strategist Frank Luntz said on the show in August.
But each time, they were wrong.
Even in December, when Trump proposed the "total and complete shutdown of Muslims entering the United States," the White House didn't hold back.
"The fact is, what Donald said yesterday disqualifies him from serving as president," said White House Press Secretary Josh Earnest.
But the voters rallied.
"Nothing undoes this guy -- he is the closest thing to a candidate who says what he means and means what he says," said Luntz, who is among those surprised to see Trump make it this far. "Republicans were looking for the antithesis of Barack Obama and they found it in Donald Trump. Trump is agitated, irritable, rough, but he is everything that the Republican primary electorate is looking for."
From his claims that he saw people celebrating in New Jersey on 9/11 to his more recent comment that he "could stand in the middle of Fifth Avenue and shoot somebody" without losing any voters, the list goes on.
Trump was also the only Republican candidate not to rule out a third-party run at the first debate. He even waged a holy war against Pope Francis and remained unscathed.
Thanks for reading CBS NEWS.
Create your free account or log in
for more features.