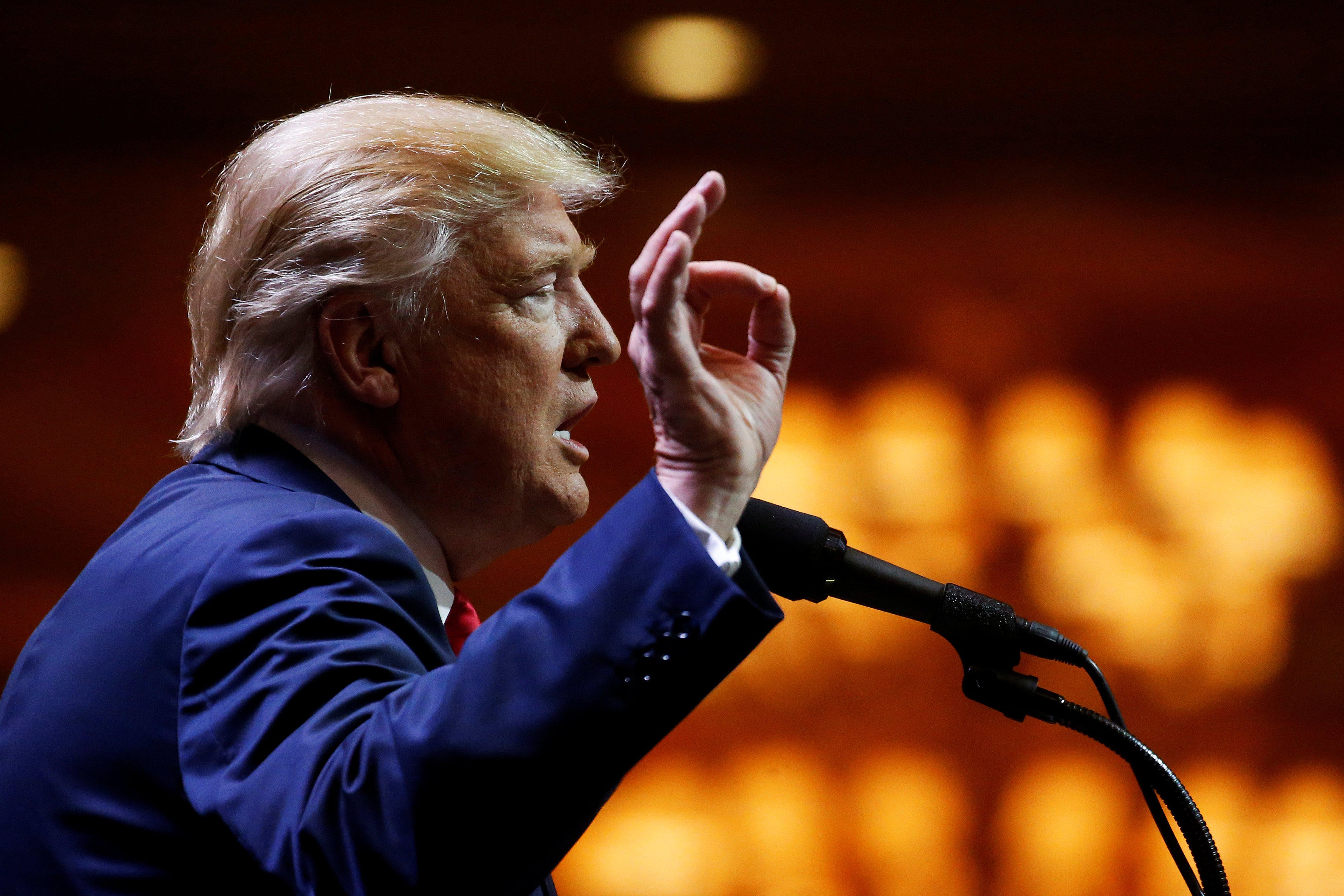 Donald Trump's campaign rejects endorsement of Ku Klux Klan
There are not many newspapers that have published positive views on Donald Trump, but the GOP nominee rejected the praise of this one outright. The Crusader, the official newspaper of the Ku Klux Klan, leapt to defend Trump in its quarterly issue with a front-page banner headline, "Make America Great Again.
Pastor Thomas Robb, the Klan's national director, wrote,"Can America really be great again? This is what we will soon find out."
In an interview with the Washington Post, Robb embraced Trump's campaign, but he denied that his opinion piece amounted to a formal endorsement "Overall, we do like his nationalist views and his words about shutting down the border to illegal aliens. It's not an endorsement because, like anybody, there's things you disagree with," Robb said. "But he kind of reflects what's happening throughout the world. There seems to be a surge of nationalism worldwide as nationals reclaim their borders."
The paper quotes Trump's slogan and features a large photo of Trump wearing the hat, but it does read more like an essay on the nationalist strain of the GOP nominee's campaign slogan than a traditional endorsement.
"While Trump wants to make America great again, we have to ask ourselves, 'What made America great in the first place?'" the article continues. "The short answer to that is simple. America was great not because of what our forefathers did — but because of who our forefathers were. America was founded as a White Christian Republic. And as a White Christian Republic it became great."
The Trump campaign was quick to denounce the publication, issuing this statement Tuesday night: "Mr. Trump and the campaign denounces hate in any form. This publication is repulsive and their views do not represent the tens of millions of Americans who are uniting behind our campaign."
White nationalist and former Klansman David Duke announced his support for Trump in February, and initially, Trump was slow to reject it when asked about it by CNN, saying he "didn't know anything about him."
Thanks for reading CBS NEWS.
Create your free account or log in
for more features.