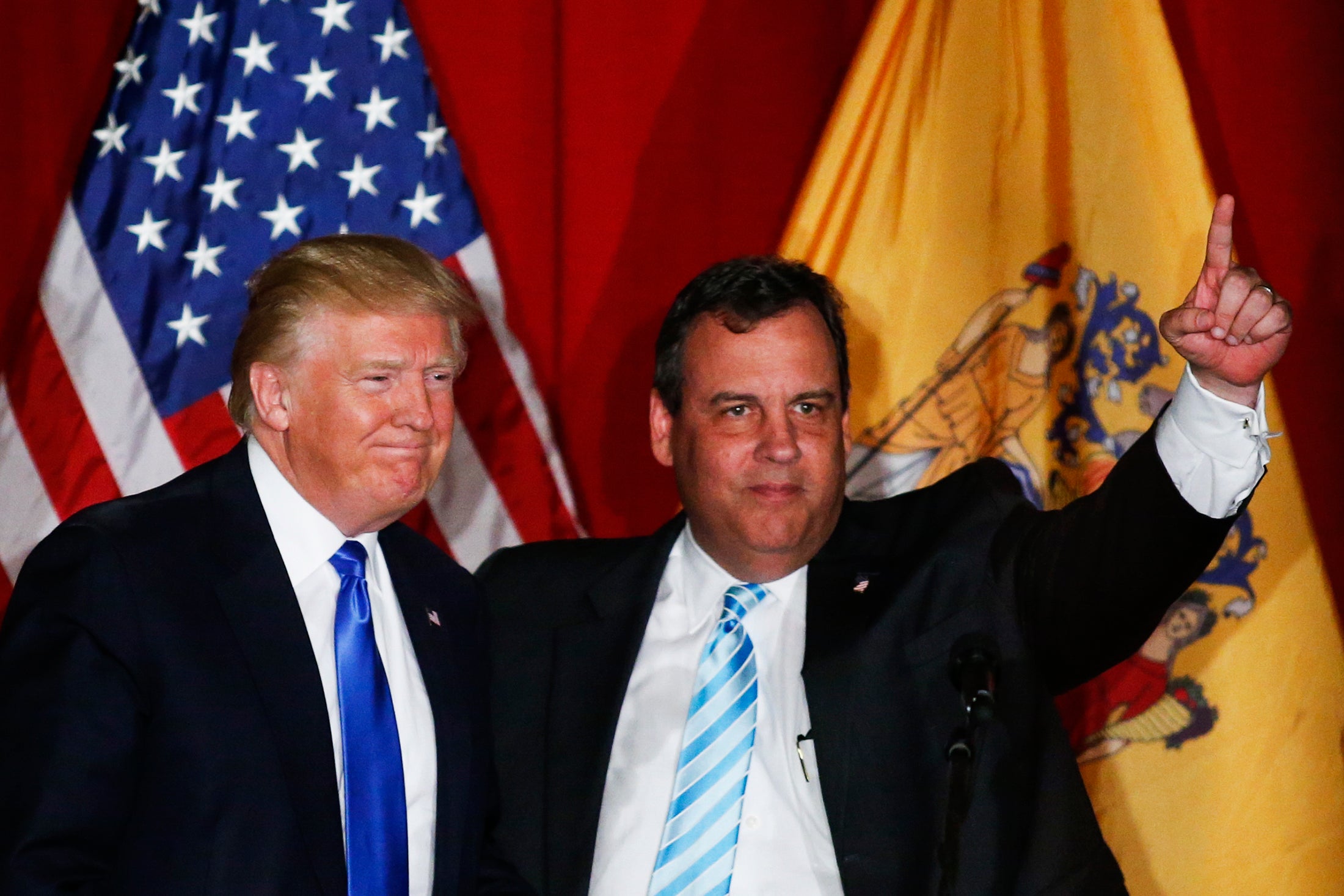 Donald Trump offered Chris Christie vice president role before Mike Pence, sources say
Donald Trump offered New Jersey Governor Chris Christie the job of vice president, sources confirm to CBS News. Days before the Republican National Convention, however, Trump reneged on the deal after others in his inner circle convinced him otherwise.
First reported by the New York Post, an indecisive Trump had initially decided on Christie after the New Jersey governor made his final case to Trump on July 12.
Christie, the first former presidential candidate to get behind Trump after a poor showing in the New Hampshire primary, had assumed a high profile role on the campaign prior to the Convention – reaching out to donors and potential high profile supporters.
Paul Manafort, Trump's campaign manager at the time, allegedly had another idea in mind.
Manafort had arranged for Trump to meet with his first choice for the job on July 13: Indiana Governor Mike Pence. Afterwards, the plans was for Trump and Pence to then fly back to New York together and a formal announcement would be made, a campaign source said of Manafort's thinking.
What had previously been reported as a "lucky break" by the New York Times was actually a swift political maneuver devised by the now fired campaign manager. Set on changing Trump's mind, he concocted a story that Trump's plane had mechanical problems, forcing the soon-to-be Republican nominee to stay the night in Indianapolis for breakfast with the Pence family on Wednesday morning.
Swayed by Pence's aggressive pitch, Trump agreed to ditch Christie and make Pence his VP the following day, according to a source.
However, another source with direct knowledge of the situation contends that it was Jared Kushner, Trump's son-in-law and a key adviser, who made the final moves to seal Pence's fate and oust Christie.
"It all goes back to his dad being prosecuted by Christie," the source told CBS News.
As U.S. Attorney, Christie sent Kushner's father to prison in 2009. Charles Kushner spent 14 months in prison for witness tampering, illegal campaign donations and tax evasion.
Kushner arranged for a plane to bring Pence to New York on the Thursday in question.
"Pence showing up caught Trump off guard and pretty much boxed in the decision," the source adds.
Christie, who is now serving as chairman of Trump's transition team, has taken a lower profile role in Trump's campaign in the final stretch.
Back at home, the New Jersey governor is still entangled in the Bridgegate trial. Five witnesses have come forward refuting Christie's claims that he did not have knowledge of his staff's involvement in for Lee's lane closures.
In the aftermath of the release of Trump's lewd Access Hollywood tape, Christie told WFAN radio that he condemned that "kind of talk and conversation, even in private" to Trump.
He took it even further and added that he was not thrilled by Trump's apology for the tape.
"But I think that he should have been much more direct and much more focused on saying, just saying 'I'm sorry' and only 'I'm sorry,' and that's what I would have done,'" Christie said.
Thanks for reading CBS NEWS.
Create your free account or log in
for more features.