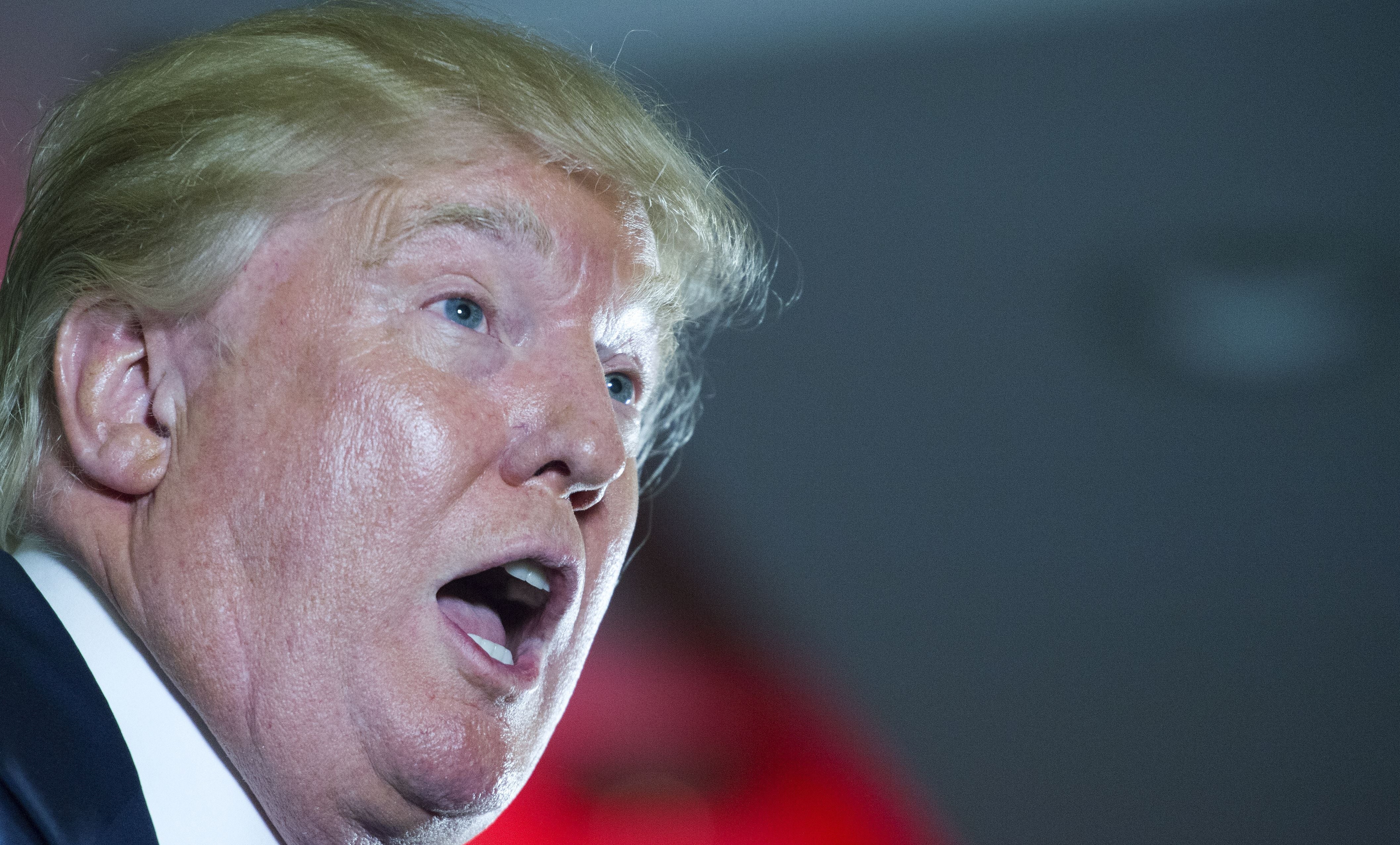 Donald Trump: "I pay as little as possible" in taxes
Presidential candidate Donald Trump said Sunday that he pays as little in taxes as possible just like every other taxpayer in America.
"I fight like hell to pay as little as possible for two reasons. Number one, I'm a businessman. And that's the way you're supposed to do it," Trump said in an interview with CBS' "Face the Nation." "The other reason is that I hate the way our government spends our taxes. I hate the way they waste our money. Trillions and trillions of dollars of waste and abuse. And I hate it."
Trump has not yet released his tax returns, but said he has "no major problem" with doing it. And he said he may tie a release of his tax returns to a release of Democratic candidate Hillary Clinton's emails from her time as secretary of state.
The State Department is in the process of reviewing and releasing more than 55,000 pages of emails Clinton sent and received while in the Obama administration. Clinton has come under fire for using a private email server to conduct business rather than her official government account, and fresh questions emerged last month about whether Clinton used her personal email account to send classified information.
Trump predicted the questions over Clinton's email practices will "be a devastating blow for Hillary," and said she would be "in big trouble" if there is "an honorable prosecution" (something he said is unlikely because the prosecutors "are all Democrats"). He compared Clinton's troubles as a far worse version of the scandal that engulfed former CIA Director David Petraeus, who pled guilty earlier this year to giving classified information to his mistress and biographer.
The email scandal is so bad, Trump said, that Vice President Joe Biden "would have a good chance at beating her now" if he runs for president. Biden is still considering whether to challenge Clinton for the Democratic nomination and would need to decide by September in order to build an effective campaign operation.
Trump said Biden "has been very loyal to the president," which he called an "important trait." But he also predicted that the vice president would not be very effective as a campaigner because "there's a lot of anger with respect to President Obama and that would include Joe Biden because nothing's been done."
"I think it's not going to be easy for him," Trump said.
As he pondered his new status as a politician, Trump said he would have the patience and the leadership to be president. He criticized President Obama's use of executive orders, saying, "that's not what the country was based on."
"You really need leadership. You have to get people into a room and get something that is good for everybody whether its compromise or whatever but you have to get them into a room and you have to lead and that hasn't happened under President Obama," he said.
With the first Republican debate approaching this Thursday, Trump said he has been preparing "by seeing what's going on."
"I don't have pollsters telling me every move, that I can't say this I can't say that. I don't wanna have pollsters," Trump said. "I see these pollsters and how much they're paid by the other camps and the other camps are frozen. If they don't have their pollsters, they can't even respond,."
"I always say if the pollsters were so good why aren't they running?" he said.
Thanks for reading CBS NEWS.
Create your free account or log in
for more features.