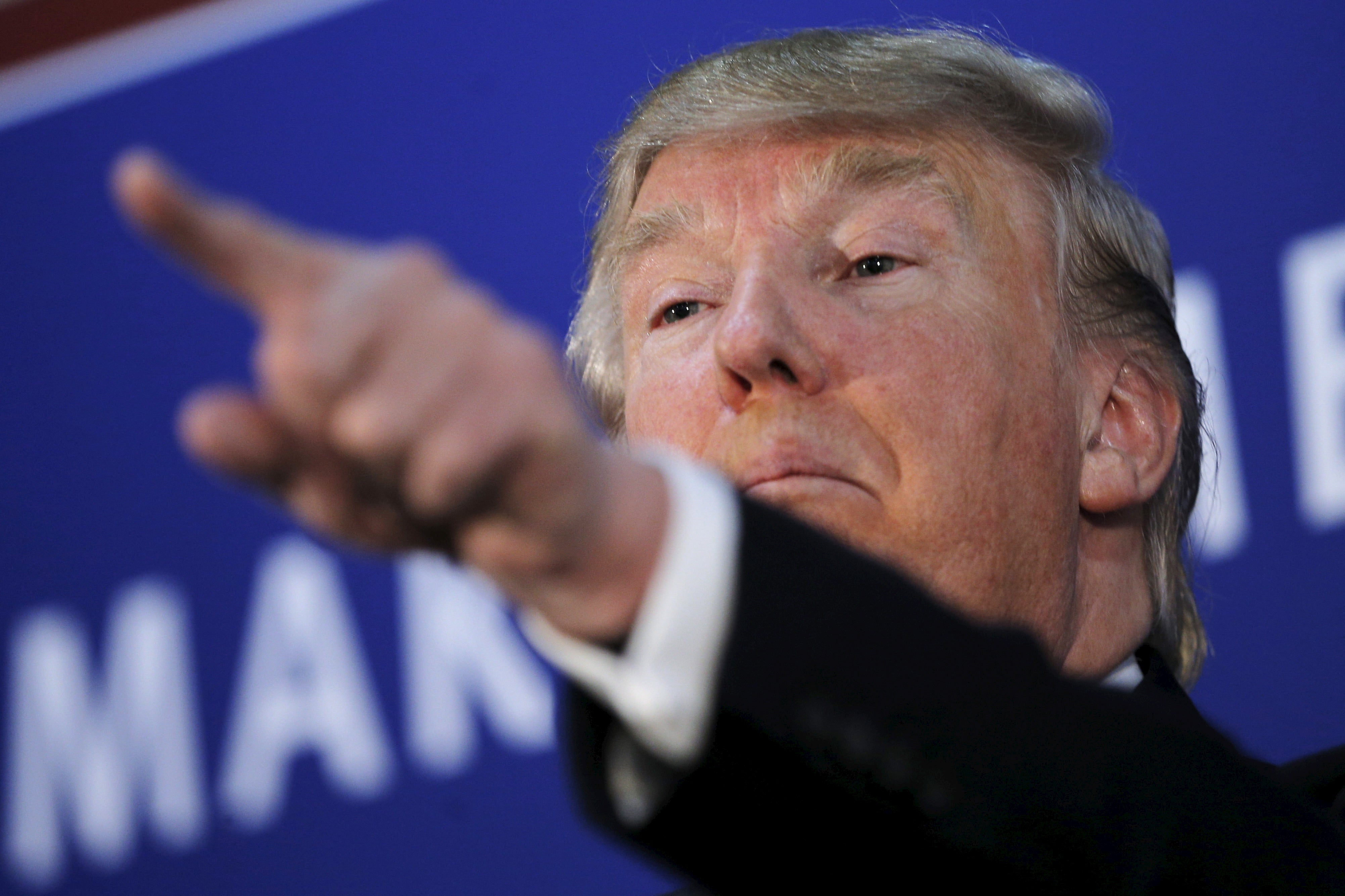 Trump defends idea of shutting down mosques, slams Carson on foreign policy
WORCESTER, Massachusetts -- Donald Trump defended his suggestion to consider shutting down certain mosques as a counterterrorism measure as "common sense" at a pre-rally press conference here, saying it was a response to "the unbelievable hatred coming from certain spaces."
"I'm not the only one talking about it," Trump said. "There's tremendous hatred coming out and you know what, radical Islamic terrorism is a fact."
When asked whether he'd be willing to put the same measures in place for synagogues or churches, Trump responded, "I don't see anything happening there. I don't see anything happening."
Trump struck a conspiracy theorist's tone on Wednesday when he said at the press conference that he didn't think the United States was actually carrying out airstrikes against terrorist group, ISIS.
"Well we're not," Trump said. "Other people are. We're not bombing. We're not doing much. We have a president that thinks that ISIS has been contained. We have a president that doesn't know what's happening. So when you say we're bombing, we're not bombing. "
The Worcester rally was Trump's second trip to Massachusetts since announcing his campaign. The state is very liberal, but still, Trump drew a crowd of thousands.
The speech was not without detractors. One group was escorted out after unveiling a banner that said, "Migrants' Lives Matter." Another protester was carried out after yelling repeatedly, "Trump is a racist!"
Trump went after his closest opponent, Ben Carson, repeatedly, referring to a recent New York Times article that quotes a Carson adviser asserting that the former neurosurgeon was having trouble picking up foreign policy.
"He's unable to comprehend foreign policy," Trump said, his voice rising. "We can't do this! I think he's a nice guy probably, who knows? I don't care."
He also returned to attacking Carson on his childhood anger, calling it a "pathological disease," as he has in recent weeks.
Once again, Trump reiterated to reporters that he would deport Syrian refugees that are currently in the country - and certainly wouldn't accept any new ones. His solution to the migrant crisis is to build safe zones - which would be funded mostly by other countries, including the Gulf States.
"Tremendous money they have, and frankly, they should fund it," Trump said.
The extent of the United States contribution would be "a little bit," according to Trump.
"If we take in thousands and thousands, if we have five that come in that are ISIS, look at the damage they did, a small number in Paris. Look at the damage they've done," Trump said. "If I win, if I become president, they're going back."
When Trump talked about the Syrian migrants at the rally, one man held up a large sign that said "Feed Our Kids, Not 10,000 Refugees."
Trump's crowd was largely receptive to his plan for Syrians trying to flee the fighting in their home country. But some in the audience objected to the idea of closing mosques.
Sam Kopp, 17 years of age, who will be voting in his first presidential election, agreed with Trump's message on Syrian migrants. He said that he "grew up conservative" in Newton, Massachusetts and listed his top three candidates as Trump, former Arkansas governor Mike Huckabee and Texas Sen. Ted Cruz as his top three.
"It's too risky," Kopp said. "The Muslims have been attacking countries all over the world for centuries. It's time we put a stop to it. We do not let them come in our country. We need to go to their country and end it now."
"We need to put boots on the ground, planes in the air and bomb them back to the Stone aAge," Kopp added.
Still, closing mosques was a bridge too far for Kopp, even as he proposed bombing Muslims back to the Stone Age.
"I don't think that's allowed under the First Amendment," Kopp said. "That I would have to say no to. Unless it was proven as a breeding ground in the court of law."
Gloria Ellsworth, a 60-year-old owner of a Christmas tree farm from Northborough, Massachusetts, theorized that Trump wasn't talking specifically about closing down mosques, even though Trump had used those very words.
"I don't think it's specific to a mosque," Ellsworth said. "I think it's specific to finding the people, finding where they're hiding out, whether it's a mosque or a home or an apartment. I think it's not specific to a mosque. They need to find these people, I don't care where they are."
Ellsworth said she was "leaning Trump" but was still undecided. Her sister, sitting one row away, said she was one hundred percent all in for the real estate mogul.
Thanks for reading CBS NEWS.
Create your free account or log in
for more features.