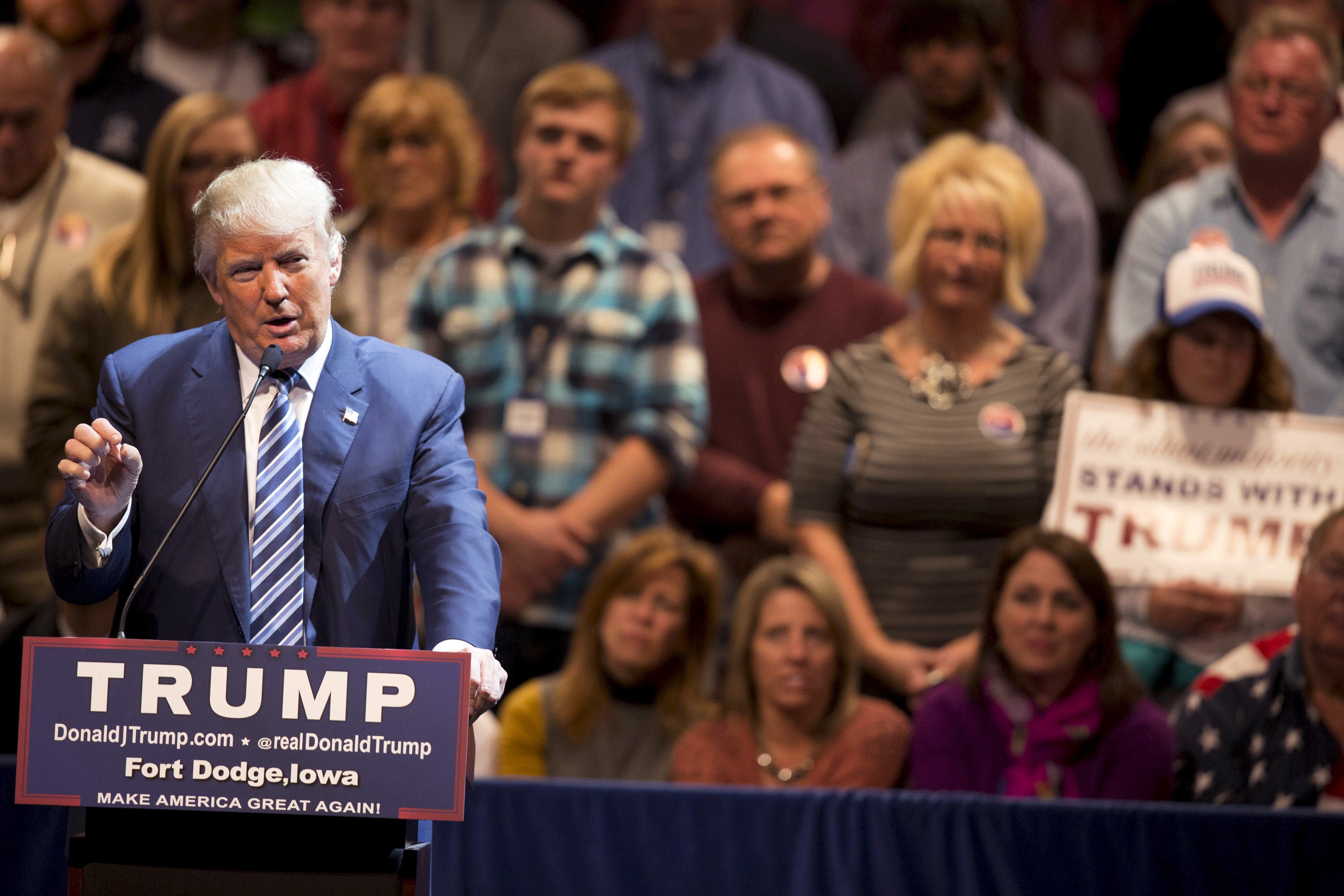 Trump: U.S. should "strongly consider" shutting down mosques
Donald Trump on Monday said the U.S. should "strongly consider" shutting down mosques in the wake of the Paris terrorist attacks.
On MSNBC's "Morning Joe," the GOP presidential candidate was asked whether there's something he would do as president that isn't being done now to protect U.S. citizens.
"Well, you're going to have to watch and study the mosques because a lot of talk is going on at the mosques," Trump said. "A while ago, we had great surveillance going on in and around mosques in New York City and I understand our mayor totally cut that out. He totally cut it out."
Following the attacks on Friday in Paris that left at least 129 people dead and more than 350 injured, French officials have said they're going to shut down mosques that have radical leadership.
Trump was asked if he would consider doing the same thing as president.
"Well, I would hate it do it, but it's something that you're going to have to strongly consider because some of the ideas and some of the hatred, the absolute hatred, is coming from these areas and you know, in New York City as an example," he said. "We had a group of people from what I understand, that really knew what they were doing, that were really studying the situation, and they're not doing that anymore."
Trump said that under the leadership of New York City Mayor Bill de Blasio, mosques are no longer being surveilled.
"I think that's a mistake," Trump said. In April 2014, the New York City Police Department ended a post-9/11 surveillance program that sent plainclothes detectives into Muslim neighborhoods to gather information from mosques, restaurants and shops, according to the New York Times.
On Monday morning, President Obama spoke at a press conference about the Paris terrorist attacks from the G20 summit in Turkey. He said that while he had a lot of disagreements with former President George W. Bush, he said he was "very proud after 9/11 when [Bush] was adamant and clear that this was not a war on Islam."
Trump, meanwhile, reiterated that as president, he would bomb the Islamic State in Iraq and Syria and target the group's oil. He was also asked whether he would be willing to send 10,000 U.S. troops to fight ISIS.
"Yes, I would, but Joe, I'd engage other countries," he said.
He was also asked, however, whether he would be prepared to tell Americans that the U.S. would deploy "large numbers of regular American forces."
"No, I'm not," he said. "I would put some there, but I'm not."
CIA Director John Brennan on Monday warned that ISIS could have more attacks "in the pipeline."
Thanks for reading CBS NEWS.
Create your free account or log in
for more features.