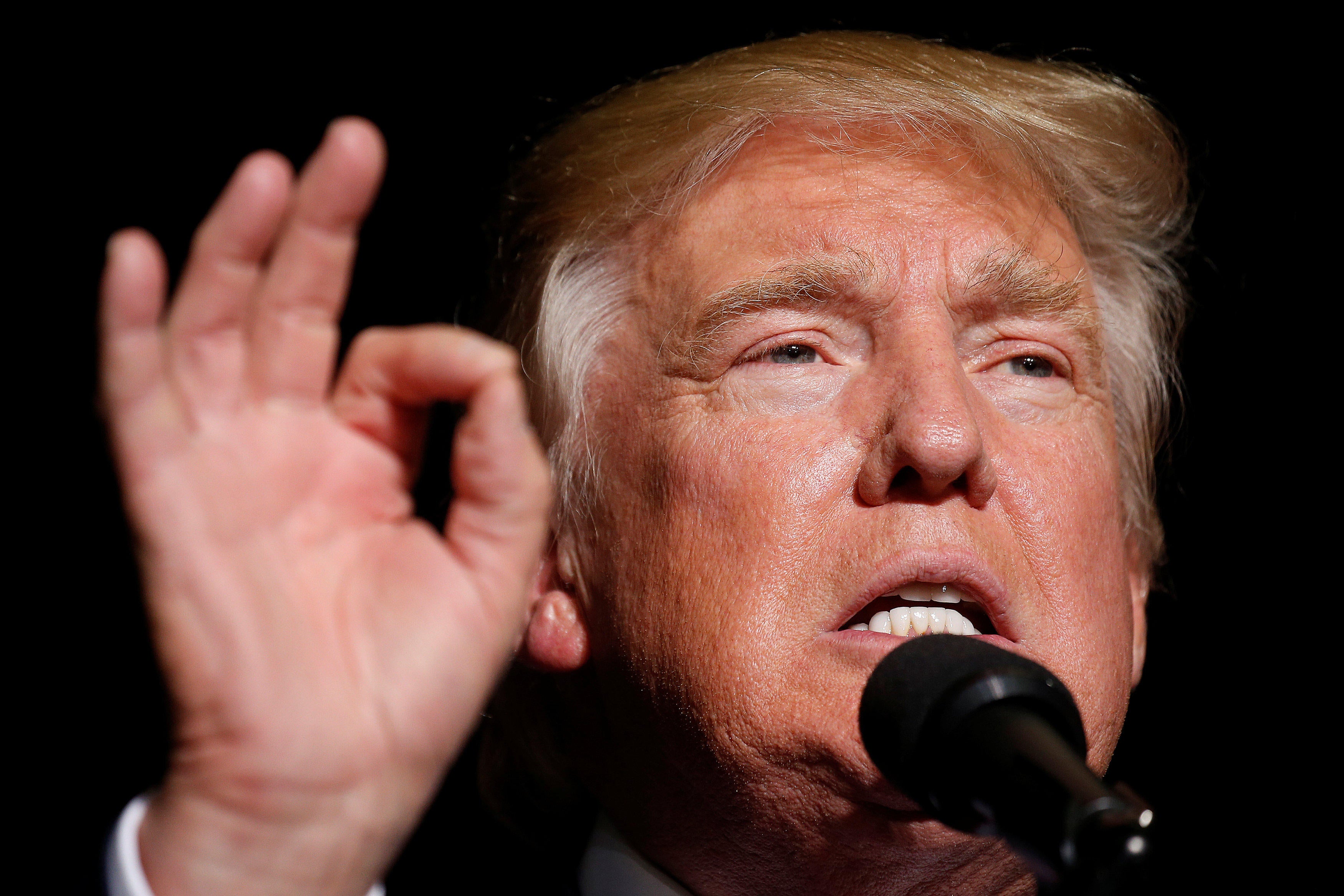 Trump campaign talks about its "voter suppression" efforts
Donald Trump's campaign has organized a strategy to try to depress voter turnout for Hillary Clinton, according to a Bloomberg Businessweek story published Thursday.
"We have three major voter suppression operations under way," a senior campaign official said, according to the report, which provides an inside look into the Trump campaign's operation, including quotes from a rare interview with CEO Steve Bannon.
The voter suppression effort is meant to target three groups: young women, black voters and white liberals such as those who backed Sen. Bernie Sanders during the Democratic primary, the report said.
There are voter suppression tactics that are illegal -- those that involve voter intimidation. But what the Trump operation described is more along the lines of discouraging voters from turning out with messaging through media buys and events.
Trump's decision to bring women who've accused former President Bill Clinton of sexual assault into the spotlight, for example, was the campaign's effort to dissuade young women from supporting Hillary Clinton, the report said.
During one of the presidential debates, Trump brought up Clinton's previous support for the Trans-Pacific Partnership, which the campaign said was meant to turn off former Sanders supporters, the report said. She came out against the trade deal last year.
The campaign has also tried to target black voters by highlighting Clinton's remark from 1996 -- that she's expressed regret for saying-- that some black men are "super predators." The report said that the Trump campaign has been placing spots on some radio stations with large black audiences that bring up that comment.
In an interview on MSNBC's "Morning Joe" on Friday, Trump's running mate Gov. Mike Pence rejected the report and the idea that their campaign is trying to suppress voters.
"I haven't read the article and that's offensive to me, that kind of language and it's not our operation. Donald Trump and I want every American who has the opportunity to vote in this election, and that's our message," Pence said.
Pushed further to comment on the report, Pence said, "... I've never heard anybody in this campaign talk that way" and "It's not the approach we're taking. We're reaching out to every American."
The report came out just after the Democratic National Committee filed a lawsuit in New Jersey federal court this week accusing the Republican National Committee of violating a long-standing decree that restricts Republicans' ability to question voters at the polls and prevent those people from casting ballots.
These developments come amid Trump's repeated claims that the election is "rigged" and that widespread voter fraud exists despite studies that have found little evidence to back that up. Trump has also been encouraging his supporters to serve as poll-watchers on Election Day.
Thanks for reading CBS NEWS.
Create your free account or log in
for more features.