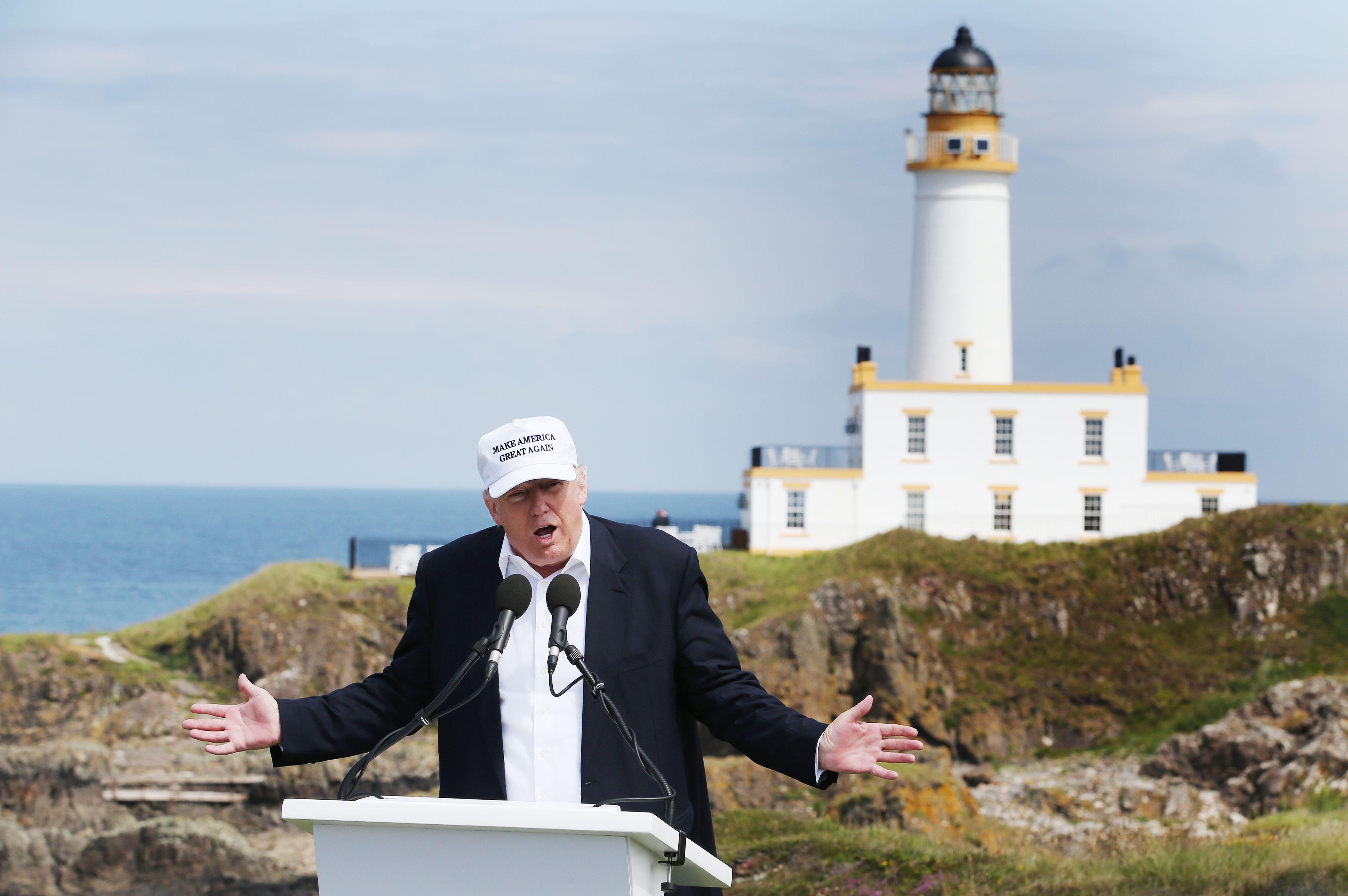 Is Donald Trump making money off his presidential bid?
In 2000 Donald Trump told Fortune magazine, "It's very possible that I could be the first presidential candidate to run and make money on it."
During this primary season, Donald Trump made a point of not taking outside donations, but now he is. Some of Trump's campaign money is making its way back to the candidate himself, because unlike any other candidate in modern history, Trump is using his businesses for his campaign.
Legally, Trump has to pay no more than fair market value, so we crunched the numbers to see how much he's essentially paying himself, reports CBS News correspondent Julianna Goldman.
Donald Trump has contributed more than $52 million to his presidential campaign.
"I didn't need to do this folks. I'm spending a lot of money," Trump said during a rally in Ohio.
But the Republican nominee has offset some of that by pouring $7.2 million dollars -- just over eight percent of the money his campaign has spent through July -- into his own businesses.
Since Trump moved into the general election phase, that spending has increased.
During the first year of his campaign, he spent on average half a million dollars a month at his own companies. But as his campaign ramped up from the end of June through July, he spent $1.2 million at Trump businesses.
"There's a good chance that Donald Trump's the first candidate for president who makes money off the whole endeavor," said Charlie Spies, a Republican election lawyer who was Mitt Romney's CFO in 2008. "The difference with the Romney campaign -- he's a numbers guy, that he's very cheap, I think in terms of how money is spent, so we were looking to save as much money as possible."
Take the candidates' travel expenses. Campaigns typically split about the cost of flying with the press corps who fly on their planes -- a practice Clinton started this week. On Monday, Trump allowed a small group of reporters onto his plane. It's unclear if they were charged, but he told them it wouldn't be a regular occurrence.
Throughout the campaign, he's paid his own aviation company $5.6 million to fly his multiple planes like his luxury 757.
He also spent more than $423,000 to rent out his private Mar-a-Lago club. And in July, Trump's campaign paid $48,239 to rent the Trump National Golf Club in Westchester County. By comparison, holding an event for thousands of people at the nearby Westchester County Center costs about $10,000.
On rent, the campaign has spent over $830,000 for office space at Trump Tower. In July, it paid over $169,000, up 133 percent from May. Trump officials reportedly said they expanded into more office space in anticipation of additional staff.
"So as much as it looks like he is putting money into the campaign, he is filling space in his building that otherwise, there would be no revenue off of, so it absolutely is circular," Spies said.
Spies said what Trump is doing is not illegal, but it's discouraging big-dollar Republican donors from giving money to their nominee.
"When they see things like buying Trump brand products and flying on the Trump plane, it doesn't inspire them to give," Spies said.
The spending on Trump brands is still well below what the Republican nominee has personally invested in his campaign, but it also comes with free publicity that can't necessarily be valued.

The campaign did not respond in time for our story but provided this statement to CBS News after the story aired:
"Mr. Trump continues to contribute his own money to the campaign, including $2 million dollars on this report which more than accounts for things like rent at his own properties, which he is required to pay according to FEC laws. To date he has contributed over $60 million dollars to fund his campaign and to say he has profited in any way is totally and completely false," campaign spokesperson Hope Hicks said.
Thanks for reading CBS NEWS.
Create your free account or log in
for more features.