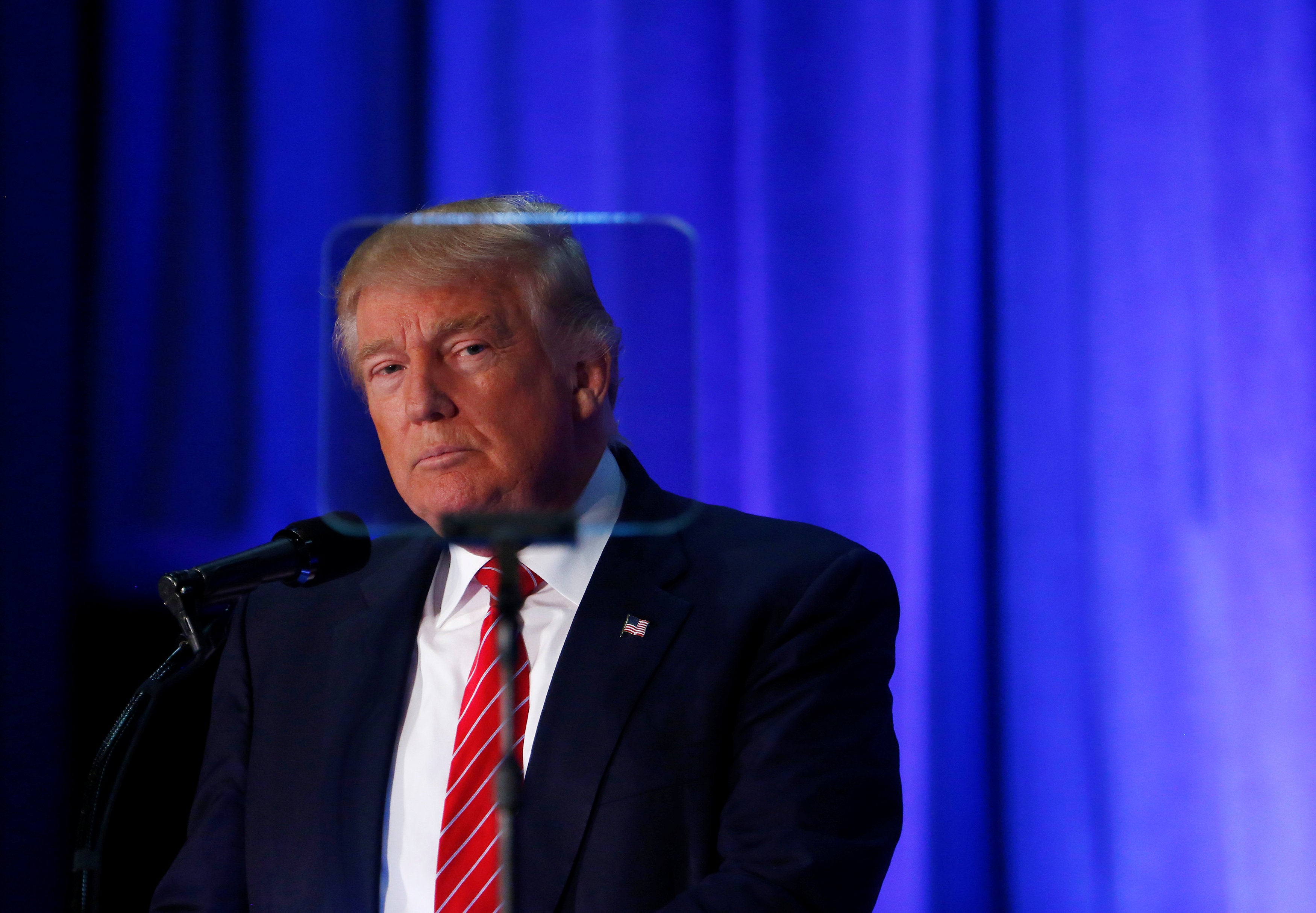 More than 120 Republicans tell RNC to cut off funds to Donald Trump
A letter that urges the Republican National Committee to cut off funds to Donald Trump has collected more than 120 signatures from current and former elected officials, according to the final version obtained by CBS News.
The letter, which will be delivered to RNC Chairman Reince Priebus Tuesday, includes two sitting members of Congress and 27 former RNC staffers, among many others.
"Given the catastrophic impact that Donald Trump's losing presidential campaign will have on down-ballot Senate and House races, we urge you to immediately suspend all discretionary RNC support for Trump and focus the entirety of the RNC's available resources on preserving the GOP's congressional majorities," says the letter, whose draft CBS reported on last week when there were already 70 signatures.
It adds that Trump's chances of winning in November are "evaporating by the day."
Reps. Reid Ribble, Wisconsin and Scott Rigell, R-Virginia, have signed the letter. Both lawmakers are retiring from Congress at the end of the year and Ribble had endorsed Ted Cruz for president during the primaries and Rigell recently endorsed Libertarian Gary Johnson.
The letter was signed by Republicans who have served in every GOP administration since President Ronald Reagan, nine advisers on the last nine GOP presidential campaigns as well as former congressional aides.
They warn that Trump is a threat to House and Senate Republicans up for re-election and that the RNC should only focus on those down-ballot races instead.
"We believe that Donald Trump's divisiveness, recklessness, incompetence, and record-breaking unpopularity risk turning this election into a Democratic landslide, and only the immediate shift of all available RNC resources to vulnerable Senate and House races will prevent the GOP from drowning with a Trump-emblazoned anchor around its neck," the letter says.
The group added that every dollar the RNC spends on Trump's campaign "is a dollar of donor money wasted on the losing effort of a candidate who has actively undermined the GOP at every turn."
Andrew Weinstein, a former aide to former Speaker Newt Gingrich, helped organize the writing of the letter.
Thanks for reading CBS NEWS.
Create your free account or log in
for more features.