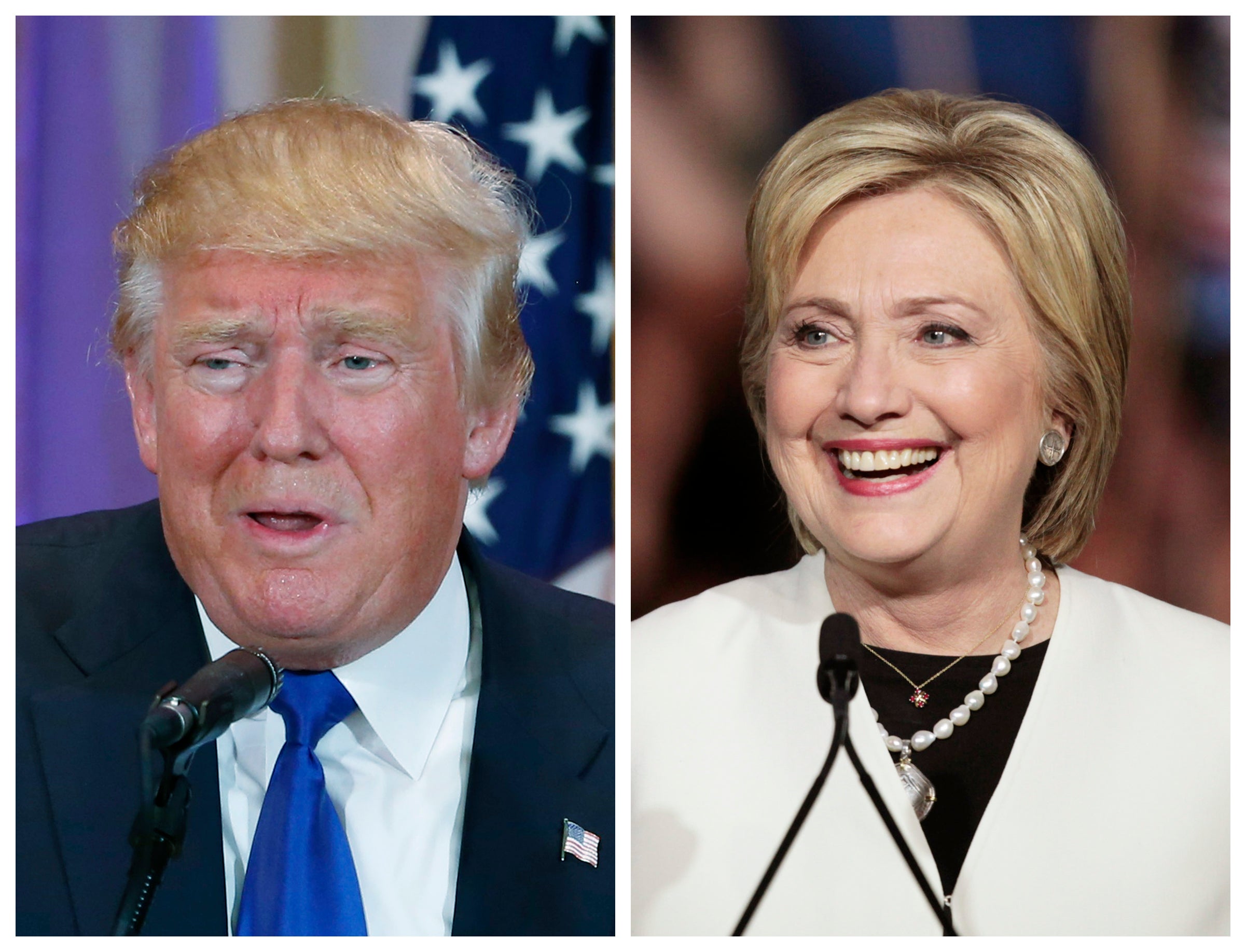 How do Donald Trump's campaign finances stack up next to the Democrats?
Donald Trump's campaign is bringing in far less cash compared to the fundraising apparatuses of Democratic front-runner Hillary Clinton and her primary season rival Bernie Sanders, according to the campaigns' latest filings with the Federal Election Commission.
Clinton raised $26.8 million through the end of April, the latest month covered by the FEC filings. She finished the month with nearly $29 million cash on hand, having spent about $28.7 million.
Clinton's presidential bid is also bolstered by Priorities USA, the super PAC backing her with $44.7 million cash on hand. The committee raised about $8.6 million in April and spent even less: just $6.6 million.
Sanders, in comparison, raised more than $26.9 million but started the month of May with just $5.8 million cash on hand. The Vermont senator's campaign burned through his funds in April, spending over $38 million.
Trump, meanwhile, began the month of May with far less in his campaign treasure chest: The New York business mogul had just $2.4 million cash on hand after April. The campaign raised a total of just $9.7 million during that month, while spending $9.4 million.
Notably, Trump loaned his own campaign $7.5 million in April -- more than three-quarters of what the campaign raised in that amount of time. In total, Trump has loaned about over $43 million to the campaign -- a sum that he has said he doesn't plan on receiving back.
Great America, a pro-Trump super PAC that bills itself as the lead committee raising funds to prop up the businessman's presidential campaign, netted a surprisingly small amount by the end of the month: $65,236.
Showing just a $196,871 haul in April drawing mostly on small-dollar donations (with expenditures totaling $131,635), the filings underscore just how far the PAC has to go before becoming a force in the general election season.
Still, the super PAC only began its fundraising efforts in earnest once Trump became the party's presumptive nominee in early May, just after his rivals Ted Cruz and John Kasich exited the primary race. Great America recently released a list of top-level supporters that have joined since that time.
Trump has, until recently, criticized big money donations in politics, priding himself on his ability to "self-fund" his campaign. But as the primary season pivots to a general election, Trump's campaign seems to be ramping up its fundraising efforts, even hiring a chief operating officer for finance earlier this month.
Trump also entered into a joint fundraising deal with the Republican National Committee earlier this week. He is expected to kick off one of his first joint fundraisers in Los Angeles next week, where tickets will begin at $25,000 per plate.
Thanks for reading CBS NEWS.
Create your free account or log in
for more features.