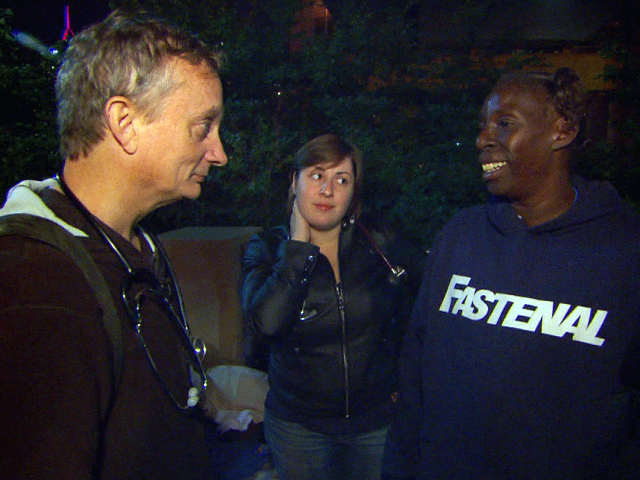 Doctor's street medicine helps cure homelessness
PITTSBURGH - There are certainly easier ways to hear a heartbeat than over the roar of Interstate 376 in Pittsburgh, Pa. Certainly, there are more profitable specialties than street medicine.
CBS News correspondent Steve Hartman reports Dr. Jim Withers has been caring exclusively for the city's homeless since 1992.
Night after night, he and his team make their rounds at homeless camps. They treat everything, head to toe -- from mental illness to frostbitten feet.
What little money Withers makes comes mostly from grants and teaching at a medical school. But he doesn't think about money. In fact, he doesn't think at all like a typical doctor.
"The essence of healthcare is going to where people are. Either physically or even more importantly spiritually, emotionally," he said.
"Anything else you need tonight?" Withers asked a homeless woman.
"Just a hug," she replied.
"When they're shown that they matter," Withers said, "When that really sinks in, then hope grows. And amazing things happen. That's why we've been able to house well over 700 people."
You heard that correctly, house. Doctors don't put people in houses.
"You know, if I could I'd write a prescription for a house for all the street people because it is immensely important for health," Withers said.
Jim Ellis, 49, was on the streets for eight years until he met Withers, who first treated his back pain and then helped cure his homelessness. Through a non-profit Withers started called Operation Safety Net, he and his staff have been remarkably successful at finding apartments for people like Jim.
Learn more about Operation Safety Net
"I had everything. And I lost it all," Ellis said. "And it's nice to call someplace home again."
Jim pays what he can for rent. House calls are still free.
Over the years, Operation Safety Net has been able to help so many that today homelessness in Pittsburgh is literally half the problem it used to be - half as many people on the streets.
About a dozen cites in America are now trying to copy the program, in firm belief that this doctor definitely knows best.
Thanks for reading CBS NEWS.
Create your free account or log in
for more features.