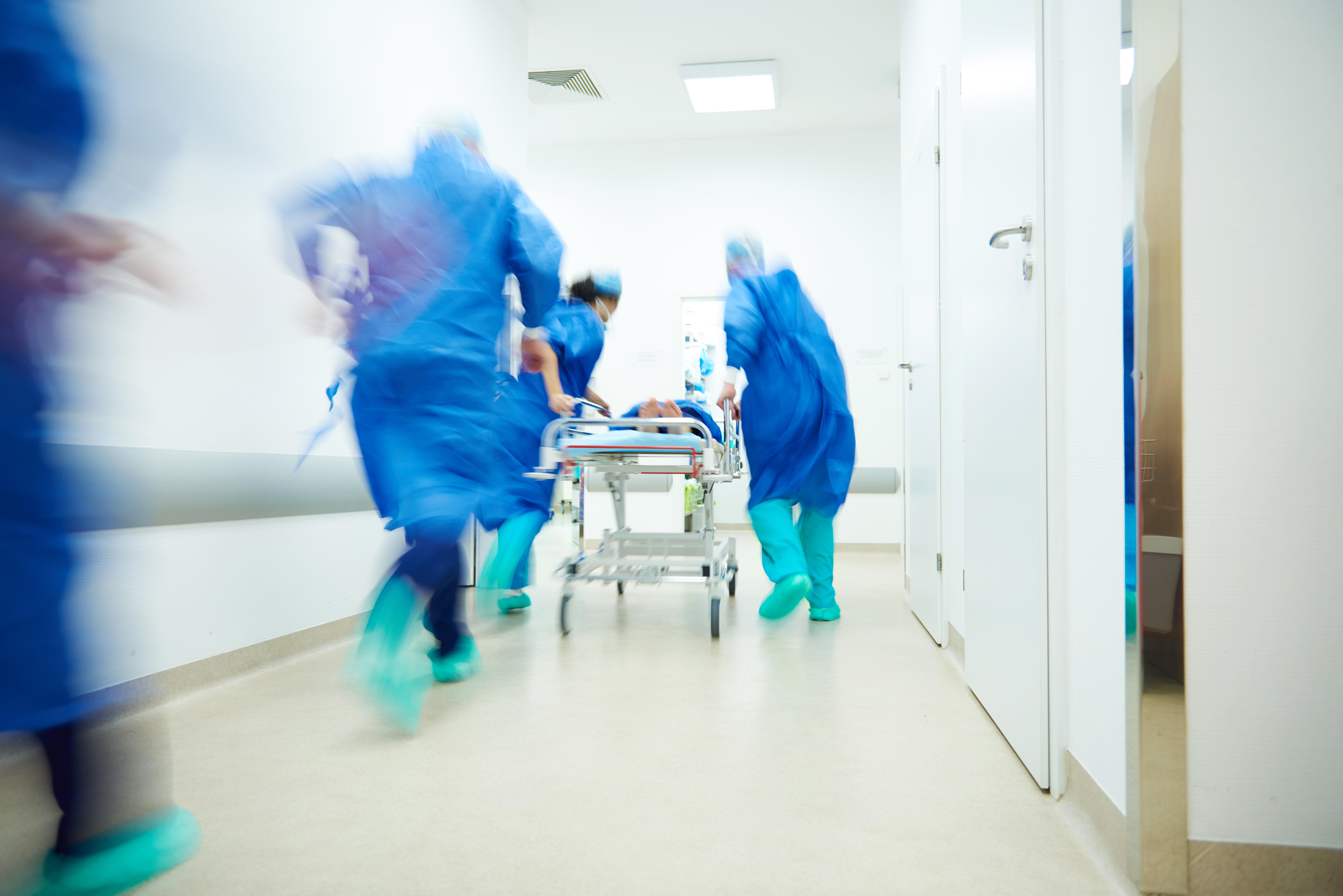 New report predicts "troubling" shortage of doctors in the U.S.
Will Americans be vying for doctor's appointments and experiencing longer waits for medical care and surgery in the years ahead?
A new report by the Association of American Medical Colleges (AAMC) predicts that a shortage of physicians in the U.S. is going to grow worse.
The report estimates a shortfall ranging from 34,600 to 88,000 doctors by 2025, compared to what our growing and aging population may need. By 2030, the shortfall is expected to total anywhere from 40,800 to 104,900 doctors.
A future shortage could have a huge effect on patient care — but it's complicated, say experts.
By 2030, the number of Americans over the age of 65 will grow by 55 percent, said Dr. Darrell G. Kirch, AAMC president and CEO, making the physician shortage projections "especially troubling," since as people age they typically need more health care services.
"As our patient population continues to grow and age, we must begin to train more doctors if we wish to meet the health care needs of all Americans," Kirch said in a statement.
The survey was conducted for AAMC by IHS Markit, a global information company. This is the third year they've produced a report on the topic.
The researchers looked at the data in a number of areas of medicine, including:
Primary care

Medical specialties, such as allergy and immunology, cardiology, gastroenterology, infectious diseases, and many other treatment areas

Surgical specialties

Other specialties, a category that included psychiatry and pathology

In primary care, the findings suggest there will be a shortage of between 7,300 and 43,100 physicians by 2030. Non-primary care specialties will be even harder hit, estimated to have a shortage of 33,500 and 61,800 physicians. Surgery may see deficits of 19,800 to 29,000 fewer surgeons than needed.
Dr. Ira Nash, senior vice president and executive director of Northwell Health Physician Partners in New Hyde Park, New York, told CBS News that the survey results are bleak, but health care is changing rapidly so it's difficult to say just how much the estimated shortages may affect how medical care is delivered in the future.
"My own impression is that that's going to change a lot and may have a huge impact on the numbers here," said Nash.
For instance, technologies such as telemedicine may play a bigger role, reducing the need for more specialists. Dermatologists, for example are sometimes able to effectively diagnose people remotely, as are heart experts.
"Virtual care, self-monitoring, group sessions, some 'miracle drugs' — there are all kinds of things that can happen over the next couple of decades that will change the basic pattern of how we deliver office-based medical care. So I think it adds much more uncertaintly to the conclusions of the report," Nash said.
Creating more incentives for young people interested in pursuing medicine may also shift the projected trend, said Nash.
Another major concern is whether or not the Trump administration's immigration policies will cause a disruption to the doctor work force.
"It [the report] didn't seem to address that at all — that for many years, substantial numbers of physicians have come to the United States having gone to school or trained elsewhere. So there is a question about how welcoming the U.S. will be to international medical graduates and what impact that would have on the physician workforce. That's a pretty big question that doesn't seem to have been touched upon," Nash said.
CBS News' Tony Dokoupil reported last month that one in four doctors in the U.S. are foreign born, including an estimated 15,000 from the seven countries included in Mr. Trump's initial travel ban, which was blocked by a federal judge. Many foreign-born doctors practice in small town and rural communities, which could be particularly hard hit by tighter restrictions or delays in processing visa applications.
The new AAMC report also analyzed the health care needs of underserved populations and projected that if all Americans had the same access to health care as insured, non-Hispanic white populations, the country will need tens of thousand more doctors to provide medical care.
"A diverse and culturally competent workforce will enable us to provide the care all Americans need and deserve," AAMC's Kirch said.
Doctors aren't the only medical professionals facing concerns of a shortage. Another recent survey by RNnetwork found that almost half of nurses are considering leaving their field. More than a quarter of the 600 nurses surveyed reported feeling overworked, while 16 percent said they don't like their jobs and 15 percent complained of too much paperwork.
The AAMC report proposed some solutions, including evolving towards a more team-based approach to health care involving nurses, dentists, pharmacists and public health professionals. Also, increasing the number of residency positions available to new medical school graduates – which would require the federal government to lift a cap on federally funded residency training positions – would help.
Thanks for reading CBS NEWS.
Create your free account or log in
for more features.