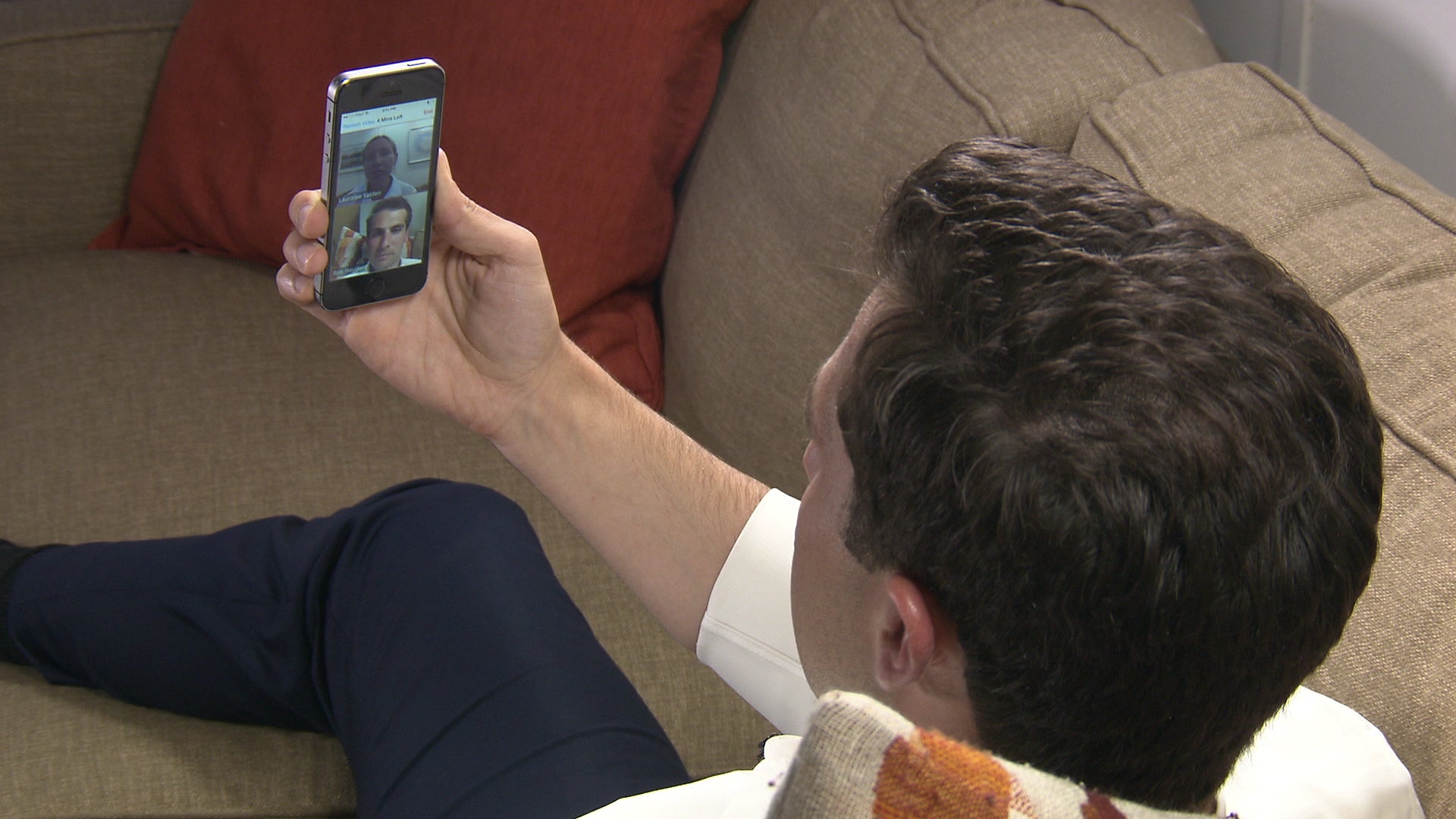 Telemedicine: Medicine gone mobile
Telemedicine is on the rise.
The number of people using their phones and computers to connect with a doctor is skyrocketing, but that convenience is raising some new questions, reports CBS News medical contributor Holly Phillips.
Oliver Gold hates going to the doctor. So when he wanted a check-up, he tried out the new Pager app on his smartphone to have the doctor come to him.
A short time after the initial consult, a nurse practitioner showed up at his door. She checked his cholesterol, calculated his BMI and took his blood pressure.
"It was really easy and convenient," 39-year-old Gold said. "I don't know that I'd done it otherwise."
Using the Pager app on a smartphone or their website on a computer, you can get medical care from a board-certified doctor or a nurse practitioner at home within two hours.
Their newest service is the wellness visit Gold had, called Health Check, but they're most often called for urgent matters: everything from stitches to strep throat tests and prescriptions.
"It's all about you sitting back while you're sick or keeping your kid at home resting while the health care comes to you," Pager general manager Toby Hervery said.
His company is just one of several new start-ups bringing doctors to patients.
"What Pager is going to be is healthcare in your pocket," Hervery said.
If it sounds a bit like Uber for doctors, that's no coincidence. One of the company's founders, was also on Uber's founding team. After just one year in business in New York City, Pager has plans to expand nationwide.
Housecall apps are just one part of what's being called the "telemedicine explosion." Other apps like Doctor on Demand, Teladoc and Amwell connect you to a physician through your phone.
Rob Hayden video chatted with a doctor using the Amwell app after having sudden eye swelling, a possible allergic reaction to shellfish.
The service provides live video consultations with board certified doctors, 24 hours a day, who can offer advice, prescribe medicine and suggest follow-up care.
"They can kind of give you an immediate response; knowing immediately is just a huge piece of mind," Hayden said.
Hayden saw the service as an alternative to an urgent care center or hours waiting in the ER. And like many young people, he doesn't have a primary care doctor.
"I've lived in three cities in the last five years, and so a lot of times finding and establishing a relationship with a doctor then just to move again ends up being difficult," Hayden said.
The surge in telemedicine has raised questions about the safety, quality, privacy and limitations of this type of care. Several states are weighing tighter restrictions on visits, in some cases by requiring doctors to see patients in person before providing treatment by phone or video.
By bringing back the old-fashioned house call, Pager's doctor visits bypass many of these issues.
"In a lot of ways it's back to the future, and this is where medicine is heading," Hervery said.
Thanks for reading CBS NEWS.
Create your free account or log in
for more features.