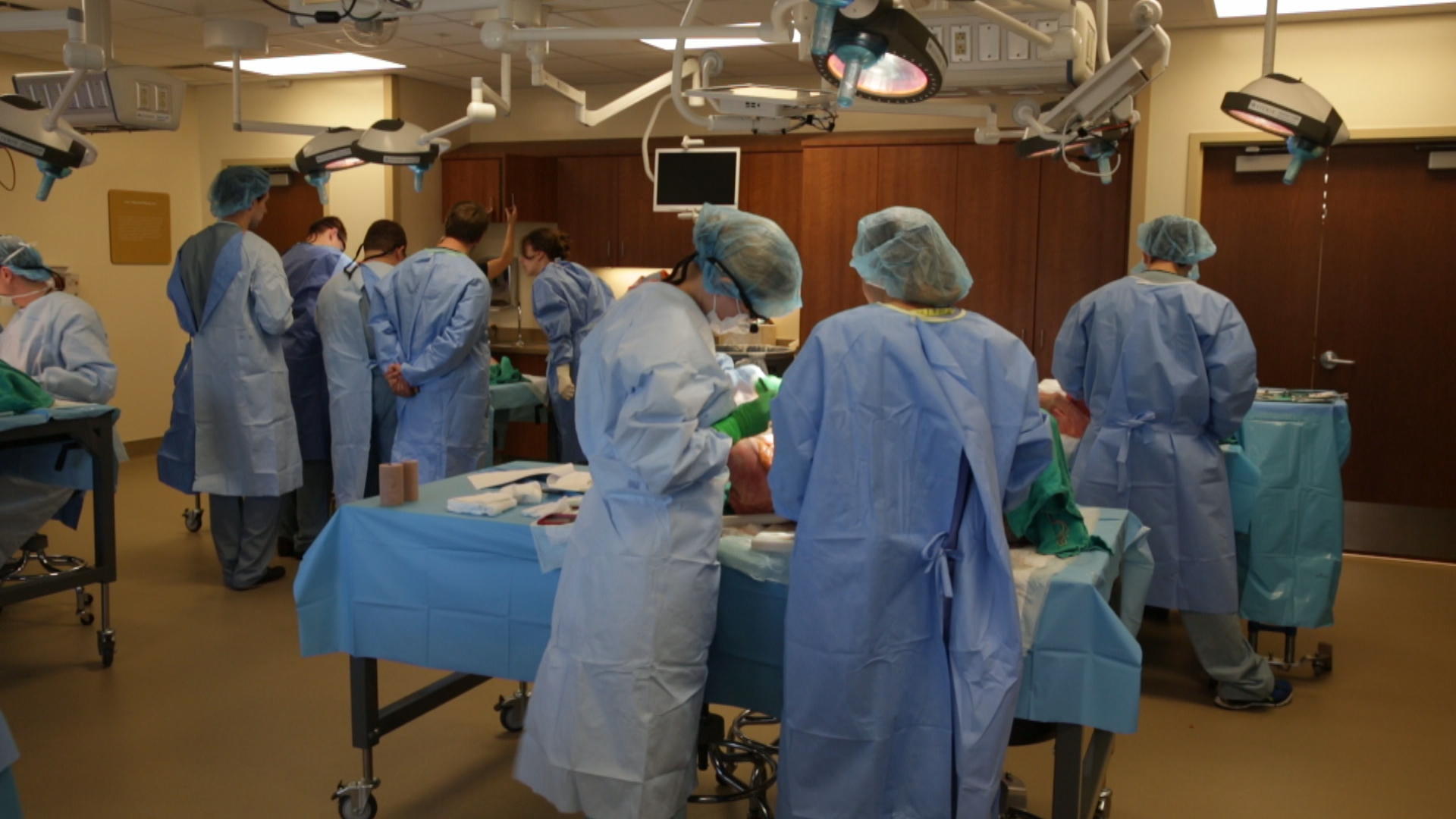 Trump's travel ban causing angst for America's health system
President Trump is finalizing a revised version of his travel ban, temporarily barring people from seven Muslim-majority countries.
This comes at a delicate time for the American medical system, as hospitals have until Wednesday to select their next generation of doctors. They are drawing from a pool that includes more than 1,000 applicants from countries on Mr. Trump's list.
The U.S. is suffering a severe shortage of primary care physicians, with gaps recorded in almost every state, reports CBS News correspondent Tony Dokoupil. Major health care systems like Southern Illinois University planned to rely on foreign-born doctors. But with talk of the new travel ban, they fear those efforts could fall short.
The moment Mr. Trump signed his temporary travel ban, Dr. Jerry Kruse, dean of the Southern Illinois University School of Medicine, was slammed by messages from panicked colleagues.
"I started getting one text and one email after another after another after another after another," Kruse said.
Kruse said there's an atmosphere of "What's going to happen next?"
"I think there is some fear -- there is fear of detention and there's fear of the ban being extended to other countries," Kruse said.
One-in-four doctors in the U.S. are foreign born, including an estimated 15,000 from the seven countries already included in Mr. Trump's travel ban.
"How significant is the shortage at a place like this?" Dokoupil asked.
"In this county, the shortage of primary care physicians is about half of what's needed," Kruse said.
Kruse had hoped to help rural and short-handed places like Morgan County, about 30 miles outside Springfield, Illinois, by recruiting more international graduates.
"International medical graduates are a very important part of the American health system," said Dr. Andrew Gurman, president of the American Medical Association.
"In many places, the international medical graduate physician is the medical system. So people should be very concerned about this," Gurman added.
Hospitals have until 9 p.m. Wednesday to decide which recent medical school graduates they'd like to bring on as residents. In a normal year, the best candidates would rise to the top. But this year, hospitals also have to weigh whether to take a risk on a candidate whose visa might be denied.
"All of your dreams are shattered just by an issue of a piece of paper saying that you cannot enter the country," said Emad Uddin Hakemi, a Syrian-born cardiology fellow at John H. Stroger Jr. Hospital of Cook County who arrived as a resident in 2011.

"If someone in the White House happens to be watching this, what would you want them to know about the doctors from these seven countries?" Dokoupil asked.
"I would really urge them not to take this opportunity away from them," Hakemi said. "If the program wants them and they want the program, they should have the same opportunity to match here."
Kruse hopes the new ban includes an exception for doctors. To foreign applicants who are watching the temporary ban play out in the U.S., Kruse said, "Hang on. We're there for you."
The average doctor sees anywhere between 800 to 1,500 patients a year. When you consider the 15,000 physicians from the seven nations included in the original executive order, we're talking about a travel ban that could affect the health care of millions of Americans.
Thanks for reading CBS NEWS.
Create your free account or log in
for more features.