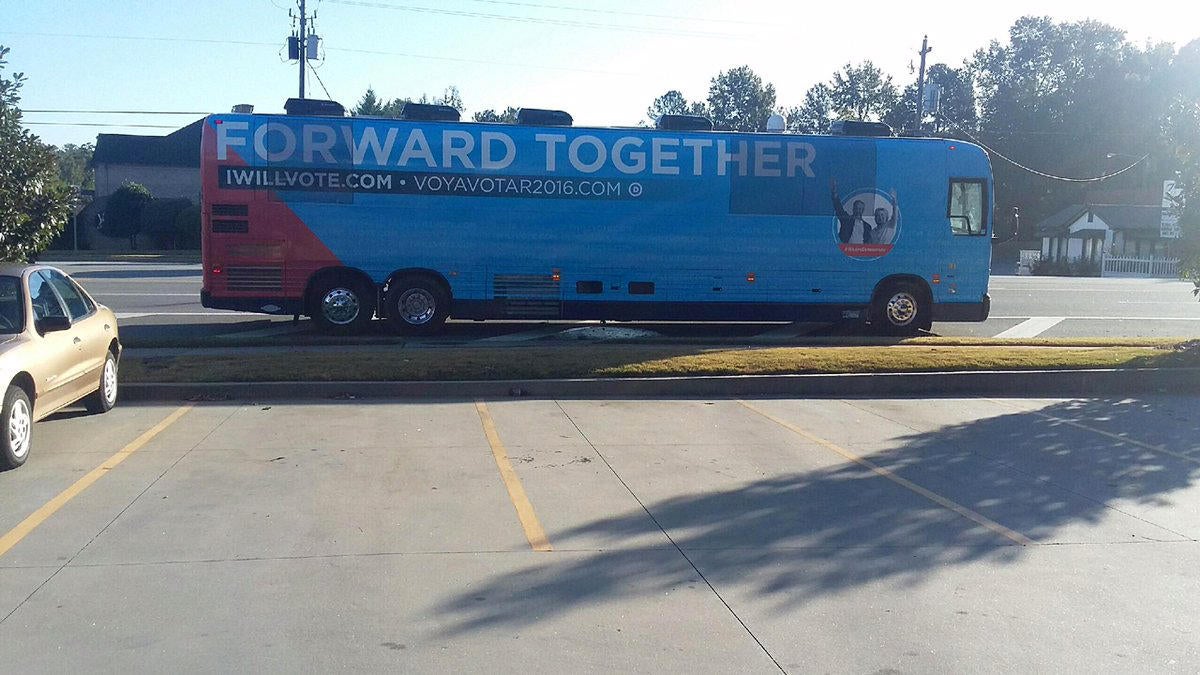 DNC sorry after campaign bus dumps sewage in Georgia
LAWRENCEVILLE, Ga. -- The Democratic National Committee has apologized after one of its campaign buses was spotted dumping raw sewage along a road outside Atlanta.
News outlets report a Lawrenceville auto shop employee alerted police Tuesday morning after witnessing the sewage getting dumped into a storm drain. The bus, which bears the slogan "Forward Together" and features the likenesses of presidential candidate Hillary Clinton and running mate Tim Kaine, was in town for an early voting event.
Mike Robins, manager of a nearby business, took several photos of the tour bus dumping the waste into the storm drain.
"It's just wrong," Robins told CBS Atlanta affiliate WGCL-TV. "I don't care who you are. I don't care if you're Hillary Clinton. I don't care if you're Donald Trump. I don't care who you are, you don't dump human waste down a storm drain."
The DNC apologized in a statement, calling it "an honest mistake." A representative later said the sewage container was full and the driver was concerned about the contents leaking.
Trump campaign manager Kellyanne Conway reacted to the incident on Twitter.
Gwinnett County fire hazmat crews cleaned up the spill, which included a large amount of drying toilet paper on the roadway. Georgia's Environmental Protection Division is investigating.
Thanks for reading CBS NEWS.
Create your free account or log in
for more features.