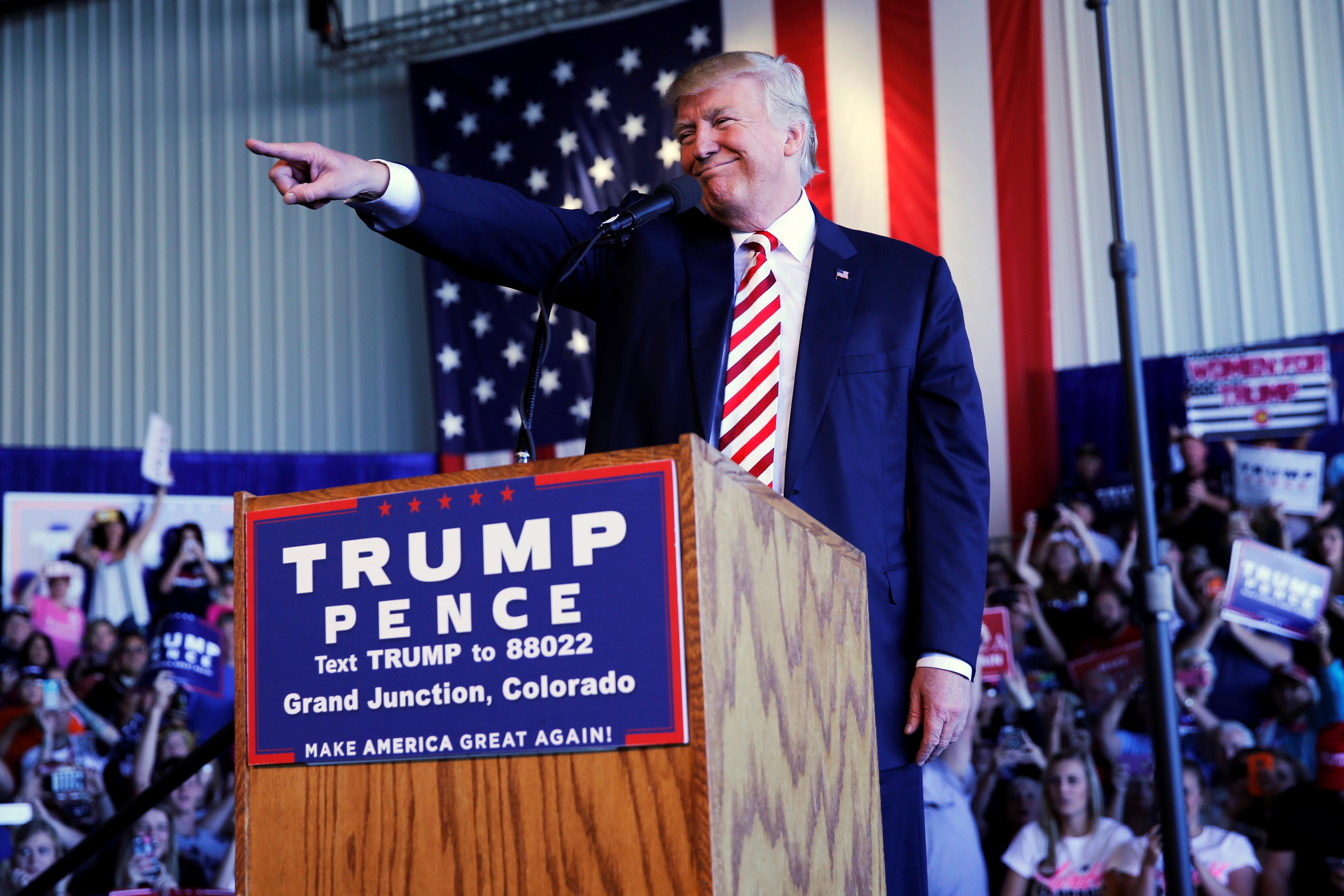 Donald Trump: "I don't even believe the polls"
With 20 days to go until Election Day, presidential candidates Donald Trump and Hillary Clinton face off Wednesday for their final debate at the University of Nevada Las Vegas.
It is their first meeting since multiple women accused Trump of sexual assault, and since WikiLeaks revealed thousands of alleged Clinton campaign emails.
The newest Bloomberg nationwide poll shows Clinton leading Trump by nine points, 47 to 38 percent, in a four-way race. Less than 20 percent of voters say they're enthusiastic about either candidate becoming commander in chief.
Trump spent Tuesday in the safest, most conservative parts of Colorado. Trump dared not tread in swing counties where Colorado's nine electoral votes will be decided, reports CBS News correspondent Major Garrett.
Instead, he soaked himself in the easy adoration of Colorado Springs and Grand Junction.
"I don't even believe the polls," Trump said at the rally in Grand Junction. "I see these polls and they're not terrible. They're sort of good. Actually if the people come out and vote, they're very nervous. I have a feeling this is another Brexit."
"They say we're tied. I don't think we're tied," he also told the crowd.
Trump previously read horserace polls like scores for a mythical sports team that never loses. Now polls are poison, and in their place, Trump is chanting to the already converted.
"Let's say we're tied, then how come we have thousands and thousands of people, thousands and thousands?" Trump said.
Thousands do show up in GOP strongholds. But Trump needs to broaden his base.
His repeated and unfounded charges of current vote manipulation could hurt Trump in two ways: depress turnout among his supporters and sour undecided voters, turned off by yet another conspiracy theory.
"They even want to try and rig the election at the polling booths, where so many cities are corrupt and voter fraud is all too common," he said.
"I think the media's trying to discourage our people from getting out and voting. I do. It's a very crooked group of people," Trump added.
For those on the Trump train in Colorado, allegations of fraud ring true.
"You hope, you hope the outcome is legitimate," Brady Sartain said.
"I really doubt it would be a legitimate vote count," Autumn Jones said.
"People voting twice, dead people voting – yes," Ray Davis said.
With advisers desperate to cast Trump as an agent of change, Trump dusted off a long-forgotten idea he hasn't mentioned in months – term limits for Congress.
"I am proposing a term limit of six years for members of the House and 12 years for members of the Senate, long time," Trump said.
Term limits are about two things – fresh blood and breaking up seniority – but that has already happened. More than 50 percent of House seats have changed hands in the past six years, and in the past 12 years roughly 70 percent of Senate seats have turned over.
Thanks for reading CBS NEWS.
Create your free account or log in
for more features.