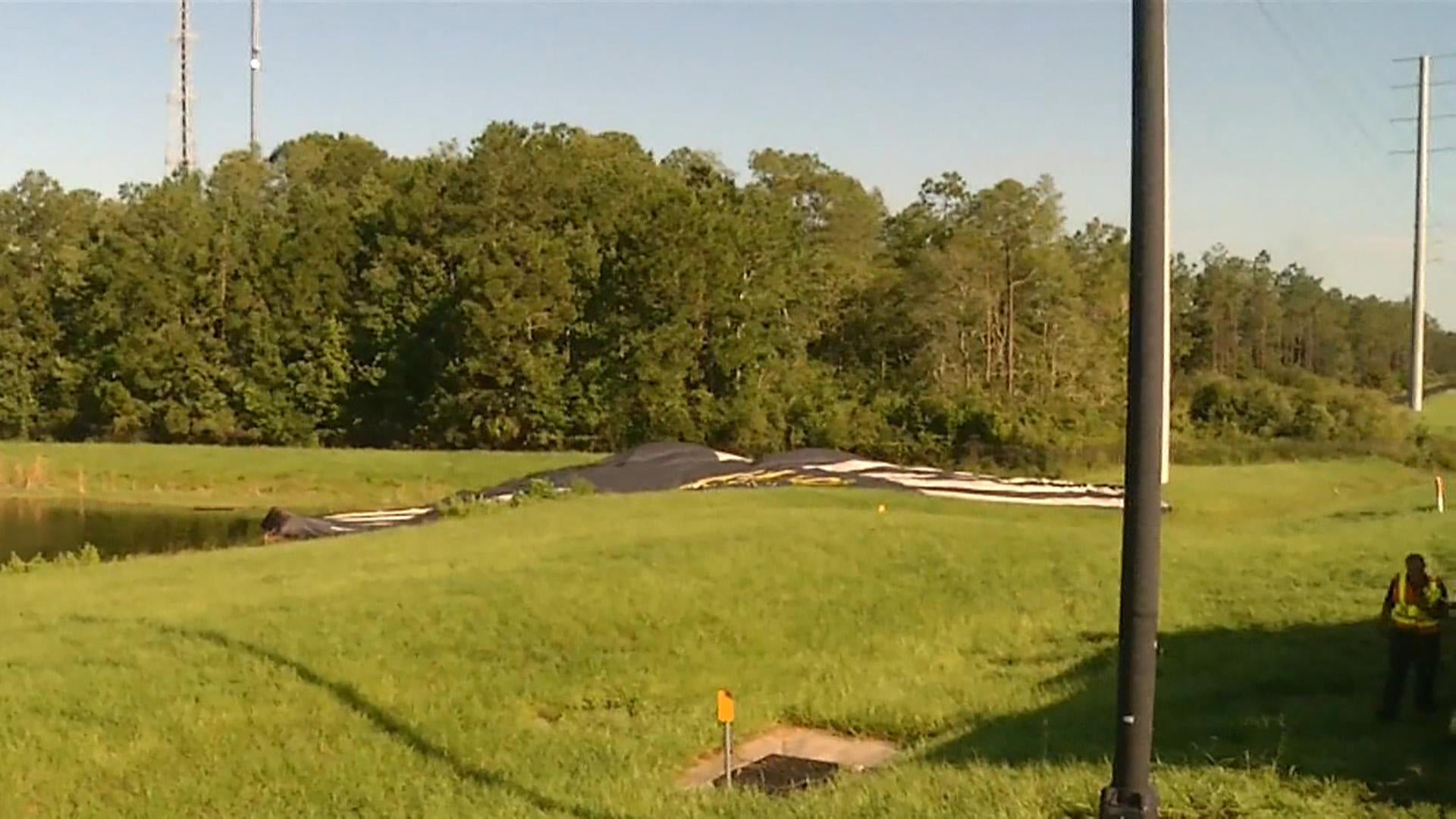 Hot air balloon crash-lands in pond near Disney World
ORANGE COUNTY, Fla. -- Nearly two dozen people were recovering on Tuesday from injuries sustained in a hot air balloon crash that took place near Walt Disney World.
CBS affiliate WKMG-TV reports the hot air balloon, which was operated by Orlando Balloon Rides, tipped over in a retention pond on Monday morning. The pilot and 16 passengers, including children, sustained non-life threatening injuries in the crash.
"The pilot had to make an emergency landing (because of an issue with the wind)," FHP spokeswoman Kim Montes said. "He attempted to land in a field off the Turnpike, but ended up in a retention pond."
"I'm absolutely thrilled our pilot had the skills and the training necessary to make that decision," Orlando Balloon Rides owner Keith Fear said. "What happened today is certainly not a routine situation. But he did what he needed to do to avoid something far worse and make sure everyone stayed safe."
Passengers told WKMG-TV "a lot of people were screaming" as the balloon came to rest on the water.
The incident was captured on video. In the clip, the pilot can be heard saying, "All right folks, we're going to get a little wet. Sorry about that." Moments later, a passenger is heard saying, "You pay extra for the water landing, guys."
A man who was driving on a nearby freeway saw the balloon crashed and reported the incident to authorities.
"I mean, it just looked like a balloon that was on the side of the road that deflated," the man said. "That's why, I think, everybody was just looking at it and drove by it. But I saw people coming out, freaking out. Kids too. That's the unfortunate part."
Orlando Balloon Rides released a statement in response to the incident that reads in part: "The pilot of an Orlando Balloon Rides passenger balloon is being praised after making a split second decision to intentionally make a water landing this morning. A change of wind direction at ground level just before touchdown meant the pilot was forced to make a quick decision -- risk contact with powerlines, or land the balloon in a nearby retention pond."
The incident remains under investigation by both the FAA and the NTSB.
Thanks for reading CBS NEWS.
Create your free account or log in
for more features.