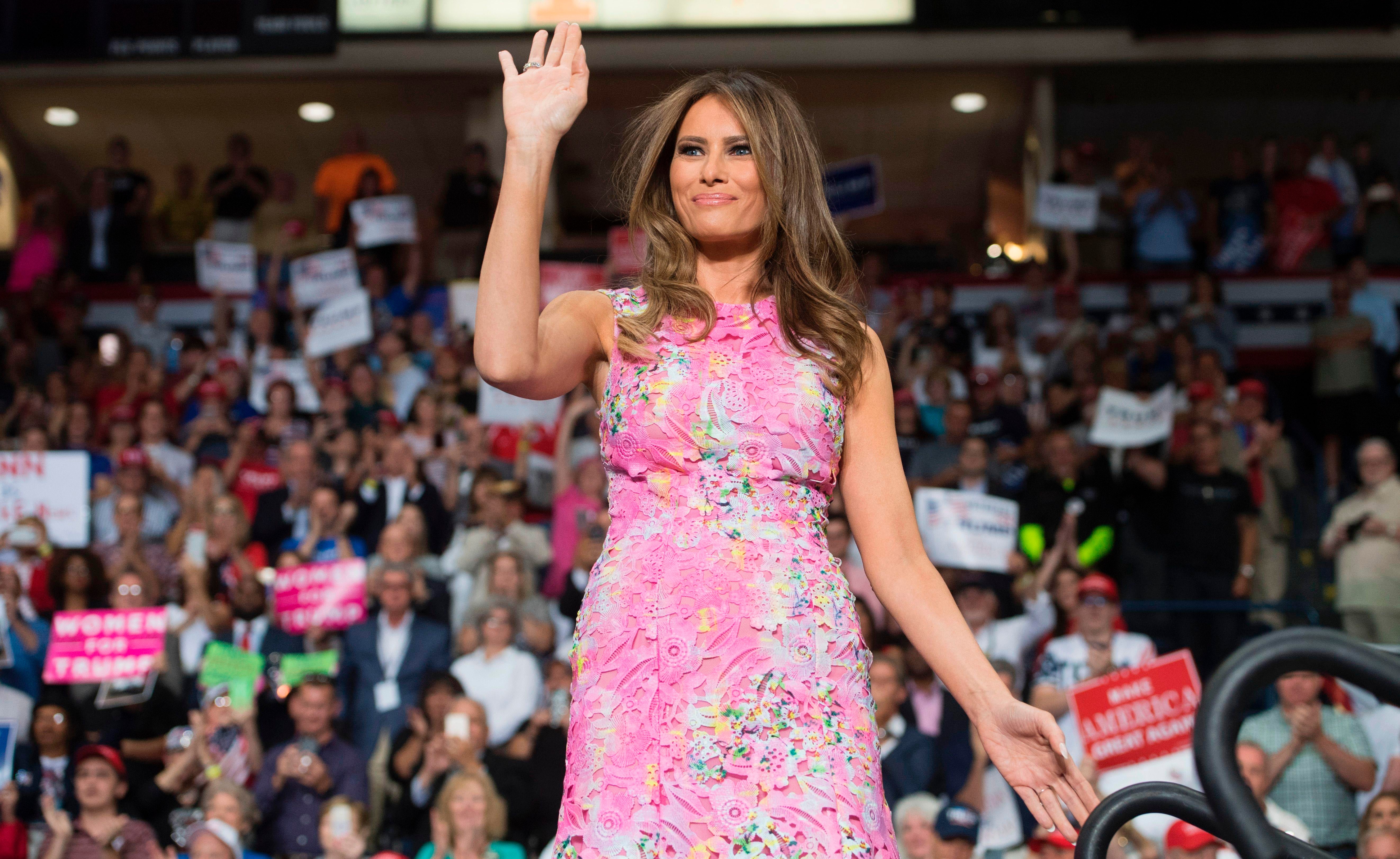 Did Melania Trump really qualify for her "Einstein visa"?
How hard was it for the first lady to obtain a visa reserved for immigrants of "extraordinary ability"?
On Thursday, The Washington Post explored the subject in some detail, and questioned whether Melania Trump, then Melania Knauss, was really qualified for a visa through the EB-1 program. The visas, according to the Post, were "designed for renowned academic researchers, multinational business executives or those in other fields, such as Olympic athletes and Oscar-winning actors, who demonstrated 'sustained national and international acclaim.'"
"We called it the Einstein visa," former Rep. Bruce Morrisson, who helped write the bill that created the EB-1 program in 1990, told the Post.
However, according to a lawyer who specializes in obtaining EB-1 and EB-2 visas for her clients, the visas don't just go to the Albert Einsteins of the world. In fact, they're "not that difficult" to obtain, immigration lawyer Merrill R. Cohen told CBS News, adding, "the EB-1 green card is not limited to only one or two people, but to individuals who can prove they're counted among those at the top of the field."
Although she says she mostly helps cancer research scientists, Cohen has also helped squash players, a colored-pencil artist, a "classical music whistler," and an "instructor of magicians" get EB-1 visas. Melania Trump never held any of those jobs, but she was a relatively well-known model, in part due to her relationship with President Trump, when she began petitioning the government for an EB-1 in 2000.
In January 2000, for example, she appeared nude and draped in a fur rug on the cover of British GQ. "Sex at 30,000 feet – Melania Knauss earns her air miles," said the headline. She was also a runway model who appeared on a billboard in Times Square and in the Sports Illustrated swimsuit issue.
Applicants for an EB-1 visa need to meet three of ten listed criteria or have won a major award in their field. The criteria to prove extraordinary ability include "commercial successes in the performing arts," the ability to "command a high salary or significantly high remuneration compared to others in the field," and having your work "displayed at artistic exhibitions or showcases."
However, Cohen said that you don't need to make money performing your "extraordinary ability," so long as you have other means of supporting yourself.
"We do a lot of squash players," she said. "They don't make a lot of money at the profession, but they win top prizes, and there's lots of published material about them…Mostly, they have day jobs as financial analysts."
Also, while the examples listed by the government of a major one-time prize are the "Pulitzer, Oscar, [or] Olympic medal," Cohen said the awards can be far more obscure than any of those. "You know promos before movies? We had a guy who did a lot of promos, and he won the Gold Promax International Award…we showed that that was the top prize in the field, and he got his green card based on winning that prize."
As for the classical music whistler, Cohen said that immigration authorities realized that it was a unique talent, but "they wanted to know that it was actually a field. So we showed that there were literally 10 people in the National Classical Music Whistler's Association, and he had been president, so they saw that it was a field, and we got it through."
Cohen also proved a colored-pencil artist was at the top of her field even though she had never sold a picture. "To be at the top of the field, you can decide you never want to sell a piece of art," Cohen said. "This client never wanted to sell her work, but she would display it in galleries and she got written up in the paper because she had a unique technique."
Cohen said it's impossible to judge whether Melania Trump deserved an EB-1 without taking a look at her application, which is not public and Cohen has not seen. "There might have been a lot of evidence that we're not aware of," she said.
Still, based on the available evidence, Cohen says someone like Melania Trump would "likely qualify" for an EB-1.
"While [the EB-1 category] is arguably the highest standard to which an alien is held when applying for a green card, it isn't meant to be limited to a single individual or two. Rather...it is reserved for that 'small percentage' of people at the top of the field. A model on the cover of GQ, and in Sports Illustrated, etc. will likely qualify, as he/she will likely have a lot more evidence than just those items."
Thanks for reading CBS NEWS.
Create your free account or log in
for more features.