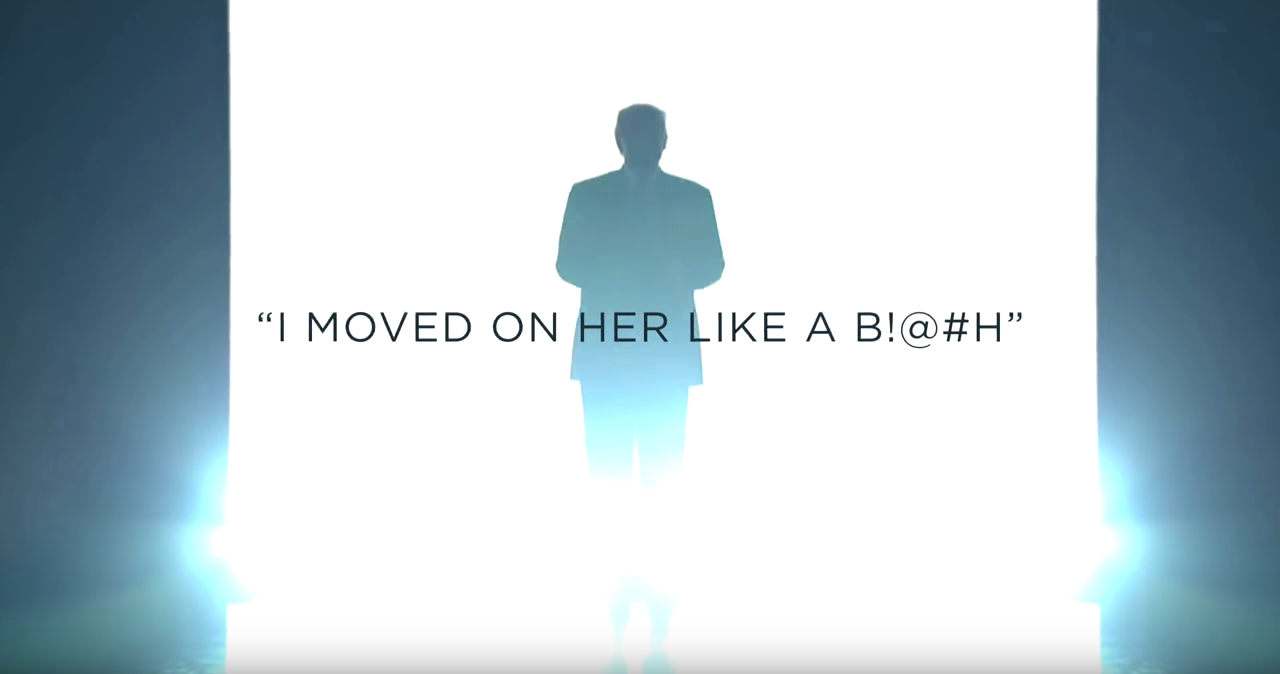 Democratic super PAC uses 2005 Trump tape in latest ads
It's barely been 72 hours since a 2005 tape of Donald Trump's lewd comments about women upended the presidential race—but those comments have already made their way into Democratic attack ads and onto swing state voters' TVs.
A new TV ad from the pro-Clinton super PAC Priorities USA Action Monday includes a quote from the video, in which Trump says he "moved on her like a b****," and will begin running Monday or Tuesday in eight states.
The ad, shared first with CBS News, shows footage of Trump making his big entrance at the Republican convention in Cleveland this summer. That night, when he formally accepted the GOP nomination, Trump walked out onto a dark stage from a door with bright light and fog.
As he emerges, the ad features text of his more controversial comments such as "She ate like a pig," "that fat, ugly face," "punch him in the face," "go f*** themselves"—and the new quote from the 2005 tape, "I moved on her like a b****."
"Unfit to be president," the ad concludes.
The new ad is part of a multimillion-dollar buy by Priorities USA—the group is spending nearly $8 million this week on ads—and will run in Ohio, Pennsylvania, North Carolina, Florida, Nevada, Iowa, Colorado and New Hampshire.
Priorities USA's latest spot joins another one the group put out Sunday night, which focuses specifically on Trump's treatment of women. In that ad, video and audio footage of Trump on the bus with Billy Bush is included, along with other past comments he's made about women.
"I have great respect for women," Trump says in that ad, before and after the clips of his various comments about women. "Nobody has more respect for women than I do."
Thanks for reading CBS NEWS.
Create your free account or log in
for more features.