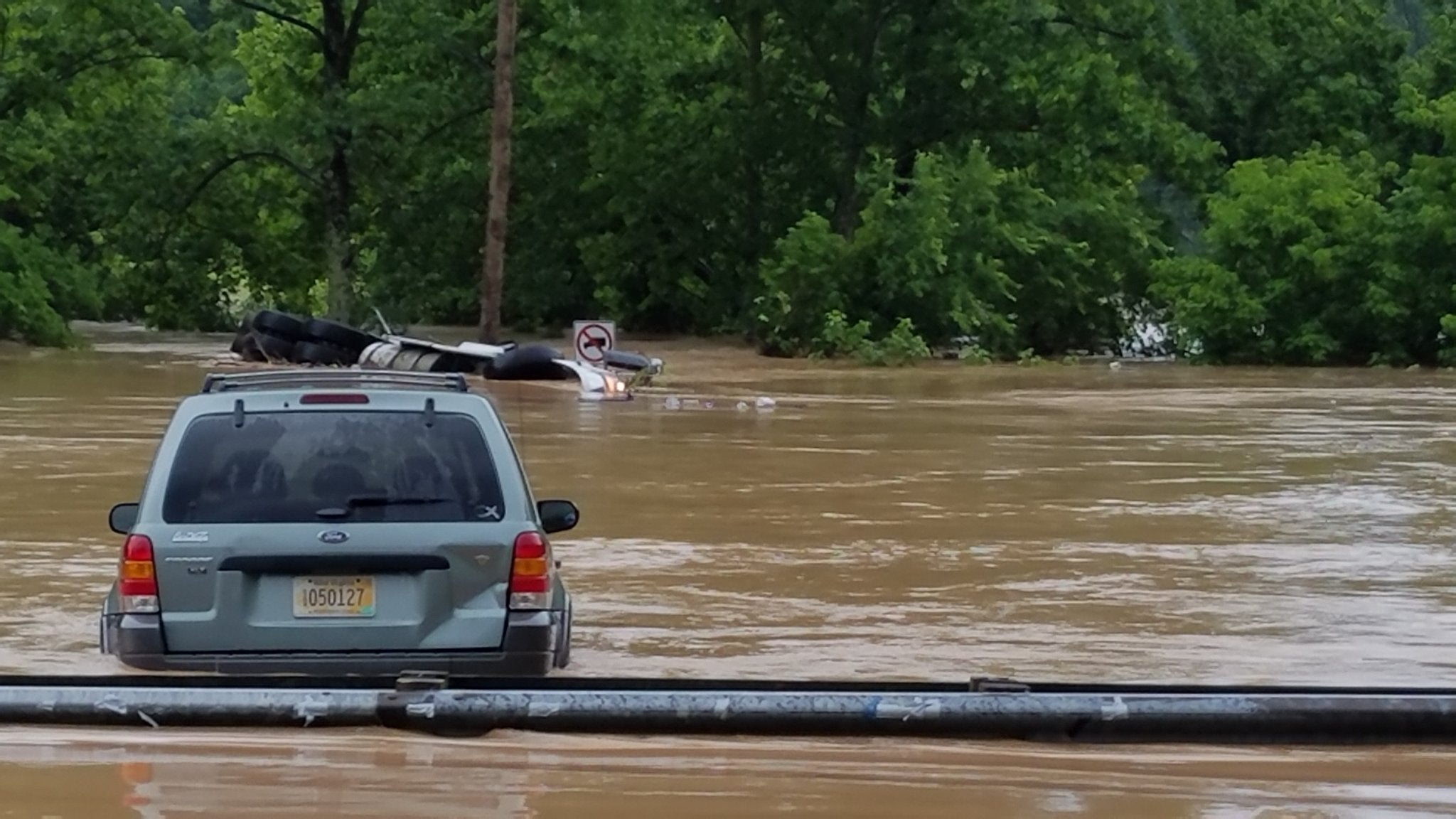 "Just high water everywhere": Deadly flooding swamps West Virginia
Powerful storms are threatening West Virginia with new flooding after devastating floodwaters overnight swamped vehicles and killed two people, including an 8-year-old boy. Another child is missing.
Forty-four of West Virginia's 55 counties are under a state of emergency, and parts of the mid-Atlantic region face more severe weather Friday, reports CBS News correspondent Kris Van Cleave.
Cellphone video captured floodwaters washing away a burning home in White Sulphur Springs.
Parts of the community were still on fire Friday morning.
Kevin Sarver returned to his damaged and mud-covered home hoping his pictures of his three daughters survived.
"I know some of them are bad, but most of them are good. That's all I care about. That's all I care about," Sarver said.
A day of torrential rains sent cars careening down waterlogged streets and knocked out power to some 40,000 people as parts of Virginia and West Virginia faced devastating flooding Thursday.
"Just high water everywhere. People can't get out; they can't get in," one resident said.
Emergency crews have rescued dozens of people from the rising waters. In Covington, the Jackson River reached a record high, forcing evacuations.
The Summit Lake Dam in West Virginia has overflowed, sending water pouring into parts of Richwood.
For hours, Paul Moya was trapped on top of a roof. A diabetic in need of medical attention, he watched as his daughter's home was washed away and shot a video as he waited for rescue.
"I'm still shaking. I really just want to break down and cry right now," Moya said, speaking from his hospital bed. "All I could see was the homes burning and the electrical poles burning. I think I could say that now I was scared."
Thanks for reading CBS NEWS.
Create your free account or log in
for more features.